How Social Media Marketing Can Help Build Your Business
Jul 4, 2018
How Social Media Marketing Can Help Build Your Business
Social media marketing (SMM) is a form of internet marketing. Creating content on social media can lead to achieving your business' marketing and branding goals.
Certainly, social media has made the marketing procedure simple. It has created ways where organizations and businesses build a brand that can be discovered easily.
Social media marketing includes activities where your target market is engaged through photo and video updates on your social media platforms or through paid social media advertisements.
Benefits of Social Media Marketing
Here are some ways where social media marketing can help you build your business:
Accessibility
Social media has taken a great leap in connecting people together due to its vast and diverse target market. It also gives access to your target audience to be in the loop on your existing and new products or services.
With the technological evolution trend in marketing, accessibility for customers has become essential, especially in building trust and nurturing relationships. Make sure you are on at least one social media platform to establish a digital presence and provide accessibility.
Brand Awareness
The content you have on your social media platforms creates the extent to which your brand is recognized. It also attracts current and potential customers with a particular product or service.
Using targeted ads on social media platforms can help your brand be found faster by your target market and other audiences who are interested in your product and content.
Network Building
Having social media platforms does not only help your business in marketing. It also helps you in creating a network where your customers can give out feedback that can be useful for other potential customers.
Above all, building lasting relationships through interactive conversations adds value to how your audience perceives your marketing structure.
Lead Generation
Social media can be another channel through which you can generate leads. Expanding your reached audience organically and through digital marketing ads on social media can help generate leads for your sales team.
You can grow your business and generate more leads by running targeted ads on multiple social media channels, and by directly interacting with your followers.
Increased Sales
Promoting your products or services on social media can also increase your sales. You can do this by creating long-form blog posts and promoting them on social media.
Creating a social media plan that focuses on highlighting your product's uniqueness and positioning it as the best option in the market can largely help in increasing your sales.
High ROI
Investing in a talented social media manager or creator can help you get higher returns on social media marketing. Especially when you delegate the job to a social media virtual assistant.
With the cost efficiency of outsourcing, building a social media marketing team with virtual assistants can be easier than finding local talent who require higher wages and will hike up operating expenses.
Social Media Platforms for Marketing
So you may ask, what social media platforms can you use for your business? Here's a list we have for you.
Facebook
A popular free social networking website that allows registered users to create profiles, upload photos, and videos, send messages and keep in touch with friends, family, and colleagues.
You can create and join groups on Facebook to directly interact with your target market and get to know their pain points more deeply. Targeted ads can also help you reach the right people faster.
Pinterest
Pinterest is a web and mobile application company that operates a software system designed to discover information on the Internet, mainly using images, GIFs, and videos.
This is a great way to market your business, especially if you have visually appealing content, or if you want to promote blogs from your website.
Twitter
Twitter is an online news and social networking platform in which users post and interact with messages known as "tweets".
You can use Twitter to directly interact with your audiences, offer some level of customer service, and also get in touch with other business leaders for possible partnerships.
LinkedIn
LinkedIn is a business and employment-oriented service that operates via websites and mobile apps. The media platform includes employers posting jobs and also for job seekers to post their resumes.
You can optimize your LinkedIn page for a greater B2B promotion strategy. Being on LinkedIn can also help your business find the talent that it needs faster.
YouTube
This platform allows users to upload, view, rate, share, comment on videos, and subscribe to other users. YouTube offers a wide variety of user-generated and corporate media videos.
Available content also includes video clips and other content such as video blogging, YouTube Shorts, and educational videos.
Reddit
Reddit is an American social news aggregation, web content rating, and discussion website. Registered members are also to submit content to the site such as links, text posts, and images.
You can also join communities as well as build groups with other users who share common interests as a way of promoting your brand and participating in your target market's community.
TikTok
TikTok is currently one of the hottest social media marketing platforms among consumers and businesses. Leveraging the algorithm to get your content trending can help increase your brand's reach and market share.
Marketing on TikTok can even help you find out more about your niche market and their preference when it comes to social media content.
Social Media Marketing with Virtual Assistants
For a more cost-effective approach to promoting your business through social media, you can leverage the skills of social media virtual assistants (VA) and outsource your marketing tasks.
You can hire video editor VAs for video marketing production, content creator, email marketers, and social media managers to build a team for your business.
If you wish to conquer social media marketing with the help of a virtual assistant, fill out this form and one of our Consultants will get in touch with you.
More Articles from Virtudesk:
Meet our Most Trusted
Partners & Clients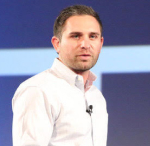 Byron Lazine
Co-Founding Chief-of-Operations at BAM (Broke Agent Media)
I've been using Virtual Assistants for years throughout all of my companies. Once we found Virtudesk the process got even easier and allowed us to scale out our hiring. Highly skilled and accountable professionals. 100% recommend!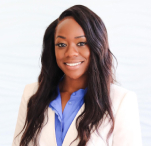 Rebecca Julianna James
Realtor / Content Creator
Before getting started with Virtudesk I had my doubts that they would find what I was looking for. I needed a very particular person to add to my team and let me tell you I am highly pleased! My virtual assistant Myril is the best! I am excited to grow my socialmedia accounts with her. Thank you Virtudesk!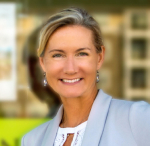 Chelsea Erickson
Realtor La Belle RE Group
I am very happy with the assistance Virtudesk is providing for my real estate business. This is a newer position for my company and we are working through the creation and efficiency.
Share via Facebook
Share via Twitter
Share via LinkedIn
Share via Pinterest
Send via E-Mail