20 Tasks for a Video Marketing Services Virtual Assistant
Oct 5, 2021
20 Tasks for a Video Marketing Services Virtual Assistant
Video marketing services have become more valuable than ever in the age of digital marketing. If your business does not need videos to engage with your audience, or to drive revenue at all, you're very fortunate.
However, for most businesses, video marketing is a staple activity. Because of that, video production apps and video editors have become more in-demand.
In this article, we go over the role of a video editor, and the tasks you can delegate to a video marketing services virtual assistant.
What is a Video Editor?
At its core, a video editor is someone who is in charge of producing video content for a business or a client.
On a more detailed level, they actually have different responsibilities depending on the nature of the content that needs to be created, the production phase they're currently in, or even their personal niche as a video production professional.
In this sense, video editing entails creating video content from raw and stock footage, to tell a story or share information in an orderly, sensible, and digestible manner. Video editors will then edit it using software like Adobe Premiere Pro to produce a final, polished version to share.
Video editors can create long and short videos, including animated branding material. Part of the job also involves designing the video in terms of the narrative, color grading, aesthetic appeal, and other relevant factors. As a business leader, you need to be able to understand what video marketing professionals are expected to do, so you can find the right one for your business. The next section breaks down common tasks these professionals can do.
Video Editor Tasks
Here are the different types of tasks or services video marketing professionals deliver to their clients. These tasks are categorized according to their primary purposes.
Branding Tasks
Intro & Outro: Do you have a video channel? Or does your company regularly produce videos that need consistent branding for your brand's growth? A video editor can be tasked to create an intro and outro for your video collateral.
These are video clips, short and long, that typically go in the beginning and end of your videos. They are focused on presenting your brand and implementing recall within your customers, by attaching your logos and visual cues to your videos.
Create a Brand Kit: In marketing, a brand kit is a collection of materials and rules that will be continuously implemented within your content production process. These are built with the aim of creating a consistent viewing experience for your audience.
You can delegate this task to your video editor so all your videos will have the same branding, enhancing brand recall for all your audiences.
Animate Your Logo: This could have been part of your brand kit or your intro and outro. However, an animated logo on its own can have more uses than just those.
It can be used in your landing pages, a screensaver for event collateral, billboards inside and outside of your company, and many more. Delegate this task to a video creator with knowledge in animation so anyone in your team can have access to a high-quality copy of your animated logo.
Promotional Videos
Platform-Optimized Ads: Have your video editor create video advertisements that are optimized for whichever platforms your business is using. As a rule of thumb in the digital marketing world, resharing the same format of any post is never a good strategy for advertising.
A LinkedIn video may not look as good when shared on Instagram Stories. For this purpose, have your video creator optimize your promotional videos depending on the platform.
Google Ads: If you've decided to allot a budget for it, Google Ads is another great place to run your video and graphic ads. This can be another task for your video marketing VA. Have them create animated graphics or short video content that are optimized for different ad trays. Part of this task is submitting concept designs and creating the collateral itself.
Conference Collateral: Having video content for conferences is a great way to promote your business. Whether you're presenting in front of an audience or just manning a booth, an informative video about your business should not be left out of the things you bring.
Have your video creator make a well-designed video that highlights your brand and your product's benefits and features. Have them design a video that encourages audiences to engage with your brand after watching.
Recruitment Videos: If it is best for your talent pool, have your video producer create a recruitment video. It's a great way to find the right talent for your company.
You can pin it on your company's job site profiles for easier viewing. Having an engaging and well-thought-out video tells top talents that your company is creative and engaging, and recognizes the value of adapting to modern ways of doing business.
Social Media Videos
Explainer Videos: A good video marketing strategy is to create videos that explain various subjects for your business. This thought leadership tactic aims to establish your brand as a resource for reliable information in your field of expertise.
You can publish videos that explain your services or concepts in your industry. A real estate business can publish either an explainer video on how they do things uniquely or general tips for home buyers.
Testimonials: Videos that contain testimonials from clients and staff are also great social media content. It builds on the credibility of your products and your brand.
Video testimonials introduce your prospects to the culture your staff and clients are already part of. Have your video creator produce compelling video testimonials that encourage your audience to participate in the brand of service you are selling.
Live Stream Management: A trend that grew during the pandemic is live stream hosting for businesses. You can engage with your clients in real-time through live webinars, events, and other productions you can think of that fit your business model.
Your video editor can help you execute your stream by staying behind the wheels as your tech person. Do your stream on Facebook Live, Instagram Live, Zoom, TikTok, or even YouTube!
Macro and Micro-content: Another video marketing strategy is to have micro and macro content. Macro or larger content involves creating lengthier standalone videos. Microcontent videos are shorter ones coming from longer videos or long-form articles.
An example of a macro video would be a 10-minute or longer video ad or blog. Micro videos would be explainers and moving infographics from blog content, or snippets of macro content or webinar replays. This is a great way to consistently have content through repurposing larger existing publications.
Channel Management
Channel Optimization: If your business uses an online video-sharing platform like YouTube or Vimeo, you can assign your video marketing virtual assistant to take care of it.
This involves optimizing your platform for search engines, designing it for visual appeal, and running it to grow your audience base. They can research keywords and update titles and descriptions.
Vlog Management: Going beyond just editing vlogs, your video creator can also be in charge of planning all vlog content, scheduling shoots and all deadlines, and directing all the content.
Thumbnail Creation: At its core, this is more of a graphic design task. However, as it is purely attached to the production of a video, it's better to assign it to your video editor.
As they know the video nearly at a frame-by-frame basis, they'll know which frame can best catch your audience's attention.
Internal Comms
Updates: Have your video editor create video updates for your internal affairs. This is a better way to have a record of recent updates relevant to your entire company. You can have it emailed to everyone or repeatedly played in your lobby.
Event Collateral: It's another creative way to keep your workforce engaged by creating impressive event collateral like videos. Have your video editor create tribute videos that acknowledge your team's performance or celebrate special days. It's a very smart way of making employees feel valued and appreciated.
Training Videos: Another great investment is for your video editor to participate in creating training videos. This makes onboarding easier on your team by cutting the time management has to spend repeating information that can be recorded instead.
This also shows your employees that you value their training by creating a standardized program where everyone has access to the same training.
In-depth Duties
Audio Editing: Included in the task list of a video editing professional is taking care of the audio that goes with the videos. This involves picking audio clips and bits that go with the overall design of a video project.
Video Editing: At the core of the role is the heavy task of editing a video. This requires mastery of editing tools such as Premiere Pro, PowerDirector, Filmora, etc. Your video editor will be turning raw and stock footage into something that provides value to your audience and builds on your brand offline and online.
This involves tasks like direction, conceptualization, color grading, script and screenplay creation, motion graphics, and a lot of other skill-based tasks. Find someone who has at least the basic skill to create simple, but high-quality videos for your marketing efforts.
Podcast Production: A video editor can also be tasked with producing podcasts from live streams and vlog episodes. This helps your business have a multi-channel approach to content marketing.
Outsourcing Video Marketing Services
A video editor performs tasks beyond editing to provide video marketing services. Video production requires high-performing equipment and a plethora of skills that also require a degree of technological mastery.
This is why hiring a video producer can be costly to most businesses. Outsourcing this to a marketing virtual assistant who has video production skills can be a smart way of introducing video marketing into your business.
If you're interested in outsourcing video marketing services for your business, fill out this form, and one of our consultants will reach out to you.
More Articles From Virtudesk:
Meet our Most Trusted
Partners & Clients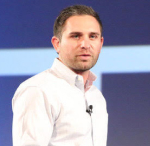 Byron Lazine
Co-Founding Chief-of-Operations at BAM (Broke Agent Media)
I've been using Virtual Assistants for years throughout all of my companies. Once we found Virtudesk the process got even easier and allowed us to scale out our hiring. Highly skilled and accountable professionals. 100% recommend!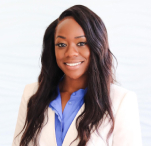 Rebecca Julianna James
Realtor / Content Creator
Before getting started with Virtudesk I had my doubts that they would find what I was looking for. I needed a very particular person to add to my team and let me tell you I am highly pleased! My virtual assistant Myril is the best! I am excited to grow my socialmedia accounts with her. Thank you Virtudesk!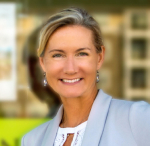 Chelsea Erickson
Realtor La Belle RE Group
I am very happy with the assistance Virtudesk is providing for my real estate business. This is a newer position for my company and we are working through the creation and efficiency.
Share via Facebook
Share via Twitter
Share via LinkedIn
Share via Pinterest
Send via E-Mail