Make 2024 Your Year With These 6 Business Growth Strategies
2024 is just around the corner and welcome the new year with innovative business strategies to start strong. Expand your digital presence, and adapt to the ever-changing consumer behaviors. Build networks and collaborate for new opportunities. Delegate non-essential tasks to focus more on growth. At Virtudesk, we're ready to support your journey into a prosperous new year.
Virtual Staffing: The Secret Weapon in Modern Healthcare Marketing
In the dynamic world of healthcare marketing where innovations are pooping left and right, virtual staffing emerges as a game-changer. These remote professionals manage a diverse lineup of tasks from social media management to patient communication. By integrating them into your workflow, healthcare practices can elevate their level of care toward patients while ensuring marketing operations are innovative, responsive, and effective.
Top 7 Secrets of Balancing Work-Life During Holidays
The holiday season is a time of joy, celebration, and family gatherings. But for entrepreneurs, the holiday season can turn into a juggling act of work and personal life.  The question is, what is the secret to mastering the work and life balance meaning, providing one with valuable insights, strategic gems, and actionable advice for a holiday season?
The Leverage Summit 2023: Embracing Outsourcing for Real Estate Excellence
In service to the Leverage community and in support of hardworking business owners everywhere, Virtudesk continues to share practical tips from seasoned entrepreneurs through the Leverage podcast. This year, Virtudesk's Leverage Summit aimed to deliver the best tips from the best people in real estate. To encourage others in the midst of a challenging market,...
The Ultimate Guide to Holiday Email Marketing Automation
When the world gets a little more festive, opportunities for reaching your audience become abundant. People are more inclined to spend on gifts, decorations, and other festive items which presents a prime chance for businesses to engage, connect, and market to their audience in unique and effective way
How to Create The Best Content Calendar For Your Holiday Marketing Campaign
Since the rise of the evolving era of digital marketing, navigating the intricacies of striking the perfect balance between delivering quality services and maintaining a good rapport with consumers has been a common dilemma for business owners. Luckily, the utilization of virtual assistants has emerged as an invaluable asset, particularly in the sector of content marketing, to help businesses stay relevant in their respective industries.
Outsourcing Made Easy: How Virtual Assistants Can Save You Time And Money
Explore the diverse realm of virtual assistants, helping business owners like you recruit the best talent for your needs. We'll delve into their capabilities, the industries and professions that benefit, the different types available, how to hire, and ultimately, how to select the perfect VA for you.
Meet our Most Trusted
Partners & Clients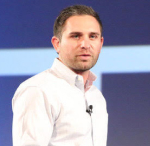 Byron Lazine
Co-Founding Chief-of-Operations at BAM (Broke Agent Media)
I've been using Virtual Assistants for years throughout all of my companies. Once we found Virtudesk the process got even easier and allowed us to scale out our hiring. Highly skilled and accountable professionals. 100% recommend!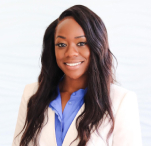 Rebecca Julianna James
Realtor / Content Creator
Before getting started with Virtudesk I had my doubts that they would find what I was looking for. I needed a very particular person to add to my team and let me tell you I am highly pleased! My virtual assistant Myril is the best! I am excited to grow my socialmedia accounts with her. Thank you Virtudesk!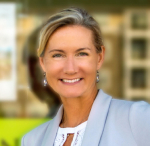 Chelsea Erickson
Realtor La Belle RE Group
I am very happy with the assistance Virtudesk is providing for my real estate business. This is a newer position for my company and we are working through the creation and efficiency.