Make 2024 Your Year With These 6 Business Growth Strategies
2024 is just around the corner and welcome the new year with innovative business strategies to start strong. Expand your digital presence, and adapt to the ever-changing consumer behaviors. Build networks and collaborate for new opportunities. Delegate non-essential tasks to focus more on growth. At Virtudesk, we're ready to support your journey into a prosperous new year.
15 Tips To Organically Gain Social Media Followers
In an era where social media reigns supreme, building a strong following is becoming essential not only for individuals but also for businesses in order to thrive and establish a trustworthy online presence. While this necessity has presented more accessible routes, such as purchasing followers to speed up the process of building a following. However, the real growth lies within the investment in an organic following.  In this article, we'll delve into the importance of organic followers and provide you with tips you can incorporate into your business to gain social media followers with long-term benefits.
What Now? 5 Tips to Help You Delegate and Get Started with Your New Virtual Assistant
In the ever-evolving and fast-paced industry of business, innovative ideas and new strategies are constantly coming in from different directions but have the common goal: To help companies stay ahead of the curve. Along with this shift is the assistance in improving task delegation in the workplace, particularly with the introduction of virtual assistants to the lineup.
How to Increase Positive Online Reviews (Tips and Strategies)
In an ever-evolving and competitive business landscape, one small portion that slowly became a crucial component in shaping companies' success is online reviews. These comments that were seemingly overlooked before now have immense power in determining a company's reputation. In an era where consumers are relying on public opinions before availing of services or buying products, we will discuss how you can ensure that you can establish a good relationship with your consumers and translate those experiences into good reviews that will help your business thrive.
32 Cold Email Subject Lines You Should Try to Get Opens
In the world of digital communication, cold email subject lines serve as gateways to capturing your recipient's attention. A well-crafted subject line can be the key to breaking through the noise and sparking interest, making it a crucial element of your email marketing strategy.
How Teleworking And Remote Working Impact An Organization
In the dynamic world of today's businesses, teleworking and remote work take center stage. These aren't just buzzwords – they're game-changing strategies. As companies race to attract top talent and stay agile, understanding the ins and outs of these flexible work styles is your secret weapon.
Maximize Your Hosting Potential with an Airbnb Virtual Assistant
At the heart of short-term rental efficiency are these virtual assistants who bridge the gap between your property and future guests. More than just support, an Airbnb VA is your partner for keeping your hosting venture running smoothly.
Meet our Most Trusted
Partners & Clients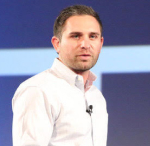 Byron Lazine
Co-Founding Chief-of-Operations at BAM (Broke Agent Media)
I've been using Virtual Assistants for years throughout all of my companies. Once we found Virtudesk the process got even easier and allowed us to scale out our hiring. Highly skilled and accountable professionals. 100% recommend!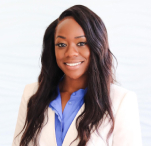 Rebecca Julianna James
Realtor / Content Creator
Before getting started with Virtudesk I had my doubts that they would find what I was looking for. I needed a very particular person to add to my team and let me tell you I am highly pleased! My virtual assistant Myril is the best! I am excited to grow my socialmedia accounts with her. Thank you Virtudesk!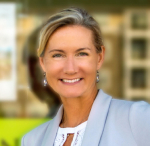 Chelsea Erickson
Realtor La Belle RE Group
I am very happy with the assistance Virtudesk is providing for my real estate business. This is a newer position for my company and we are working through the creation and efficiency.