Make 2024 Your Year With These 6 Business Growth Strategies
2024 is just around the corner and welcome the new year with innovative business strategies to start strong. Expand your digital presence, and adapt to the ever-changing consumer behaviors. Build networks and collaborate for new opportunities. Delegate non-essential tasks to focus more on growth. At Virtudesk, we're ready to support your journey into a prosperous new year.
The Benefits Of Outsourcing Social Media Tasks To An Assistant
Maintaining a vibrant social media presence is non-negotiable. Yet, as a business owner, you might often feel swamped with the ever-increasing demands of social media management. This is where a dedicated Social Media Assistant can provide invaluable support.
13 E-Commerce Marketing Tips Every Entrepreneur Should Know To Master Q4 Success
The fourth quarter (Q4) is a critical period for e-commerce businesses, marked by holiday sales and increased demand. To ensure a successful Q4, e-commerce professionals must optimize their strategies.  In this article, we'll explore 13 essential e commerce marketing tips for Q4 success.
Top 10 Interview Questions For Executive Assistants
A proficient executive assistant can be the linchpin that drives organizational success. Discover the top 10 interview questions for executive assistant candidates. Whether you're aiming to fortify your team or a business owner making your first hire, these questions serve as a compass to help you pinpoint the best.
The Emergence of Virtual Assistants and Real-Time Tracking in Logistics Management
For the longest time, the logistics industry has always been a staple in driving the global economy in terms of moving goods from manufacturers to consumers efficiently. As vital as this industry might be, it didn't get to establish itself as a driving force without its fair share of challenges. From the typical cases of miscommunications to the lack of visibility in the supply chains, the logistics industry has been known to grapple with its own set of inefficiencies.
15 Essential Data Security Best Practices for a Breach-Proof Business
Information is incredibly valuable today! It can be used for personal purposes or for business matters – or worse, for fraudulent purposes! In today's interconnected digital landscape, data is the lifeblood of businesses, fueling innovation, strategy, and day-to-day operations. However, the growing value of data also attracts nefarious actors, making data security paramount.  This comprehensive...
Is Your Q4 Marketing Plan Ready?
As the year winds down and the holiday season approaches, businesses across the globe are gearing up for their most critical quarter – Q4. Often associated with festivities and increased consumer spending, the fourth quarter offers a unique opportunity for marketers.  In this comprehensive guide, we will delve into the power of a Q4 marketing...
Meet our Most Trusted
Partners & Clients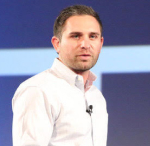 Byron Lazine
Co-Founding Chief-of-Operations at BAM (Broke Agent Media)
I've been using Virtual Assistants for years throughout all of my companies. Once we found Virtudesk the process got even easier and allowed us to scale out our hiring. Highly skilled and accountable professionals. 100% recommend!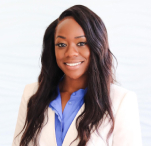 Rebecca Julianna James
Realtor / Content Creator
Before getting started with Virtudesk I had my doubts that they would find what I was looking for. I needed a very particular person to add to my team and let me tell you I am highly pleased! My virtual assistant Myril is the best! I am excited to grow my socialmedia accounts with her. Thank you Virtudesk!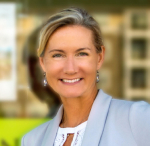 Chelsea Erickson
Realtor La Belle RE Group
I am very happy with the assistance Virtudesk is providing for my real estate business. This is a newer position for my company and we are working through the creation and efficiency.