33 Cold Email Subject Lines You Should Try to Get Opens
In the world of digital communication, cold email subject lines serve as gateways to capturing your recipient's attention. A well-crafted subject line can be the key to breaking through the noise and sparking interest, making it a crucial element of your email marketing strategy.
How Teleworking And Remote Working Impact An Organization
In the dynamic world of today's businesses, teleworking and remote work take center stage. These aren't just buzzwords – they're game-changing strategies. As companies race to attract top talent and stay agile, understanding the ins and outs of these flexible work styles is your secret weapon.
Maximize Your Hosting Potential with an Airbnb Virtual Assistant
At the heart of short-term rental efficiency are these virtual assistants who bridge the gap between your property and future guests. More than just support, an Airbnb VA is your partner for keeping your hosting venture running smoothly.
12 Things To Do When Hiring a Virtual Assistant
In the dynamic world of modern business, virtual assistants (VAs) have become indispensable partners for entrepreneurs and companies seeking efficiency and productivity. If you're ready to tap into this game-changing resource, it's essential to approach the hiring process with careful consideration. This guide offers a blend of practical advice and strategic insights to help you find the perfect virtual assistant who aligns with your unique needs.
Strategies For Effectively Utilizing Your Virtual Assistant
As a business owner striving for success in a fast-paced world, you're likely familiar with the constant demands on your time and resources. This is where the power of Virtudesk's virtual assistant services comes into play. Virtual assistants (VAs) can revolutionize how you manage your business, allowing you to delegate tasks, streamline operations, and focus on strategic initiatives. 
How Virtual Assistants Are Producing Remarkable Opportunities For Business Owners
The rapidly evolving landscape of the business has yielded amazing innovations that transcended the very definition of efficiency and productivity in the workplace. Whether through subtle or notable adjustments, every implemented change shares the same goal: Success.
Your 90-Day Content Ideas: Understanding and Building Your Approach
In this comprehensive guide, we'll delve into the pivotal role of consistency and take you on a journey through a meticulously crafted 90-day content roadmap. From establishing your brand identity to captivating your audience with compelling content, this roadmap is designed to empower your social media endeavors.
Meet our Most Trusted
Partners & Clients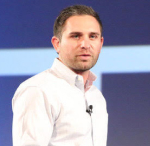 Byron Lazine
Co-Founding Chief-of-Operations at BAM (Broke Agent Media)
I've been using Virtual Assistants for years throughout all of my companies. Once we found Virtudesk the process got even easier and allowed us to scale out our hiring. Highly skilled and accountable professionals. 100% recommend!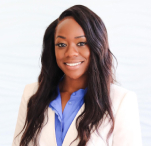 Rebecca Julianna James
Realtor / Content Creator
Before getting started with Virtudesk I had my doubts that they would find what I was looking for. I needed a very particular person to add to my team and let me tell you I am highly pleased! My virtual assistant Myril is the best! I am excited to grow my socialmedia accounts with her. Thank you Virtudesk!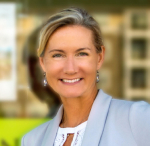 Chelsea Erickson
Realtor La Belle RE Group
I am very happy with the assistance Virtudesk is providing for my real estate business. This is a newer position for my company and we are working through the creation and efficiency.