33 Cold Email Subject Lines You Should Try to Get Opens
In the world of digital communication, cold email subject lines serve as gateways to capturing your recipient's attention. A well-crafted subject line can be the key to breaking through the noise and sparking interest, making it a crucial element of your email marketing strategy.
12 Advantages and Challenges to Know About Virtual Call Centers
Delivering an exceptional customer experience is a key differentiator in today's fast-paced business landscape. For businesses of all sizes, virtual call center solutions have emerged as a game-changer that empowers companies to provide top-notch customer support without the burden of extensive infrastructure and operational costs.
15 Tips To Do When Your Instagram Reach Is Down
It's no secret that Instagram users, comprising more than 28 percent of global internet users, thrive on high-quality, aesthetically pleasing, and relevant content. A sudden or gradual drop in the quality of the content you post could cause your followers to engage less with your posts, leading to a reduced Instagram reach. 
8 Effective Ways in Building Business Connections
The most effective business leaders, entrepreneurs, and professionals understand the importance of building robust connections. Networking, therefore, is not an obsolete art but an essential tool for business growth and personal development. 
8 Clever Tips to Optimize Your Paid Search Campaign Strategy
Paid search marketing and social media advertising have become vital tools for small businesses aiming to establish a strong local presence among their target audience. These advertising channels enable SMEs to connect with potential customers, drive website traffic, and generate valuable leads easily.
What Is A Virtual Assistant and How Can One Benefit You?
In today's fast-paced business landscape, where efficiency and flexibility are paramount, virtual assistants have become invaluable resources for businesses seeking remote support. From managing administrative tasks to providing specialized skills, virtual assistants offer a wide range of benefits. Their expertise, professionalism, and ability to work remotely enable business owners to focus on their core responsibilities and achieve their goals.
13 Wildly Affordable Marketing Tactics To Boost Your Small Business
In the dynamic landscape of modern business, driving growth and establishing a solid brand presence is essential for SMB marketing success. However, achieving these objectives can be challenging, especially when operating on a limited budget.  To help you out, here are 13 affordable marketing tactics that will give your small business a powerful boost.  13...
Meet our Most Trusted
Partners & Clients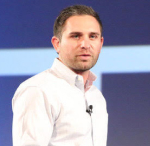 Byron Lazine
Co-Founding Chief-of-Operations at BAM (Broke Agent Media)
I've been using Virtual Assistants for years throughout all of my companies. Once we found Virtudesk the process got even easier and allowed us to scale out our hiring. Highly skilled and accountable professionals. 100% recommend!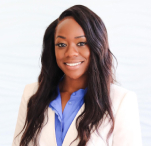 Rebecca Julianna James
Realtor / Content Creator
Before getting started with Virtudesk I had my doubts that they would find what I was looking for. I needed a very particular person to add to my team and let me tell you I am highly pleased! My virtual assistant Myril is the best! I am excited to grow my socialmedia accounts with her. Thank you Virtudesk!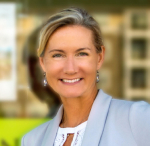 Chelsea Erickson
Realtor La Belle RE Group
I am very happy with the assistance Virtudesk is providing for my real estate business. This is a newer position for my company and we are working through the creation and efficiency.