5 Fundamentals of Digital Marketing
Mar 4, 2021
5 Fundamentals of Digital Marketing
If you are new to digital marketing, it may be overwhelming to grasp everything about this marketing approach.
To help you out, we gathered the 5 fundamentals of digital marketing to help you get started on creating a fruitful strategy.
Digital Marketing 101
Digital marketing is a collaborative marketing effort that uses the internet or an electronic device. In our present age, digital marketing is vital for a business if you want to increase your brand awareness, reach your target audience, and improve sales performance.
With the fast-paced technology we have now, there is no better place to connect to your audience where they are spending most of their time: the internet. That is why digital marketing has been an important strategy for every business especially if you are aiming to be global.
Marketing has always been about connecting with your target market with different strategies at the right time and place. Here's what you need to know to get started with digital marketing.
1. Paid Media
Running paid media is one of the most important fundamentals of digital marketing today. A paid media is any form of marketing effort that involves a paid advertisement for a business to utilize.
Examples of paid media are sponsored social media posts, paid search results, pop-ups, video and display ads, and other promoted digital material.
Paid media can be an effective opportunity to target specific groups who may be interested in the brand's product or service. It can also help expand the business reach, get more clicks, increase engagement, and generate more traffic.
Although paid media appears on different channels the business does not own, the brand can still create and decide on the content that they want the consumers to see. Let us take a look at paid media examples:
a. Google Ads
This is one of the most popular examples of paid media and as the Google tagline says, "Grow your business with Google Ads". You just need to learn how it works to get you started:
Set goals

Decide where to advertise

Create the brand's message

Set your budget

Go live
You may want to consider these analytics as to why using Google Ads might be the best strategy for your business.
63,000 searches get processed by Google each second

90% of desktop searches happen on Google

76% of the search engine market belongs to Google

73% of the paid search market share belongs to Google

35% of users purchase a product within 5 days of searching for it in Google
Google Ads offers a variety of campaigns that you can use including Search, Display, and Video campaigns. Now check out how these campaigns work:
Search Campaign Ads – these are the text ads that are displayed on the Google results page. They have the black "Ad" symbol right next to the URL of what you are searching for.
Display Campaign Ads – display ads use Google's website partners to advertise your brand on different websites all over the internet.
Video Campaign Ads – these are ads that you can see while watching YouTube videos. It comes with different forms such as skippable and unskippable ads and videos that appear on the search results of specific keywords.
b. Facebook Ads
There are multiple ways how you can advertise on Facebook. One form of advertising includes paid targeted advertising which is usually a single ad that appears on a user's newsfeed.
Another one is a carousel ad, which appears as swipeable images in a single ad space that helps the brand tell a story or showcase more about their product or service.
Aside from the Facebook homepage, there are also other channels within Facebook where you can choose to place your ad:
Facebook Marketplace

Facebook Suggested Video

Messenger inbox
But before you jump in and create ad placements on Facebook, it is important to ask yourself first, why, and what. Why are you advertising and what are you trying to achieve from this placement. Below, you can see how to set up a Facebook Ads Campaign that is tailored to fit your "why" and "what".
Set your objectives.

Choose your audience.

Decide where to put your ads.

Set your budget.

Create your advertisement.
c. Social Media Ads
These ads will depend on your business and your chosen market. Let us identify how you can use these social media platforms for your advertisement:
TikTok – a social media platform where you can create, share and view short videos set to music or custom-made soundtracks. The best way to create effective TikTok ads is to actually use the platform and familiarize yourself with the content that is trending. In that way, you can decide what type of content you need to create to make it stand out to your target audience and help you achieve your TikTok ad goals.
LinkedIn – just like Facebook, LinkedIn also offers sponsored content in and around users' feeds. They have the Sponsored InMail wherein businesses can deliver their ad content to their target audience through their messaging feature.
Twitter – similar to Facebook, Twitter ads campaign will let you set up first your objectives, target audience, and placement. In that way, you can measure your campaign results based on the goals that you have set.
2. Search Engine Optimization
Search Engine Optimization (SEO) can be one of the most important but overlooked of all the fundamentals of digital marketing. S
EO allows customers to find your business in search engines easily. But staying on top is a challenge, especially in highly competitive markets.
You need to up your SEO game to beat out the competition, improve website traffic, and get more conversion and revenue for your business.
Here are search engine optimization strategies to help your business gain more traffic to your website, put your business on top, and attract more customers.
Produce Original Content
Content and SEO go together like pencil and paper. Content is essential for SEO's success. Content takes many shapes and sizes. It can be videos, images, or text that you publish on your website.
It is essential that you produce your own original content. This will help you stand out from the rest and will help your audience identify your brand's distinction.
Optimize Your Website
Learning how to optimize your website for SEO is important for your website's success. Here are the critical areas to focus on SEO website optimization:
a. Reduce File Size
File size, especially images can affect the page load time of a website, so it is important to get the right specifications when uploading graphics. In addition, Google uses page load time as a ranking factor in its algorithm.
A good tip is to use JPEG images rather than PNGs. They are usually more SEO-friendly when you do not need transparent backgrounds.
b. Conduct Keyword Search
In terms of SEO, keywords are ideas and topics that make your content. They are also words and phrases that people type in search engines. Keywords are important to help your pages climb in search engine results. There are two types of keywords:
Short-tail Keywords - these are keywords that are directly related to your business. So when making your website content, copy, and title tags, focus on short-tail keywords that will easily drive the visitors right to your site.
Long-tail Keywords - these are a combination of several terms. Your blogs are the perfect place to focus on long-tail keywords where you can offer more value and build trust in your brand.
You may want to perform keyword research first before launching a blog or employing SEO tactics so that it can attract both customers: one who is ready to buy and the other one who is doing a bit of research.
c. Use Internal and Outbound Links
In order to have a strong SEO for your website, it is important that you know the difference between internal and outbound links.
Internal links are hyperlinks that direct the reader to a certain page on your website whereas outbound links or external links are hyperlinks that direct the reader to another page on a different website.
The use of internal links will help your viewer stay on your page longer. While the use of an outbound link is valuable if it links to popular and relevant pages that are highly ranked and related to the content that you are posting on your website.
d. Add Meta Tags
Meta tags are invisible tags that provide important information about your page. It is vital for your website's SEO as it will help search engines determine what your content is about.
Meta tags can be optimized to highlight the most important component of your content. Here is a quick checklist if you are ready to optimize the performance of your website by using meta tags:
Check all your pages and content if they contain title tags and meta descriptions.

Do not forget to mark your images with alt text.
3. Utilize Social Media
Social media is becoming an increasingly large part of everyone's lives, including businesses. According to a 2019 study, 3.5 billion people now actively use social media, which is about 45% of the world population.
The average amount of time spent on social media every single day is 3 hours. Lastly, 54% of social browsers use social media to research products. Here are two ways to utilize social media:
Post Original Content Regularly
Similar to SEO, it is important to post original content regularly. This will help you stand out from the rest and will help your audience identify your brand's distinction.
Establish Collaborations and Partnerships
Planning social media partnerships and collaboration is an exciting way to reach your target audience and grow your online presence. Here are the points you need to consider if you are planning to collaborate with a social media personality or through influencer marketing:
Find the right brand/personality to collaborate with.

Define roles and expectations.

Follow a story or a style guide.
4. Email Marketing
Email plays a big role in our lives as individuals, professionals, and even consumers. According to Statista, the number of global email users in 2019 amounted to 3.9 billion and is set to grow to 4.48 billion users in 2024.
These statistics present a great opportunity for businesses of all sizes to reach their target market through email marketing.
Email marketing is one of the most effective and powerful ways to reach and connect with people in a personalized way and increase sales at an affordable cost. Below are the important reasons why email marketing brings value and is included as one of the fundamentals of digital marketing:
Email marketing is cost-effective

Massively increase your reach

Customizable for a better response rate

Email marketing is action-oriented

Email marketing is measurable
5. Grab Insights from Analytics
Data analytics is one of the last fundamentals of digital marketing on this list. Tracking your data and reports will help you analyze your overall performance may it be for your website or social media accounts.
Turning data analytics into insights will help you make decisions based on data presented for a specified period.
Google Analytics
Google Analytics is one of the most popular digital analytics tools. This free web analytics from Google will help you to analyze the behavior and demographics of your website visitors. The valuable insights from this tool will help you create strategies for your business's success.
You can also check other social media analytics tools that will show you what strategies are working, and which are not. These tools include Facebook Analytics, Twitter Analytics, Instagram Insights, and LinkedIn Page Analytics.
Digital Marketing with Virtual Assistants
Digital marketing is the marketing of today and of the future. The question is, will you use this marketing effort for your business?
If you want to implement these 5 fundamentals of digital marketing, but do not have all the time to focus on making things happen, we can help get you started.
Explore the productivity virtual assistants can offer through content creation, video editing, social media management, email marketing, and more today.
Just let us know by filling out this form, and one of our Consultants will reach out to you.
More Articles From Virtudesk:
Meet our Most Trusted
Partners & Clients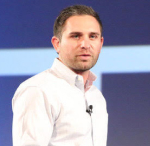 Byron Lazine
Co-Founding Chief-of-Operations at BAM (Broke Agent Media)
I've been using Virtual Assistants for years throughout all of my companies. Once we found Virtudesk the process got even easier and allowed us to scale out our hiring. Highly skilled and accountable professionals. 100% recommend!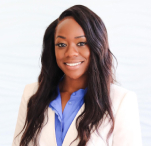 Rebecca Julianna James
Realtor / Content Creator
Before getting started with Virtudesk I had my doubts that they would find what I was looking for. I needed a very particular person to add to my team and let me tell you I am highly pleased! My virtual assistant Myril is the best! I am excited to grow my socialmedia accounts with her. Thank you Virtudesk!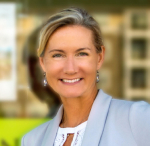 Chelsea Erickson
Realtor La Belle RE Group
I am very happy with the assistance Virtudesk is providing for my real estate business. This is a newer position for my company and we are working through the creation and efficiency.
Share via Facebook
Share via Twitter
Share via LinkedIn
Share via Pinterest
Send via E-Mail