19 Affordable Search Engine Practices To Boost Your SERP Rank
Feb 9, 2022
19 Affordable Search Engine Practices To Boost Your SERP Rank
Search engine optimization remains to be one of the most successful digital marketing strategies in the past year. This 2022, marketers predict that SEO will remain a competitive strategy for brands.
Whether you're a small or big business, optimizing your web pages will be helpful in driving traffic and conversions for your brand.
In this blog, get to know affordable search engine optimization strategies to help your brand gain more visibility.
What is Search Engine Optimization?
Search engine optimization (SEO) is the process of developing your brand's digital presence to be the top search result in its relative field and targeted keywords.
This goal of SEO is to target organic search by ranking your website and other digital collateral on search engines like Google and Bing.
With multiple success factors to be considered, SEO takes multiple steps so search engines will index your content to be the most relevant and reliable search result.
Think of it as the process of developing your brand to be the most recommended result for search engines when someone searches using words relevant to your product, service, or industry.
If you are a car brand and someone searches for "cars" on the search bar, successful SEO lets your website or social media profiles become the first link searchers see on the results page.
To help you achieve that, here are some affordable search engine optimization strategies, with the tools you need to get them done.
Affordable Search Engine Optimization Strategies
1. Find Untapped Keywords with Seed Keywords
Seed Keywords adds an extra step to the keyword research phase of your SEO strategy. Instead of blindly searching for what you can come up with, you can make a query for a scenario, and other users will respond with more keywords the people actually use to search about your topic.
Adding this step could help you find better keywords untapped by your competitors, and relevant to your target audience.
In SEO, that could be the low-competition, high-volume gold mine everyone wants. With Seed Keywords, you can find that for free.
2. Make Your Content SEO-rich with LSI Graph
Latent semantic indexing (LSI) keywords are words and phrases recognized to be relevant and related to the main keyword.
LSI Graph provides you with a list of LSI keywords you can populate your content with to increase its relevance and reliability as a source of information about your main keyword.
This can improve your content's chances of being indexed as one of the top search results on your topic. LSI Graph allows visitors a few free searches daily for up to 50 LSI keywords each.
3. Write High-Quality Content with the Hemingway Editor
Hemingway Editor is a free tool that helps you write better for your audiences. By pointing out grammatical errors, readability issues, and more, Hemingway Editor lets you create written content that is easily digestible to your readers.
Doing this can improve the experience of being on your website for your audiences. Digestible content can build your credibility and reliability, as well as make you a preferred resource for readers within your space.
You can further upgrade this process by using the Grammarly browser plugin, which also lets you write faster, with fewer errors for free.
4. Turn Queries to Keywords with Answer The Public
The Google Keyword Planner is a free competent tool in providing relevant keywords you should use for ads and on-page SEO.
Answer The Public is another great alternative to this, adding a function of aggregating keywords for related queries to provide you with hyper-specific keywords.
With Answer The Public, you can target keywords that increase general traffic to your website, as well as specific keywords that target audiences who are close to making a purchase.
With Answer The Public, you're not just given a list of recommended keywords, but also a mind map of keywords that let you identify and target keywords for specific phases of a customer's journey for free.
5. Analyze Page Speeds With Pingdom
In looking for more ways to improve user experience on your website, which is another success factor in SEO, Pingdom lets you see loading speeds on your website's pages.
After identifying pages that need improvement in terms of loading speed, you can then start with the other tools to help your pages load faster, providing your visitors with a smoother experience when navigating your website.
6. Hyper Localize Your Targeting with SERPerator
Search results differ by geography, device, and other factors. SERPerator lets you find your competition by showing you hyperlocal results.
Using SERPerator to position your content competitively against the top results can help in creating an approach to get your website on the top of the search results.
With this SEO tool, you can identify the top competitors you need to beat. It then becomes a matter of using other tools to find out more about your competitors, their backlinks, which keywords they have used, and the gap they've left for you to fill.
Free users on SERPerator are allowed up to three searches per month.
7. Improve User Experience With Rank Math
If you're blogging for on-page SEO through WordPress, Rank Math is a great plugin that has the key functionalities of Yoast and other highly-renowned plugins.
Rank Math combines on-page SEO recommendations with technical approaches to optimization in a user-friendly manner that requires little-to-no interaction with code-view editing.
If you're just starting out with on-page optimization, Rank Math can greatly improve your ranking by helping you navigate the technical aspects of optimization while you prepare your drafts.
Rank Math can also help your site's navigation with its automated site-mapping functionality and other back-end SEO features, ensuring your visitors don't get dead pages.
Rank Math's free version already packs a lot of great features while the pro starts at $59 per year.
8. Find Keywords Before They Trend Using Exploding Topics
Google Trends is an affordable search engine optimization tool that lets marketers confirm trends they've speculated about. Exploding Topics is the SEO tool that lets users find trending topics before they even gain more traction from searchers.
When it comes to staying on top of trends and ahead of the competition, Exploding Topics is a great tool to use. The free version already lets you find a lot of very useful keywords.
With information from different industries, you're sure to find keywords you can strategize content for before others even start to think about writing on them.
9. Optimize Your YouTube Videos with Tubebuddy
Tubebuddy is a Chrome extension that provides you insight into the SEO situation on YouTube. This means you can identify the factors and actions you can take to become one of the top 3 search results on YouTube.
YouTube is another widely-used search engine, meaning it's a platform you should definitely optimize for to make the most out of your video content.
Get the full list of Tubebuddy's free features here.
10. Optimize On-Page Media With ShortPixel
ShortPixel is a WordPress plugin that lets you optimize your image files for faster page speeds without sacrificing too much of the quality.
Even if you've already published a couple of pages, ShortPixel lets you optimize images easily with a bulk action to optimize multiple old images simultaneously.
ShortPixel's free plan lets you optimize up to 100 images every month. Credits are available if you want to optimize a bigger volume of images on your website.
11. Track Your Analytics with Google Search Console
Google Search Console is a great free SEO tool that lets you identify on-page and technical SEO opportunities for your brand's website.
The Google Search Console can index your website and prepare reports on which actions you should take next to improve your ranking on certain keywords, as well as aggregate the performance of your other optimized pages.
When it comes to getting free insight for your SEO strategy, Google Search Console can provide a pretty accurate report of how well your site is performing on the search engine results pages (SERP).
12. Publish Public Opinion With HARO
If you're writing content for on-page optimization, you can try connecting with experts and other journalists on Help a Reporter Out (HARO).
There, you can send out queries to find expert and public opinions on subject matters you want to write about for free. Subscription plans let users get alerts on keywords and become first-responders to their topics of choice.
Publishing content with expert input can help you establish thought leadership much faster. Working with other journalists and writers can also help you develop fruitful relationships that can be leveraged in your off-page optimization strategy of building backlinks.
Featuring experts can also increase traffic to your specific posts, and your websites, as your featured personalities share your post among their network.
13. Target High-CPC Keywords
Aside from targeting low-competition, high-volume keywords, it's also a good practice to include cost-per-click (CPC) in determining which keywords you're going to use.
A high-CPC keyword could become an opportunity to get more high-quality leads for your brand. Keywords that prompt marketers to spend more on means there's a lot to gain in targeting them.
Targeting high-volume keywords could reward you with more visibility. High-CPC keywords, on the other hand, could give you a higher conversion rate as these are keywords used by searchers in the middle of the buyer's journey.
Getting traffic from high-CPC keywords could mean diverting traffic that includes a higher concentration of users who are very close to purchasing.
You can find a keyword's cost-per-click on keyword search tools like Google Keyword Planner, SEMrush, and LSI Graph.
14. Build Backlinks With 'Guestographics'
Building a great backlink profile for your website is the off-page aspect of search engine optimization.
Connecting with other digital entities to feature your high-quality infographics could reward you with a great backlink profile to build up your domain authority.
Both numbers of backlinks and domain authority are success factors in SEO strategies. This makes guest graphics a great strategy since it's a simple no-cost step.
By simply creating highly informative, high-quality infographics, you can create an infographic-based guest-post opportunity (guestographics) for your brand to be featured on a lot of other websites.
What makes this an affordable search engine optimization tactic is that it takes a simple email to have your infographic featured on other sites. Just make sure to watermark your infographic or ask for a link that goes back to your website to maximize this opportunity.
15. Redirect Your Competitor's Audience with Wordtracker Scout
Wordtracker Scout lets you find out the top-performing keywords on your competitor's page. You can use this to better target your competitor's keyword gaps.
Wordtracker Scout can help you catch up to your competitor's rank and maybe even convince their current audience to explore your brand as an alternative.
With their browser extension, you can find your competitor's keywords for free.
16. Get the Help of a Marketing Virtual Assistant
What's better than an SEO strategy for your marketing team is having a team that focuses on executing and continuously improving your SEO strategy.
Hiring virtual assistants may seem like a costly move until you realize the cost savings you get from it.
With virtual assistants, you can easily build a team of marketing virtual assistants that can focus on content creation, on-page SEO, and email outreach to build backlinks for your company.
17. Reoptimize Old Content with Animalz Revive
Animalz Revive indexes your site and prepares a report on which pages would greatly benefit from an update. Not only that, but it also graphs the loss in traffic that you could pick up on by updating old blog posts.
This is another affordable search engine optimization tool that lets you skip manually looking for pages that still have the potential to pick up the traffic.
Using this strategy of updating old blogs to rank for better search intent and keywords could increase traffic to pages that decreased traffic over time, and add more high-ranking pages for your website.
18. Track Technical Issues With Siteliner
Siteliner is another great and free SEO tool to assist you in addressing technical SEO issues for your website.
Using this tool can help you skip the part where you have to figure out how the Google Analytics tool works, and instead start working on the SEO issues you immediately can.
Siteliner also allows you to benchmark your technical SEO performance with other top-ranking pages and websites.
Siteliner tells you where you are in comparison to your competitors. You can use this information to create strategies based on technical SEO, and even find ways to get the attention of your competitor's patrons.
19. Improve Navigation with Easy Table of Contents
As long-form posts have been proven to work best in driving organic traffic, the table of contents on these pages becomes an almost necessary part of improving navigation for user experience.
Easy Table Of Contents lets you customize a table of contents for your posts in just a few clicks.
This could improve the time spent on your pages, and bounce and exit rates, by making pages easier to navigate.
Bottomline
Return of investment or ROI typically hikes up over time. The numbers may vary on a per industry basis, but a survey our team conducted reported SEO to be the highest-returning marketing strategy in 2021.
It may seem like an overwhelming task, at first glance, but leveraging delegation to your business's benefits could return every dollar you spent by a lot.
If you're interested in building a team or hiring one virtual assistant to help you optimize your content and web pages for higher ranking, feel free to reach out to us through this form, and one of our Consultants will get in touch with you about our marketing virtual assistants.
More Articles From Virtudesk:
Meet our Most Trusted
Partners & Clients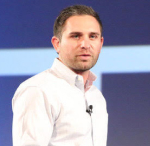 Byron Lazine
Co-Founding Chief-of-Operations at BAM (Broke Agent Media)
I've been using Virtual Assistants for years throughout all of my companies. Once we found Virtudesk the process got even easier and allowed us to scale out our hiring. Highly skilled and accountable professionals. 100% recommend!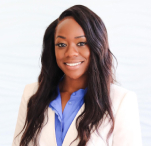 Rebecca Julianna James
Realtor / Content Creator
Before getting started with Virtudesk I had my doubts that they would find what I was looking for. I needed a very particular person to add to my team and let me tell you I am highly pleased! My virtual assistant Myril is the best! I am excited to grow my socialmedia accounts with her. Thank you Virtudesk!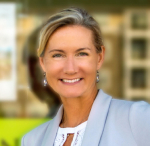 Chelsea Erickson
Realtor La Belle RE Group
I am very happy with the assistance Virtudesk is providing for my real estate business. This is a newer position for my company and we are working through the creation and efficiency.
Share via Facebook
Share via Twitter
Share via LinkedIn
Share via Pinterest
Send via E-Mail