27 Social Media Manager Tasks That Turns Followers Into Prospects
Oct 12, 2021
27 Social Media Manager Tasks That Turns Followers Into Prospects
Does your business have a social media account manager? With the powerful developments in the digital marketing field, social media has become a widely used channel for any and all kinds of businesses.
Through social media, businesses can engage audiences, sell products, post job vacancies, and even run an entire marketing campaign. In this article, we explore the duties we can expect from professional social media managers.
What is Social Media Management?
Social media management is the craft of handling the online presence of an individual or an entity through social media platforms. This involves creating content with the goal of connecting to audiences. For businesses, social media marketing is a great way to execute campaigns aimed at building brand awareness, driving traffic to their website, or even generating leads.
A social media account manager takes care of these activities by setting up marketing goals and creating actionable plans to reach them. They can work as an individual contributor to a company, or collaborate with a creative team for a more robust social media marketing strategy.
You'll easily see how this is done by businesses on popular platforms like Facebook, Instagram, TikTok, Pinterest, and LinkedIn. The next section lists down key functions that a social media account manager performs for their clients.
Social Media Account Manager Tasks
Content Creation
Content creation is the most basic task for social media specialists. This involves creating graphic content, writing copy and blogs, and posting them on the business's social media profiles. This can also include producing vlogs and podcasts.
Key skills related to content creation are graphic design, video editing, copywriting, and artistic direction. You'll want to have a content creator who understands how social media platforms work, and how to design content for each of them.
Your content creator can perform their tasks using many different tools. Nowadays, the popular ones include Canva, Illustrator, WordPress, and Filmora. Find out which social media tools they can use when you interview them.
High-quality content drives up engagement through likes, shares and comments on your posts. This can build up your brand really quickly if done right.
Experienced content creators can also create a brand kit for your business. This is a set of templates and rules they'll be following throughout the process of creating all content for you.
Here's a quick rundown of popular content social media content creators make:
Social Media Copy

Social Media Graphics

Video Marketing

Content

Blog Articles

Podcasts

Social Media Ads
Social Media Management
Planning and strategizing your online presence is the main function of a social media manager. Going beyond content creation, social media management is the process of handling your overall social media presence as a multi-channel approach to reaching your customers.
This responsibility includes creating a strategy, planning your content, auditing your profiles, and delegating the tasks to collaborators in your marketing team. To do that, your social media project manager could be employing the help of social media management tools like Buffer, Later, Hootsuite, and eClincher.
Other tools to help you strategize content are also SEMrush, Google Analytics, Buzzsumo, and project management tools like Asana, Trello, and ClickUp.
Having a social media manager means your approach to digital marketing is calibrated and targeted to specific audiences, with SMART goals and actionable plans
Delegate these tasks to your social media manager:
Project Management

Content Planning

Account Optimization

Social Media Strategy

Analytics and Reports

Scheduling Posts

Researching Trends and Hashtags
Online Community Engagement
This task is another way to elevate your social media marketing activities. Have your account manager engage with your audience and others in your target audience and niche through your social media accounts.
They can do this by using your account to like, comment, and share relevant content from your followers. Answering questions on forums like Quora and Reddit are also a great way for them to connect with audiences and find out what your market really wants from you.
Business leaders may also participate via webinars and live streams where you share insights and answer queries relevant to your target audience. For example, at Virtudesk, we host a weekly webinar and podcast that helps business owners scale and grow their business. It's called "The Power of Leverage".

These activities are great for building relationships with your customers. It's also a great way to generate leads and research your target audience's pain points. Another huge benefit is that this can largely increase your online presence and following.
By interacting with customers and leads, you can create a more genuine and in-depth avenue for feedback, build trust, and build a more accurate customer profile
Community Engagement Tasks for your social media handler:
Like

Follow

Comment

Share

Stream

Host/Join Webinars

Engage on Forums
Lead Generation
Your social media account manager can also contribute to your lead generation activities. Social profiles are a great way to promote your landing pages and generate more contacts for your mailing list.
A great way social media has enhanced digital marketing is with social media ads. These are targeted campaigns you can use to find more people who will be interested in your product. Have your social media manager strategize, design, and execute a campaign for your business.
They can also reach out, with your profile, to customers and personally invite them for a demo call or to subscribe to your newsletter. Customer outreach is a great way to turn your social media followers into prospects.
You may also schedule posts that invite your followers to try your product, book a call, or subscribe to your channels. Promos and sales are also great content if you are running any.
Your lead magnets can also be shared sparingly on your profiles to entice your followers to connect for the full copy.
Delegate these tasks to enhance lead generation for your business:
Promotional Updates

Mailing List Invites

Lead Generation Strategy

Social Ads Campaign

Customer Outreach

Lead Magnet Creation

Create and Analyze Ad Reports

Engage Leads Created From Ads Campaigns
Customer Service
With the many functionalities of social media, customer outreach and engagement are so much easier. Instead of waiting on the phone, customers can simply leave comments and messages on your profiles.
Let your social media manager handle queries coming from your profiles as a form of customer service. Twitter is a great example of doing this. They can respond to direct messages and Tweet mentions, as well as hashtags related to your industry.
If you're on Google My Business, your social media manager can also create posts to share great reviews, and report and respond to negative comments.
This is another helpful way to find feedback and address concerns about your product or service. Your response to customer queries can also influence their movement along your sales funnel.
Upgrade your customer's experience and client relationships with these tasks:
Respond to Queries

Share Positive Feedback

Provide After-Sales Care and Engagement

Request and Collect Google Reviews

Outsourcing the Social Media Account Manager Role
Having a social media account manager will do so much for your business's
digital presence
. You'll get to engage customers, build a community, and gain leads without stepping out of the office.
Marketing virtual assistants
at Virtudesk offer professional services to businesses who need help in scaling their social media marketing activities.
Hiring a
social media virtual assistant
is a cost-effective way to start growing your brand through social media and eventually develop it into a revenue-generating channel for your business.
If you need more people to boost marketing for your business, a virtual assistant could be a great addition to your team. If you're interested, fill out this form and one of our consultants will reach out to you.
More Articles From Virtudesk:
Meet our Most Trusted
Partners & Clients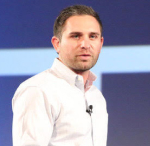 Byron Lazine
Co-Founding Chief-of-Operations at BAM (Broke Agent Media)
I've been using Virtual Assistants for years throughout all of my companies. Once we found Virtudesk the process got even easier and allowed us to scale out our hiring. Highly skilled and accountable professionals. 100% recommend!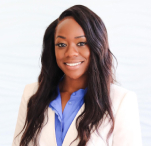 Rebecca Julianna James
Realtor / Content Creator
Before getting started with Virtudesk I had my doubts that they would find what I was looking for. I needed a very particular person to add to my team and let me tell you I am highly pleased! My virtual assistant Myril is the best! I am excited to grow my socialmedia accounts with her. Thank you Virtudesk!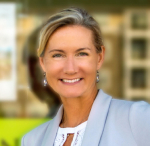 Chelsea Erickson
Realtor La Belle RE Group
I am very happy with the assistance Virtudesk is providing for my real estate business. This is a newer position for my company and we are working through the creation and efficiency.
Share via Facebook
Share via Twitter
Share via LinkedIn
Share via Pinterest
Send via E-Mail