18 Tasks To Delegate When You Hire A Content Creator Virtual Assistant
Nov 29, 2021
18 Tasks To Delegate When You Hire A Content Creator Virtual Assistant
Most, if not all businesses nowadays need to hire a content creator. The digital marketing space has become an environment where content is king. While content creation isn't something everyone is immediately good at, there are talented people who can do this for businesses. In this article, we go over a list of tasks to delegate for when you hire a content creator virtual assistant.
What Is a Content Creator Virtual Assistant?
Virtual assistants for content creation specialize in creating web content for digital marketing campaigns. They could focus on strategic social media management, graphic design, video production, copywriting, and other tasks.
As content creation has become essential for businesses nowadays, owners may encounter challenges in producing engaging content for audiences. This is where content creator virtual assistants could come in and help.
1. Branding Templates
In marketing, branding is always important. This remains the same in the era of digital marketing. All of your content and collateral should be branded. This helps your prospects recognize your brand, its values, and the products or services you're offering. Content creator virtual assistants with expertise in graphic design can provide a huge help in creating branding templates for any future publications and print and digital ads.
They can also create templates for email marketing, too!
2. Social Media Templates
Keeping up a consistent presence on social media also entails presenting your brand in a consistent, recognizable manner. For this, you can have social media post templates created for all of your company's social media outlets.
3. Logo Design
A content creator or graphic design specialist virtual assistant can also assist you in producing a logo study for your brand. We all know how important having a logo is for any business. This sets you apart from your competition while creating a brand identity within your audience. Effective logo design leads to brands becoming household names.
4. Creating Ad Collateral
Depending on where you're running digital advertisements, your virtual assistant can create designs and templates that help convey your message to a big audience. Effective ad design largely impacts your conversion rate so it's good to make sure you get help from someone who knows what to do.
Have them design ads for Google Ads, Facebook Ads, Twitter Ads, LinkedIn Ads, and more.
5. Preparing Conference Material
When attending conferences, it's an invaluable asset to have branded content. Content creator virtual assistants can help create engaging and compelling presentations. They can also help you design a booth that embodies your brand's values and core benefits.
You can also have them prepare booth swag and other branded merchandise to help with networking activities. Down the line, your content creator can also be in charge of creating compelling and convincing lead magnets for your conference leads.
6. Email Marketing Graphics
If you're conducting email marketing campaigns, you should make all of the content rich and valuable, including visual components. Have your content creator virtual assistant design your emails to enhance your readers' experience.
7. Video Editing
Video editing is a large time-consuming task better off delegated to video producers. Content creation virtual assistants specializing in video production can be hired to handle this aspect of your business. With the right skills, experience, and tools, you can hire a content creator who makes high-quality, compelling video content that drives audiences to engage with your brand.
8. Create Video Thumbnails
Video thumbnails are just as important as the content itself. Within a video, you'll have a few seconds to hook your audiences and stay. Before all that is the thumbnail that has to attract them right away. Expertly designed thumbnails can increase the likelihood of viewers choosing and clicking on your video.
9. Youtube Channel Management
Your channel on YouTube needs more than just uploading videos with titles. To maximize your video content, it should be optimized for the internal search engine. A content creation assistant can grow your channel by doing video search engine optimization and channel engagement management for you.
10. Animated Video Production
Without planning massive filming projects, you can still create informative and engaging videos. With tools like Powtoon, a content creator virtual assistant can produce animated videos to educate and entertain your audiences. You can even use it to promote new products, advertise promos, and increase brand awareness.
11. Blogging
If your brand needs written long-form content and you don't have the time, blogs can be written by a content creator virtual assistant. They can do everything from topic research, keyword research, drafting, and search engine optimization. This can help establish thought leadership for your brand, as well as drive up conversion rates. This includes both your internal and guest blogs.
12. Copywriting
Other copywriting tasks such as hashtag research and writing social media captions can also be offloaded to a content creation assistant. They can create and follow a tone and voice guide for all of your social media updates. They can also implement this if they're tasked with writing scripts for video projects.
13. Email Marketing Copy
Besides visually appealing graphics, your email marketing campaigns need well-written, compelling content that converts Writing is a form of content creation that can elevate your email marketing arm. Delegate this to a content writer virtual assistant and watch your clickthrough and conversion rate grow.
14. Web Design And Web Copy
Virtual assistants with expertise in web design can also assist in improving your website's ability to convert visitors to buyers. A content creator virtual assistant can turn your website from a simple info page to a full-fledged knowledge database. They can write compelling web copy and improve the user experience on your website.
15. Social Media And Content Strategy
Content creators are knowledgeable about effective strategies for content marketing. They can use their expertise to formulate strategies for your content to pick up traffic and help grow your business's audience and digital presence.
16. Engagement Management
As the main point person for all your published content, your content creator can also manage content engagement for all your digital media outlets. They can respond to inquiries, redirect prospects to the right pages, and build content around frequently asked questions. This task will also involve researching the right hashtags and content types that encourage engagement among your followers.
17. Scheduling And Posting On Social Media
Following the rules of engagement in social media marketing, your virtual assistant can also be assigned with scheduling posts on social media. They'll have all the necessary collateral prepared prior to posting. Scheduling tools like eClincher and Hootsuite can empower them to make sure your activity on social media never falters. This allows them to follow through with keeping your pages active to increase visibility, reach, and engagement.
18. Monitoring Content Traffic
Finally, your content creator virtual assistant can monitor and prepare reports on how well their actions affect your business goals. With analytics tools like Google Analytics and native programs on social platforms, it's easier to get information on which content works best. From there, you can collaborate on the kind of content and message you'll publish for your next campaigns.
Hiring a Content Creator Virtual Assistant
In a previous blog, we've given a guide on how to hire and train remote assistants. When you hire a content creator virtual assistant, it will be very important that you outline the tasks you need them to do. This will be your key to finding the right one who has the skill set your business needs.
If you'd like help in finding the right virtual assistant for your content marketing needs, you can get in touch with us here. We have a huge pool of talented and highly-trained virtual assistants ready to serve your business's needs.
More Articles from Virtudesk:
Meet our Most Trusted
Partners & Clients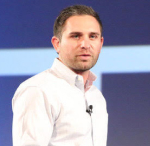 Byron Lazine
Co-Founding Chief-of-Operations at BAM (Broke Agent Media)
I've been using Virtual Assistants for years throughout all of my companies. Once we found Virtudesk the process got even easier and allowed us to scale out our hiring. Highly skilled and accountable professionals. 100% recommend!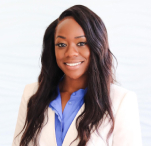 Rebecca Julianna James
Realtor / Content Creator
Before getting started with Virtudesk I had my doubts that they would find what I was looking for. I needed a very particular person to add to my team and let me tell you I am highly pleased! My virtual assistant Myril is the best! I am excited to grow my socialmedia accounts with her. Thank you Virtudesk!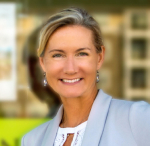 Chelsea Erickson
Realtor La Belle RE Group
I am very happy with the assistance Virtudesk is providing for my real estate business. This is a newer position for my company and we are working through the creation and efficiency.
Share via Facebook
Share via Twitter
Share via LinkedIn
Share via Pinterest
Send via E-Mail