The 3 Apps Your Growing Business Needs
Nov 4, 2021
The 3 Apps Your Growing Business Needs
Running a business is an ongoing process of finding the best ways to work. In today's digital world, this includes finding the best app solutions. There are tons of small business productivity apps and services available on the market today. There are even more business tools that help your team's value and efficiency increase on a daily basis.
In this article, we list down three services that you should consider trying after starting a business. Read along and find out why we recommend these three apps to help you get the most out of your business venture.
StudioApp Plugins
Do you engage in video production for your business? Or do you pay a video producer to create engaging and eye-catching video content? Give your business's video production a massive boost with the Studio App plugins for Adobe Premiere Pro and After Effects.
The Studio App plugin gives you access to hundreds of free presets, motion graphics, and text animations. Even on just the free plan, you already get a lot of features that can help your business come up with high-quality, professional-looking videos. This is an all-in-one app solution booster if your current content marketing strategy involves motion design and cinematography tools.
Nearly 8 out of 10 consumers proceed to purchase after seeing marketing videos of a product. Combine videos with search engine optimization and social networking, and you have a powerful marketing arm. Add this to your current app stack if you want to create really compelling videos without crunching for time.
Features:
Access To Free Assets (Transitions, Text Presets, Graphics & Effects)
Up To Two Users
Full Access To StudioApp
Exclusive Plugin
7 Day Money-Back Guarantee On All Plans (Paid)
Premium Tools (Paid)
Premium Assets (Paid)
Monthly Updates (Paid)
Customer Support (Paid)
Pricing:
Free : $0
Monthly Pro : $7.95
Yearly Pro : $65.00
Alternatives:
Motion Array
Motion Array is a stunning alternative for video content creators and motion graphics designers. The free plan already gives users access to so many assets and a 1-month trial to its premium features. This means a free membership with Motion Array can already level up content production for your business. The 30-day free trial of premium features also makes for a great option if you just want to explore your options without making commitments. The single-user plan starts at $29.99 while team plans can easily be created on their website.
Maxon Universe
Maxon's Universe plugin offers impactful transitions, motion graphics, and effects starting at $30 per month. The Maxon One complete package includes animation software and other filmmaking tools at $149 a month. If your company needs all these tools for branding, Maxon provides you with a great package that can support the best video content creators. As your company grows, you may want to explore their team pricing or the perpetual licenses.
Boris FX Sapphire
Boris FX Sapphire prides itself on its capability to let creatives produce organically impactful content. It uses another Boris FX Academy Award-winning technology called Mocha for integrated tracking and masking. If your video editor is capable of executing high-skill video production, Sapphire plugins can help them make the most out of your every great idea. Sapphire's best-valued annual plan is priced at $495, and a full license costs $1695. A 30-day free trial is also available.
YouMail
YouMail gives its users a personal automated voicemail secretary. This innovative app lets you have a sort of personal interactive voice response system, and much more, for free.
The free plan lets you set a filter on your contacts to help set up voicemail responses and triggers. You have the option to get 20 calls transcribed every month to your email, and 50 messages to be archived permanently. There's also the free call-blocking and voicemail feature, along with caller ID and custom greetings for custom contact groups. All these are accessible via mobile and desktop for free.
The best feature is probably how they turn your voicemails into a visual experience. YouMail lets you receive voicemails via email and text, allowing important ones to be easily forwarded to others. The productivity guaranteed by filtering and sorting calls easily makes it one of our small business essentials.
Features:
Free call blocking and voicemail
50 messages saved forever
20 transcriptions / month
Desktop + Mobile Apps
Voicemail
Voicemail to Email
Custom Groups & Greetings
Caller ID & CNAME
Robocall & Spam Call Protection
Social Media Integration
Pricing
Personal: Free
Personal Plus: $5.99/mo
Pro Solo: $17.99/mo
Growth: $29.99/mo
Small Business: $49.99/mo
Alternatives
Google Voice
Starting at $10 a month, Google Voice allows you to merge multiple lines into one smart number. The service comes with voicemail transcription and integration with other Google Services. It comes with free telephony or VOIP functionality as well. This makes for a great alternative if you're already on Google Workspace, and you want a service that can scale with your business.
MightyCall
MightyCall is designed for small businesses. The $49.99 is accessible to an unlimited number of users, plus five toll-free numbers. It even has a mini-CRM that helps you work smarter, along with the voice-to-text feature that is always a neat feature.
RingCentral
RingCentral's MVP (Message, Video, Phone) plan starts at $29.99 for the Essentials package. That's 20 users for business phone numbers, also with voicemail-to-text services. Their team-messaging functionality could convince you to take this option for your business. As your business grows, you can also upgrade to higher-tier plans to unlock more time-saving, productivity-enhancing features.
Masterclass
Growing a business and nurturing teams will always be an ongoing process. Masterclass levels up this experience by giving you access to lessons from world-renowned experts. These classes are prepared and facilitated by the likes of Robin Roberts, Bob Iger, and Chris Voss. Imagine having these experts on your mobile or desktop? That can take your personal and corporate growth sessions to the next level.
Masterclass gives users the experience of learning from people who are considered at the peak of their game. You get their personal take on topics relevant to your industry, practice, or passion. Every class even has downloadables prepared by the instructors themselves.
Imagine working on product development with a team that learned from the best of the best. Your managers can be trained by legendary experts on running their teams, and all your staff has a high-level understanding of their stake within your business. That's the experience Masterclass can unlock for your business.
Features:
100+ Masterclasses
New Classes Every Month
Up To 6 Devices At The Same Time (Premium)
Download For Offline Viewing (Ios) (Plus, Premium)
Downloadable Workbooks
Bonus Content
Exclusive Community & Discussion
30-Day Satisfaction Guarantee
Pricing:
Standard: $15
Plus: $20
Premium: $23
Enterprise Plan Link
Alternatives:
Udemy
Udemy is a massive open online course (MOOC) facilitation platform. A membership lets users access courses that could help them earn certifications or acquire new skills needed for their jobs. It currently has a growing database of 183,000 video courses. Udemy courses can cost you anywhere from $11.99 to $199.99 each. The team plan can help a small business with up to 20 members for $360 each, annually. Try this option if you want your team to have access to unlimited learning opportunities as they help you scale your business.
Skillshare
Skillshare is another online learning platform. They mainly cater to creative individuals, but leadership and management courses are also available. The Starter plan for businesses starts at $159 per user, annually. That's for teams of up to 19 people. You'll all get unlimited access to all classes, and other special features for self-facilitated learning. The Premium plan for individuals starts at $180 annually.
LinkedIn Learning
LinkedIn Learning helps your team acquire job-relevant skills easily. This is a great option if you want a small business app that elevates your team's learning and development progress. An annual individual subscription costs $19.99 per month. Business solutions are also available if you want to increase employee engagement and capacity. LinkedIn Learning can give your entire team access to learning material for their immediate needs, facilitated and reviewed by other users and leaders in its industry.
The 3 Apps Your Growing Business Needs
The tools listed above should help you unlock your business's potential in three different ways. Quality content creation is just as important as your time spent on spam calls and voicemails. The same goes for skill and knowledge acquisition. However, if you wear too many hats in your business, that can hinder you from enjoying all the benefits of these services and apps at work. Offloading tasks to virtual assistants can be a solution for task overflow.
A marketing virtual assistant can help you execute a high-level video content marketing plan. The same goes with executive assistants and project managers that let you focus on the high-level tasks your business needs you to do. Then imagine a team of highly-trained virtual assistants constantly learning from industry experts as your business evolves. Consider all that productivity, combined with cost savings, helping your business grow and evolve.
If you're interested in building a team of virtual assistants to scale your business, fill out this form, and one of our Consultants will get in touch with you.
More Articles From Virtudesk:
Meet our Most Trusted
Partners & Clients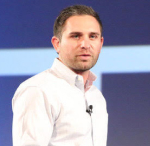 Byron Lazine
Co-Founding Chief-of-Operations at BAM (Broke Agent Media)
I've been using Virtual Assistants for years throughout all of my companies. Once we found Virtudesk the process got even easier and allowed us to scale out our hiring. Highly skilled and accountable professionals. 100% recommend!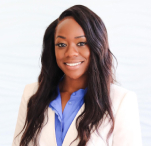 Rebecca Julianna James
Realtor / Content Creator
Before getting started with Virtudesk I had my doubts that they would find what I was looking for. I needed a very particular person to add to my team and let me tell you I am highly pleased! My virtual assistant Myril is the best! I am excited to grow my socialmedia accounts with her. Thank you Virtudesk!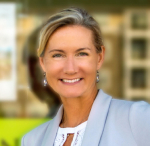 Chelsea Erickson
Realtor La Belle RE Group
I am very happy with the assistance Virtudesk is providing for my real estate business. This is a newer position for my company and we are working through the creation and efficiency.
Share via Facebook
Share via Twitter
Share via LinkedIn
Share via Pinterest
Send via E-Mail