7 Ways Virtual Assistants Introduce Cost Savings to Your Business
Jul 29, 2021
7 Ways Virtual Assistants Introduce Cost Savings to Your Business
Growing a business entails a growing list of tasks and responsibilities that owners eventually need to delegate. The cost savings from hiring a virtual assistant comes as a huge plus.
That's on top of more tasks accomplished and increased productivity for growing businesses. In this blog, we look into the key benefits that make hiring virtual assistants a cost-effective and cost-efficient option for any business.
1. Pay Only By The Hour
Like most employees, virtual assistants are paid by the hour. However, as independent contractors, virtual assistants save you from paying for fringe benefits. Payroll taxes are also covered by the VA company.
These extra costs you would otherwise be responsible for, are already included in the hourly rate of virtual assistants when you go through a VA company, like Virtudesk.
In response to the different needs of companies, Virtudesk also offers flexible Time Block services that allow clients to hire a VA for 20,40, 60, or 80-hour time blocks.
Read: Here's How Much a Full-Time Virtual Assistant Costs in 2023
2. Reduce Hiring Costs
On average, the cost per hire in the US is $4000 per new employee. Search firm fees and the entire recruitment process for every in-house hire hike up hidden fees quickly.
On top of that, research we conducted here at Virtudesk found that our clients also save about 80 hours in the recruiting and training process. Most VA providers, like Virtudesk, cover this whole process for you.
No need to post jobs on your own and have internal and external search teams work to populate your workforce. All you have to do is contact a VA service provider and see if there's an available talent who fits perfectly with your company's needs.
They will take your job description and match you with a set of virtual assistants to interview. At Virtudesk, we pair our new clients with 3-4 virtual assistant candidates that fit their business needs. After interviewing those candidates, our new clients get to decide the best fit for them.
3. Get More Stuff Done
Essentially, when you delegate your tasks, there's immediately more productivity for your business. There is even evidence that productivity increases by 13% in a work-from-home setup.
A virtual assistant frees your time up so you can focus on business matters that need your immediate attention. Imagine having a whole team of Virtual Assistants and having all of your time for revenue-generating activities or tasks that you are good at and enjoy.
You can focus on the activities that grow your business while your virtual assistants focus on repetitive and tedious tasks.
4. Go on a Vacation
As an entrepreneur, you are one of the biggest assets in your company. You're the brain behind its foundation and future.
Going on a vacation is one of the best options for you to avoid burnout and get rest. Perhaps as a business owner, going on a trip is also the best way for you to enjoy the result of your hard work, and gain inspiration to do more when you get back.
As an asset to your business, rest is an investment in your physical and mental health, making it an investment for your company. Having a virtual assistant to hold the fort down will probably cost less than your three-day vacation to Maui.
5. Slash Down Labor Costs
Before the benefits and other added costs, a full-time employee costs about $20 an hour, sometimes much more.
On the other hand, having a Virtudesk Virtual Assistant will only cost you about $9.55 an hour.
It doesn't take a mathematician to see how big of a difference the hourly rates have. Imagine the aggregate cost at a full eight-hour shift, five times a week.
6. Cut Down Overhead Costs
Aside from the huge hourly rate difference, another expense you have to consider with full-time employees is the overhead costs. Usually taken at 50% of the hourly rate, this hikes up the amount of money a full-time employee costs you.
Virtual assistants are required to have the necessary office equipment prior to getting screened. This saves you an estimate of 78% in overhead costs you would usually have to provide for a full-time employee.
7. Save As Much as $60,000 on Operational Cost Per Year
You can expect to save as much as $60,000 on operational costs per year by hiring a virtual assistant.
For a fraction of the cost, you get the same level of skills and competency as with an in-house employee. This is all without sacrificing the quality of life your virtual assistant experiences.
With most VAs coming from the Philippines, the above-minimum-wage effective rate combined with the WFH opportunity actually makes way for a better standard of living. Plus, as mentioned before, you don't have to pay for overhead like office rent and supplies.
Truly, this is a win-win situation for both you, a business owner and your virtual assistant.
Cost Savings With Virtual Assistants
Hiring a Virtual Assistant can give your growing business the necessary push and support that it needs. The savings can further provide your business a boost that you would otherwise look for through other channels.
We've summed up the cost savings in the given infographic so you can see the annual savings hiring one Virtual assistant makes. Imagine having a team of Virtual Assistants for your company!
Check out this blog to find out which Virtual Assistant services your company needs. If you have plans to scale your business with the help of virtual assistants, fill out this form and someone from our team of consultants will get in touch with you.
More Articles From Virtudesk:
Meet our Most Trusted
Partners & Clients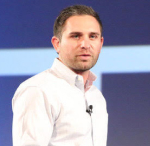 Byron Lazine
Co-Founding Chief-of-Operations at BAM (Broke Agent Media)
I've been using Virtual Assistants for years throughout all of my companies. Once we found Virtudesk the process got even easier and allowed us to scale out our hiring. Highly skilled and accountable professionals. 100% recommend!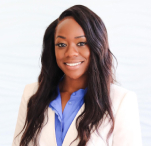 Rebecca Julianna James
Realtor / Content Creator
Before getting started with Virtudesk I had my doubts that they would find what I was looking for. I needed a very particular person to add to my team and let me tell you I am highly pleased! My virtual assistant Myril is the best! I am excited to grow my socialmedia accounts with her. Thank you Virtudesk!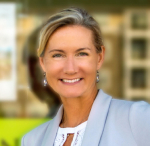 Chelsea Erickson
Realtor La Belle RE Group
I am very happy with the assistance Virtudesk is providing for my real estate business. This is a newer position for my company and we are working through the creation and efficiency.
Share via Facebook
Share via Twitter
Share via LinkedIn
Share via Pinterest
Send via E-Mail