Want Value? Here's How Much a Full-Time Virtual Assistant Costs in 2023
Feb 23, 2023
Want Value? Here's How Much a Full-Time Virtual Assistant Costs in 2023
As a business owner, achieving economies of scale is a goal that can simply look like an increase in output without massive capital expenditures. One prime example of this is when business owners double or triple their revenue after adding one virtual assistant to their team.
If you've been considering outsourcing your tasks to virtual assistants, understanding the factors that affect their cost will also help you envision the full benefit.
Read along to find answers to some common questions about the cost of virtual assistants and more.
What do virtual assistants do?
Working remotely from a team office, virtual assistants are known for providing administrative services for their clients. Over the past few years, their services have evolved to provide specialized support for teams and business owners.
Today, there are virtual assistants offering their skills in marketing, content creation, sales prospecting, lead generation, online business management, and so much more. Virtudesk even offers virtual assistant services for real estate, bookkeeping, and human resources among others.
Are virtual assistants from offshore locations available on a full-time or part-time basis?
Offshore virtual assistants may offer to work in a full-time or part-time capacity. There are contractors you can hire on a per-project basis. At Virtudesk, you also have the option to hire Time-Block virtual assistants, perfect for short-term projects and getting a feel of what it's like to work with VAs.
How do virtual assistants work?
Virtual assistants typically manage work with project management software like Clickup, Trello, and Asana. These tools allow them to collaborate with clients on most projects from anywhere in the world.
Based on their specialization, they will also have specific knowledge and a level of mastery in industry standard tools. Real estate virtual assistants from Virtudesk, for example, already have knowledge of using real estate CRMs and lead generation software.
Why hire a virtual assistant
One of the top reasons for hiring virtual assistants is to save time. With it being a scarce resource for everyone, getting to delegate tasks to virtual assistants for a small cost brings immeasurable savings to businesses.
Following that is the cost-efficiency of being able to outsource to locations where wages are lower. Labor arbitrage from outsourcing allows even Fortune 500 companies to save on resources and reallocate them to maximize growth opportunities.
How much do virtual assistants charge?
Outsourcing to virtual assistants can cost you anywhere from $1 to over $90 per hour. Multiple factors including location and specialization will affect how much you will be paying.
So how much does a virtual assistant really cost? It depends. Administrative virtual assistants, for example, will take over paperwork reconciliation and provide virtual office support for about $2 - $19.
How does the pricing of virtual assistants vary from country to country?
The average cost of a virtual assistant in the US is $23.71. On Upwork, virtual assistants charge between $15 to $25 per hour to provide specialized services.
Narrowing your search by country will show you lower rates in countries like India and the Philippines ($2 - 12 per hour).
Can I negotiate the hourly rate with offshore virtual assistant providers?
Negotiation of rates is a common part of the hiring process when you work with freelance virtual assistants.
Virtual assistant agencies may or may not allow you to negotiate their rates for individual hires. You may find it easier to negotiate when hiring a team of virtual assistants from one VA agency.
How do currency exchange rates affect the cost of hiring an offshore virtual assistant?
Whether currency exchange rates will affect your costs depends on the currency you've agreed to transact in. For convenience, you may want to consider paying a recurring flat fee in your currency.
Virtual Assistants versus In-house Employees
You may have virtual assistants answer your demand for a helping hand instead of in-house employees.
Today, some hybrid teams are also formed with both VAs and local hires. Forming a hybrid team will eliminate tasks off your to-do list, especially if a lot of them also require being done in person.
For some entrepreneurs, however, simply outsourcing all other tasks to a virtual team is enough to start scaling their business.
What are the cost benefits of hiring a virtual assistant compared to a local hire?
Among the top cost benefits you can experience from hiring VAs are lower labor costs and eliminating overhead costs and benefits costs.
You may also see a decrease in training costs if you know how to find VAs who already have the skills you specifically need. These benefits are all on top of the increased flexibility you get from getting a new member of your team.
Check out this cost comparison chart between virtual assistants and in-house employees to get an idea of the major cost benefit of hiring VAs.
Can virtual assistants from offshore locations provide the same level of quality as local hires?
Yes, they can. Working with a virtual assistant provider who pre-screens VAs and has a quality assurance process in place will help you secure this faster.
With freelancers, you may not immediately find someone who can agree with your requirements in terms of time availability, skills mastery, and equipment.
How can I ensure that I'm getting the best value for my money when hiring an offshore virtual assistant?
A consistent habit of setting expectations is key to getting the best value for money when working with virtual assistants. Knowing what tasks you want to outsource will help you find the right price point for the VA that you need.
Similarly, this will help you come up with a budget that includes the tools you and your virtual assistant will need to communicate, collaborate, and achieve your goals.
As you hire your VA, setting expectations on a regular basis will also help you determine if your needs are being met and if they are already going above and beyond what you expect of them.
How to find a virtual assistant
You may choose to find a virtual assistant through job sites like LinkedIn or Upwork. Here, they'll respond to your needs and you may have to go through multiple applications, interviews, negotiations, and deliberations.
You can also sign up with a virtual assistant company to cut down on the many hours it actually takes to find the right VA.
Check out this onboarding guide to learn more about the entire process of finding, hiring, and onboarding a virtual assistant.
Where to find a virtual assistant
Freelance virtual assistants can be found on job sites like Fiverr and Upwork. If you're looking for managed virtual assistant services, you may fill out this form so a consultant from Virtudesk can get in touch with you about your business's needs.
More Articles From Virtudesk:
Meet our Most Trusted
Partners & Clients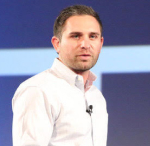 Byron Lazine
Co-Founding Chief-of-Operations at BAM (Broke Agent Media)
I've been using Virtual Assistants for years throughout all of my companies. Once we found Virtudesk the process got even easier and allowed us to scale out our hiring. Highly skilled and accountable professionals. 100% recommend!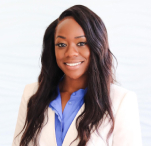 Rebecca Julianna James
Realtor / Content Creator
Before getting started with Virtudesk I had my doubts that they would find what I was looking for. I needed a very particular person to add to my team and let me tell you I am highly pleased! My virtual assistant Myril is the best! I am excited to grow my socialmedia accounts with her. Thank you Virtudesk!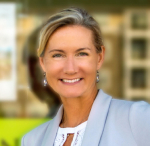 Chelsea Erickson
Realtor La Belle RE Group
I am very happy with the assistance Virtudesk is providing for my real estate business. This is a newer position for my company and we are working through the creation and efficiency.
Share via Facebook
Share via Twitter
Share via LinkedIn
Share via Pinterest
Send via E-Mail