8 Key Benefits of a Virtual Assistant in Your Growing Company
May 6, 2021
8 Key Benefits of a Virtual Assistant in Your Growing Company
Over the last few years, it's no secret that the virtual assistant industry continues to grow significantly. Successful entrepreneurs effectively hire virtual assistants across the globe to help optimize their resources and streamline their processes.
However, a lot of business owners are still wondering what are the key benefits of hiring a virtual assistant.
Well, it's no secret that as your business starts to grow, you will face a lot of workloads that you can't handle. That's why outsourcing some of your tasks to a highly trained virtual assistant can free up your schedule.
What is a Virtual Assistant?
If you're a business owner, it's probably not your first time hearing the word: virtual assistant. You may have talked to different companies offering the service. While the term is quite familiar to you, it's important to know what a virtual assistant is before even understanding how a virtual assistant can help grow your business.
A virtual assistant is a skilled individual who provides a range of services to businesses or entrepreneurs from a remote location. They're far from traditional in-office employees, but just as efficient in getting the job done.
They can access all the necessary tools and data to do the job virtually. Most virtual assistants can help you streamline your business operations by offering services, like:
The Benefits of Hiring a Virtual Assistant
Now, the big question is: what are the top reasons to hire a virtual assistant for your business? Let's take a deep dive into the benefits you can reap from having a virtual assistant to support your growing company.
1. Lower Operating Costs
It's undeniable that hiring a full-time and in-office employee can be quite expensive, considering that a virtual assistant can also effectively perform the role of your employee.
You won't have to pay for overhead expenses, such as internet connection, laptop, or other office space-related expenses, because they are responsible for providing that equipment before they start the job. Plus, you won't have to pay for an office building or other office equipment.
2. Lower Training Costs
You can also save on the expenses of training a new employee. Think about it. Instead of hiring a first-time employee, you can outsource the work to someone who's highly trained to perform and work in a specific role.
When you hire from a VA company, especially one like Virtudesk, which assumes the cost of training, you are essentially responsible for less training, because the virtual assistant you hire has already gone through a training program through the VA company.
At Virtudesk, we give full-time training programs for 1-2 weeks depending on the role they are hired for.
3. Lower Salary Costs
There are also lower salary costs, because virtual assistants only charge you for the tasks or hours necessary to complete the job, just like contractors do. Additionally, their hourly wage will be lower than hiring someone in the States.
Many virtual assistants can be outsourced from the Philippines, South America, India, and other countries around the world. With their lower cost of living, you can pay a lower wage for the same amount and type of work.
Many business owners who we have worked with have saved roughly $60k a year by hiring a virtual assistant vs. an in-house employee.
4. Boost Efficiency and Improve Productivity
Do you ever feel like you're always pressed for time? Wondering whether you can free up your schedule to focus on your business? With a virtual assistant, you can start dealing with your business's core competencies and delegate tasks that are repetitive or mundane, including: 
Sending emails and newsletters

Handling customer queries

Company research

Calendar management

Data entry
As you outsource these tasks, you can spend more time doing things that matter most to your business. Thus, you will end up being much more productive and efficient, because you can focus on activities that you naturally excel at. You will be able to focus on revenue-generating activities.

Plus, virtual assistants tend to be more productive, because of their work-from-home environment. According to a study by Great Place to Work, companies reported that employees experienced increased productivity when they worked from home - a study that included over 800,000 participants.
5. Scale Up Your Business Quickly
Virtual assistants can also help you grow your business operations faster than you can ever imagine. This is due to their work flexibility and higher cost savings. Imagine hiring one in-house employee for $60k a year.
Due to that expense alone, you may not be able to hire a second team member until a year out. However, with the virtual assistant model, you could hire 2-3 team members in the same amount of time - allowing you to delegate more and take on more projects as a business.
6. Work with Greater Flexibility
Additionally, you can hire virtual assistant talent on a project-by-project basis. Especially with Virtudesk, you can hire a virtual assistant for 20, 40, 60, and 80-hour time blocks.
If you are experiencing a heightened level of tasks in a given period, you can hire extra help on a short-term basis, without having to break the bank or bring on an additional person full-time. This can help your business adapt to the year's changing demands.
7. Offer Round-the-Clock Service
Most businesses require 24/7 customer support. If you want to have excellent customer service, you need to ensure that all your customer's concerns are addressed properly and promptly.
Since virtual assistants work remotely, you can find one that can help with your concerns day in and day out. Due to the high flexibility of their schedules, you can choose pretty much any time block you would want them available for your business.
Let's say you take calls for your business from 9-5 Monday through Friday. However, what if you want the evenings or weekends to yourself? Then hiring a virtual assistant to cover those times can prove paramount to addressing all of your customers' or leads' concerns.
8. Give You More Time to Strategize
Sometimes, business owners get easily caught up in their busy schedules. They start their day, complete the necessary tasks, rinse, and repeat. That's why instead of scaling up their businesses, they just focus on getting by and accomplishing all the tasks at hand.
This ultimately prevents many business owners from growing and makes them stay small. How can you think of new projects to take on when you are at full mental capacity and continuously swamped with work?
Rather than wasting time and resources on finishing the business' day-to-day operation, you can focus on thinking about strategies that can help leverage your business in the long run. This way, you can truly create a vision and a goal to guide your company to long-term success.
Indeed, there are a lot of benefits of having a virtual assistant in a growing company. Virtual assistants are among your keys to unlocking endless business opportunities.
If you are interested in learning more about working with a virtual assistant, or you want to learn how to hire and train a virtual assistant, then simply fill out this form, and one of our Consultants will reach out to you.
More Articles From Virtudesk:
Meet our Most Trusted
Partners & Clients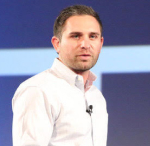 Byron Lazine
Co-Founding Chief-of-Operations at BAM (Broke Agent Media)
I've been using Virtual Assistants for years throughout all of my companies. Once we found Virtudesk the process got even easier and allowed us to scale out our hiring. Highly skilled and accountable professionals. 100% recommend!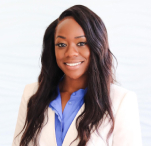 Rebecca Julianna James
Realtor / Content Creator
Before getting started with Virtudesk I had my doubts that they would find what I was looking for. I needed a very particular person to add to my team and let me tell you I am highly pleased! My virtual assistant Myril is the best! I am excited to grow my socialmedia accounts with her. Thank you Virtudesk!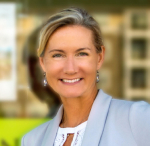 Chelsea Erickson
Realtor La Belle RE Group
I am very happy with the assistance Virtudesk is providing for my real estate business. This is a newer position for my company and we are working through the creation and efficiency.
Share via Facebook
Share via Twitter
Share via LinkedIn
Share via Pinterest
Send via E-Mail