Hiring Your First Admin Assistant
Aug 21, 2021
Hiring Your First Admin Assistant
As your business grows, so do the number of tasks it takes to successfully maintain that momentum. When appointments and calls start increasing along with meetings and minor filing tasks, an admin assistant can come in and save the day.
When even your managers are taking too much time with administrative work instead of executing plans and acting on resolutions from meetings, it makes sense to delegate these to an admin assistant.
Read this article to help you on your journey to hiring your first admin assistant.
The Admin Assistant
First off, what is an admin assistant and what can this person do for your business?
Administrative assistants are professionals who take on the responsibility of managing routine work that lets everyone else focus on their core tasks.
The main benefit of having admin assistants is that it lets business owners and everyone on their team have more time for their executive duties.
Administrative assistants are known for taking over email management, database and processes management, email marketing, and social media marketing. They also perform administrative duties like scheduling appointments and executive trips, preparing presentations, and taking phone calls.
Outsourcing this function has become the new normal for the cost savings on top of the added productivity. Virtual assistants who perform administrative tasks have recently become the key to the success and growth of a lot of businesses.
Having a virtual admin assistant means having someone take over the small tasks so you and your team can focus on the big tasks your business needs you to do.
Tools For Managing Virtual Assistants
If you're wondering what working with a virtual administrative assistant looks like, here are some common tools businesses use to let you get a feel of this role's daily tasks.
Skype
This communication tool allows you and your team to stay connected with your virtual assistant at all times. Send messages and go on calls any time during working hours if you need assistance.
Skype lets businesses do this for free, making it a popular choice for smart and cost-effective entrepreneurs.
Zoom
Zoom is a video conferencing tool your team can use to have virtual meetings without having to go to the office. The pandemic has made this platform very popular for its free video conferencing functionality.
Use this to have your entire team and your remote admin assistant on team meetings.
ClickUp
ClickUp is a very powerful productivity tool that lets you and your team plot tasks and track their progress.
It has so much functionality that can be maximized with an admin assistant who takes the time to organize everyone's task, making sure everyone is on the same page just by checking their task details.
This is also great if you choose to work with a social media virtual assistant.
Google Drive
Google Drive is a free online storage service provided by Google. This lets your business have its files saved and organized in one place. It also has app integrations that allow your staff to collaborate on files simultaneously.
Your admin assistant can make sure everything is in the right place and all the important files are accessible to everyone in your team.
Dropbox
Dropbox is also another option if your team needs an online storage solution. Have all your important documents and files organized in one place by your virtual assistant.
This provides your entire team with easy access to any reference material or transaction document they need at any time.
Calendly
Calendly is a scheduling solution used by professionals everywhere for setting appointments and meetings.
Have an assistant to attend to your schedule so that nothing gets mixed up and you won't get hassled with finding the time for important tasks during your day.
Spend more time doing rather than planning and scheduling with your assistant and Calendly.
Google Calendar
Google Calendar is also a powerful planning tool you can use to track all your past, present, and future tasks and meetings. For someone as busy as a CEO, it definitely takes time to plot out all the tasks you need to do.
An admin assistant attending to your schedule lets you stay on top of everything without missing important tasks and meetings.
How To Hire A Virtual Assistant
Here are the important steps you need to take when hiring a virtual assistant. These will help you find the right person who has the right set of skills your company needs.
Document the Tasks You Want to Outsource
When you list all the tasks you can and want to outsource, you also find out the skills you're looking for in a virtual assistant. This process will also help you determine the tasks you should delegate instead of doing it yourself. Take the time to carefully consider which of your tasks you can and should let go of. This will let you become a more focused and efficient entrepreneur along the way.
Create a Job Description
From the list of responsibilities you've created, form a job description for the virtual assistant you need. Find out what core strengths and skills you're looking for. Be as clear and specific as possible so that only the right people can respond to your needs.
Post Your Ad Online
Post your job ad on your social channels, your website, and on job search sites like LinkedIn, Fiverr, OnlineJobs PH, and Upwork. You may also post it on Facebook groups for virtual assistants. Your task here is to get it noticed by as many candidates as possible. You can also get in touch with a provider of virtual assistant services like Virtudesk to cut down the time it takes to wait for applications. We can help with screening qualified professionals so you don't have to go through so many applications.
Interview Your Top Candidates
Finally, interview your top candidates. Spend some time to get to know them and find which one fits your demand best. Learn about their skill levels by asking appropriate questions, and find out which one you get along with the best. They'll probably be the best with your overall company culture as well.
How to Train an Admin Assistant
As this is your first admin assistant hire, you may be worried about the training process. To help you with that, we've come up with a list of the essential training you need to provide to your assistant. Include other training specific to your business and your admin assistant should be ready to help you with almost any task you expect them to.
Record an Instructive Audio or Video
You may record an instructional video or audio prior to onboarding a virtual assistant. This saves you time instead of conducting the entire training during working hours. You may also find instructional material on the internet and send it their way for self-facilitated training. This way you'll only need to set a shorter time to get updates on their training progress and answer what questions they may have. The materials can also become their reference in the future as they work for you.
Create Checklists with Detailed Daily Tasks
Create a checklist of the jobs that your assistant needs to complete on a regular basis. Refer to your task list and job description, then create a task list with all the necessary details you weren't able to disclose before. Write down the goals, processes, and any necessary details to ensure every task is completed thoroughly.
Multiple Listing Service Training
If you're in the real estate industry, train your virtual assistant to use the multiple listing service (MLS) your company is using. This lets them increase your productivity by having someone ready and available to assist your team at any time.
Transaction Assistance Training
Train your virtual assistant on the tasks of a transaction coordinator. This will empower your virtual assistant to provide assistance to agents processing transactions. Let them know the process by heart so that any team member who needs assistance in finding the correct document or following protocol can be answered quickly.
CRM Training
Probably the most important thing to do is to train your admin assistant on the customer relationship management platform(s) you use in your business. This is where they'll be able to help you a lot by making sure everything is organized and done at the correct pace. To do all that, they'll need to understand how your team uses your CRM. They'll then be able to follow up with everyone on their tasks and maybe even introduce you to a better way of organizing your tasks so everyone is on top of everything.
Security Protocol Training
Another important matter is that you let your virtual assistant know about the right way to handle all the information they come across in their job. Remind them that there will be sensitive information and that it will all have to be handled properly. Instruct them on the systems you have in place so they can also implement it in their workflow and help everyone follow that as well.
Hiring Your First Admin Assistant
Finding out that you may need the help of an admin assistant is a great discovery for your business.
This means you'll have someone take on tasks that hinder the rest of your team from accomplishing their executive duties. This also means, however, that there's already a lot going on.
Virtudesk helps business owners like you find a highly trained virtual assistant faster, cutting down the time it takes you to hire and train the right person.
If you're interested in growing your business with the help of virtual assistants, fill out this form and someone from our team of consultants will get in touch with you.
More Articles From Virtudesk:
Meet our Most Trusted
Partners & Clients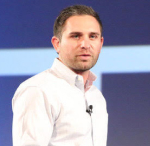 Byron Lazine
Co-Founding Chief-of-Operations at BAM (Broke Agent Media)
I've been using Virtual Assistants for years throughout all of my companies. Once we found Virtudesk the process got even easier and allowed us to scale out our hiring. Highly skilled and accountable professionals. 100% recommend!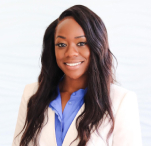 Rebecca Julianna James
Realtor / Content Creator
Before getting started with Virtudesk I had my doubts that they would find what I was looking for. I needed a very particular person to add to my team and let me tell you I am highly pleased! My virtual assistant Myril is the best! I am excited to grow my socialmedia accounts with her. Thank you Virtudesk!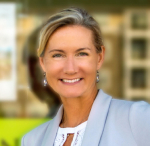 Chelsea Erickson
Realtor La Belle RE Group
I am very happy with the assistance Virtudesk is providing for my real estate business. This is a newer position for my company and we are working through the creation and efficiency.
Share via Facebook
Share via Twitter
Share via LinkedIn
Share via Pinterest
Send via E-Mail