What is a Virtual Real Estate Transaction Coordinator? [Plus Tasks To Delegate]
Sep 28, 2021
What is a Virtual Real Estate Transaction Coordinator? [Plus Tasks To Delegate]
Hiring a virtual real estate transaction coordinator is a smart move when more clients start to come to you. Outsourcing lets you and your real estate team address the build-up of tasks through delegation. This means your time can be used instead to keep the momentum going on your company's growth.
Let's go over what transaction coordinators do to help real estate businesses scale.
What is a Transaction Coordinator?
A transaction coordinator is a real estate professional who makes sure transactions move along smoothly. They do this by assisting agents through every step of the transaction, checking deadlines, preparing and finishing paperwork, among other things. They take over the tedious tasks for you from contract to close.
It takes an average of 13-16 hours to get all the administrative work done involving a real estate transaction. Having a transaction coordinator means you get to have all that time back. You can instead put it into meeting clients, making demos, hosting open houses, and doing other revenue-generating activities.
5 Tasks to Delegate to a Real Estate Transaction Coordinator
To help you start a list of the tasks you want to delegate, here are some core functionalities real estate transaction coordinators are known to provide.
1. Contract-to-Close Administration
The main responsibility of a transaction coordinator is to make sure all parties are on the same page. As the coordinator, they will oversee all aspects of the transaction for both buyer & seller from contract to close This includes coordinating escrow, mortgage, and appraisal processes.
They are also responsible for regularly updating and maintaining communication with every party involved in the transaction. An important aspect of this role is to keep everyone in the loop on the status of the transaction, especially the buyers.
2. Quality Control
Buying a property takes a lot of preparation for any of the parties involved. It's a delicate process where it's in everyone's best interest to stay protected no matter what happens. This is why quality control at every step of the way ensures that nothing bad happens, and if they do, it is immediately resolved.
The transaction coordinator's job is to make sure everyone and everything are compliant with the local real estate regulations. They will check every document before forwarding it to the right person, making sure it only keeps the transaction moving smoothly.
3. Post-Close Follow-Ups
After closing, it is also the transaction coordinator's responsibility to schedule follow-up calls to the client. This is usually done in 30, 90, 120-day gaps from the date of closing. The client may need further assistance in finding recommendations for home improvement service providers.
Apart from the after-sales effort, there can also be an opportunity for your brokerage to ask the client for referrals. This is a great way to increase your business opportunity with one client.
4. Data Management
As the transaction moves along, a real estate transaction coordinator takes care of all the data involved per transaction. They will be in charge of making sure that all information is updated and handled properly in the client database system.
This includes the organization of such and finishing it in a timely manner whenever there is progress in the transaction. Especially because sensitive information will be included in the process, it's important to handle it all appropriately and securely.
5. Schedule Management
An important job for transaction coordinators is managing the schedule of the transaction. They are the ones to handle the calendar for every transaction, ensuring that every step is accomplished on or before the deadline. This includes scheduling inspections, moving, meetings, and other important matters for the smooth flow of the transaction.
They'll also track the deadlines and send regular reminders to all parties involved when needed. During a transaction, one or more parties may set a deadline for their involvement in the process. This is why it's largely helpful to have someone attend to the schedule and make sure that it is always moving forward.
Task Checklist
Gather, manage and review documents in a timely manner
Coordinate with Offer's Coordinator, Buyer's Agent, Escrow Officer, Asset Manager, and Lender
Meticulously monitor the timeline for all properties
Follow up on the receipt of the Preliminary Report and make sure the details are correct
Contact lender for Appraisal Oder Information
Request a copy of Inspection Contingency Release
Request a copy of the Inspections Reports and Termite Inspection Reports
Request from Lender or Buyer's Agent a copy of the Loan Commitment/Approval Letter
Confirm all Loan Documents are received by the escrow officer
Request a copy of the Sellers Estimated HUD from Escrow and review for Commission and Utilities
Verify with Escrow that funding conditions were received and that the loan is set on record
Confirm recording of the property from Escrow
10 Essential Transaction Coordinator Tools
With the right tools, any transaction coordinator can work much more efficiently. Here are a few examples of tools that can help your virtual real estate transaction coordinator work better.
1. Open to Close
Open to Close is a transaction management tool that cuts down task time by 70%-80% for users. This app includes integrations to lead management systems and automation for faster transaction coordination work.
This is a streamlined platform that also allows collaboration with external entities like buyers, sellers, and consultants. Its many features allow transaction coordinators to do all the work in just one app.
2. Brokermint

Brokermint is another all-in-one real estate transaction management platform. It has a simple design that is easy to use. It tracks everything you do for a transaction and even collates everything in detail as you archive a finished transaction.
Brokermint has a smart sales funnel view that lets you have an overview of your entire business's funnel sales situation. Custom reports and checklist templates also help in keeping transactions organized and well-executed.

3. Qualia

Qualia is a smart title-enclosing software. Here, users create accounts to track a transaction. It has an in-built messaging functionality for securely sending and receiving documents.
The dashboard also has a progress bar that sums up your journey to closing, apart from the milestones tracker.
Qualia provides an engaging platform and is perfect for users who want to be very involved with the closing process. Additional features include fraud detection and automation of various activities involved with closing a transaction.
4. Dotloop

Dotloop is a transaction management platform that helps automate compliance. It's practically an online workspace for everyone involved in a transaction.
Features and integrations allow users to be connected to everything they will need for a transaction. There's even an e-signature functionality to make sure you can do everything you need to do in just this one platform.
5. iBroker

iBroker is another smart tool for transaction management. It simplifies the work by having an intuitive design that is powerful, but easy to follow.
It automates calculations, listing records, and much more, allowing seamless coordination for its users. iBroker is also great for agent teams as it has a feature that calculates team fees.
6. DocuSign

DocuSign is an agreement cloud that goes beyond providing e-signature capturing. It also has a collection of apps for handling, securing, and automating agreements.
This can take your transactions to a new level of speed with real-time responses as soon as a document is signed.
7. Zoom

Zoom is a video conferencing tool for when meetings are necessary between two or more people involved in a transaction.
This can be a great tool for preliminary meetings before everything is migrated into your transaction management system. If your current system doesn't support video conferencing, you also keep using Zoom.
8. Google Drive

Google Drive is a file storage and sharing service that is useful throughout their entire career and your entire organization. This can be used to archive past documents, create a reference library, and even store current documents in use.
9. Canva

Canva is an online creative studio that can be used to create invites, publication material, or after-sales follow-up cards.
You can use this to make your entire process more attractive and pleasing for your customers, brokers, and anyone receiving documents for a transaction. This can also be used to improve your collaterals as you market your listings.
10. ClickUp

ClickUp is a project management tool where other parties can collaborate on a transaction's progress, or at least view the progress as a calendar.
This is a great and free alternative to buying transaction management software. You can also customize and automate processes here so it functions as a highly personalized transaction management tool.
4 Benefits of Hiring a Transaction Coordinator
A lot of real estate agents and business owners get help from transaction coordinators. That's because there are so many reasons that you should, too. Here are some benefits you can expect, to help you decide on taking the path to success with a transaction coordinator.
1. Ensure Quality Processing
The transaction coordinator's job is to ensure all files pertaining to a transaction are accurate and correct. They won't be busy meeting with clients, networking, or prospecting.
Having someone focused on perfecting every aspect of a transaction's documentation means you are less likely to use your errors and omissions insurance. Lawsuits from faulty documentation can easily be avoided by having a well-trained transaction coordinator.
2. Lower Costs
Transaction coordinators typically charge per deal. The average cost is around $400 dollars per transaction. That's a small fraction of commission compared to the huge chunk of paperwork they get done.
Virtual transaction coordinators, on the other hand, are like employees for your real estate business. They'll charge by the hour and work as you do. Virtudesk transaction coordinators charge $11 per hour, on a 40-hr/wk basis.
If hourly rates are better for your business and the volume of transactions, you can get in touch with us through this form.
3. Added Productivity
Getting a transaction coordinator to take care of your paperwork means that the entire job isn't yours to do anymore. Whatever it is you're doing for your business, someone is still making sure that transactions are moving along accordingly.
You're essentially scaling your business by delegating transaction processing to another person. Meanwhile, you can focus on other high-level tasks for your business.
4. Save Time
It takes an average of 13-16 hours to get all the administrative work done involving a real estate transaction. Having a transaction coordinator means you get to have all that time back.
You can instead put it into meeting clients, making demos, hosting open houses, and doing other revenue-generating activities. You can also have more personal downtime with your loved ones or hobbies you've always wanted to get back to.
Outsourcing with Virtudesk
Virtudesk virtual assistants are highly trained professionals. Outsourcing with us means you get a virtual real estate transaction coordinator who does the job of an in-house hire at a lower rate. This is a practice even INC 5000 businesses implement in their businesses.
Experience an increase in productivity, efficiency, and cost savings for your business with a virtual assistant. We also offer real estate virtual assistant services like prospecting, social media, and administrative services.
Interested? Fill out this form, and one of our consultants will reach out to you about finding the right transaction coordinator for your business.
More Articles From Virtudesk:
Meet our Most Trusted
Partners & Clients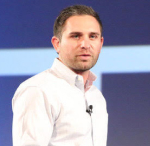 Byron Lazine
Co-Founding Chief-of-Operations at BAM (Broke Agent Media)
I've been using Virtual Assistants for years throughout all of my companies. Once we found Virtudesk the process got even easier and allowed us to scale out our hiring. Highly skilled and accountable professionals. 100% recommend!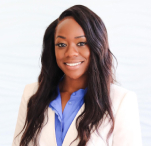 Rebecca Julianna James
Realtor / Content Creator
Before getting started with Virtudesk I had my doubts that they would find what I was looking for. I needed a very particular person to add to my team and let me tell you I am highly pleased! My virtual assistant Myril is the best! I am excited to grow my socialmedia accounts with her. Thank you Virtudesk!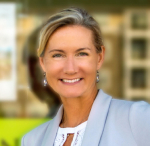 Chelsea Erickson
Realtor La Belle RE Group
I am very happy with the assistance Virtudesk is providing for my real estate business. This is a newer position for my company and we are working through the creation and efficiency.
Share via Facebook
Share via Twitter
Share via LinkedIn
Share via Pinterest
Send via E-Mail