18 Tasks To Delegate to Prospecting Virtual Assistants and Inside Sales Agents
Feb 11, 2022
18 Tasks To Delegate to Prospecting Virtual Assistants and Inside Sales Agents
If you already know what to prepare before hiring your first inside sales virtual assistant, it's time to build on the list of tasks you're going to delegate.
Here are a few key responsibilities you can delegate to a prospecting virtual assistant to help the rest of your sales team work more efficiently.
Tasks of a Prospecting Virtual Assistant
A prospecting virtual assistant is an inside sales specialist who takes on the task of remotely finding prospects to introduce into the sales pipeline.
Their responsibilities may expand or decrease depending on the nature of your business or the size of your teams. They may just be responsible for finding new leads, or you may expand their responsibilities to include nurturing and closing leads.
Here are some key tasks you can delegate to your prospecting virtual assistant.
1. Find New Opportunities
One of the prospecting virtual assistant's main responsibilities is to find new business opportunities for the business and its sales agents.
This task can include finding useful industry directories, trade shows, and other opportunities that can provide the business with a fresh new list of prospective customers.
This can also mean coming up with a list of previous customers who can be a reliable source of referrals.
2. Research Potential Customers and Market Segments
Another aspect of expanding a business's clientele is researching potential buyer groups and market segments.
This does not only include finding demographic information but deeper, more insightful factors like psychographics and market trends.
Analyzing the competitors' customers and how to convert them can also be part of this task.
Your prospecting virtual assistant will also be the one responsible for gathering useful data on your prospects that could, later on, be used in building relationships with them.
3. Reach Out to Prospects
Reaching out to prospects can also be delegated to a prospecting virtual assistant so that sales executives can focus on closing deals and entertaining hot leads.
This responsibility can include cold calling prospects, emailing, or texting a list of prospects in hopes of setting up a meeting with them.
This process may also involve some data gathering to assess a prospect's level of interest, which helps in the lead qualification process.
4. Build Relationships and Nurture Leads
With the task of connecting with prospects, it's also your prospecting virtual assistant's task to build relationships with the leads they talk to.
This involves the skill of being a people person as they have to come off cordial while pitching your business to prospects.
Through conducting follow-up calls with existing leads, prospecting virtual assistants are also able to contribute to the nurturing of your leads.
5. Book Appointments
Performing some calendar management is also necessary when your prospecting virtual assistant books appointments for sales representatives in your team.
This means your virtual professional needs to make sure that your reps are able to work on their other tasks and have enough time to entertain personal and virtual meetings with their leads.
Their calendar management skills will make sure all leads will be accommodated and your business will be able to handle all incoming sales opportunities.
6. Follow Up With Leads
Prospecting virtual assistants can also help in progressing the sales process for customers by performing follow-up calls.
They can ask for updates, confirm bookings, share reminders, and provide other information pertinent to the client's status in the sales process.
Great follow-up calls help reps and leads save time and help prospecting agents in keeping their lead database updated at all times.
7. Negotiate Terms of Purchase
If it's in the nature of your business, your prospecting virtual assistant can also be the one to negotiate terms with your customers.
This part of their responsibility can be executed as they touch base with leads or whenever they conduct follow-up calls.
As the person also responsible for building relationships with customers, prospecting virtual assistants can very well provide great terms for both you and your business.
8. Collaborate With Sales and Marketing Executives
To execute their day-to-day tasks well, prospecting virtual assistants will also need to collaborate with sales and marketing executives.
This will involve building your lead processing system when transferring marketing qualified leads to sales reps and providing them with the information they need from the database.
Other tasks will also be part of this mix, meaning your prospecting VA will also provide some level of sales admin support to both your sales and marketing teams.
9. Develop Call Scripts
As part of your sales team, your prospecting virtual assistant will also be a great contributor to the development of your call scripts.
Whether it's for sales, cold-calling, or just follow-ups, they can provide a great amount of insight on how to talk to your prospects and leads the right way.
Their skill in talking to people and driving conversations can also be shared with the rest of your team, allowing a cohesive experience for your customers even when they get transferred to other people in your team.
If you hire a prospecting virtual assistant at Virtudesk, we also provide a library of scripts for your virtual assistant to use.
10. Prepare Presentations for Customers
Prospecting virtual assistants can also be in charge of preparing presentations for customers. Depending on the nature of your business, this can be a fully scripted presentation, a pre-produced video, or a simple slideshow your reps can use during consultations.
11. Offer Virtual Demos
Prospecting virtual assistants can also be trained to conduct virtual or digital demonstrations of your products or services.
As they're the ones who usually make the first contact with prospects, operations virtual assistants should also be equipped with the material and knowledge to conduct virtual demo calls.
This can help in nurturing prospects into leads by educating them early on about the value that your business is offering.
12. Manage Daily Incoming Leads
Your prospecting virtual assistant can also be trained to handle and manage incoming leads. By delegating this to a virtual assistant, your sales representatives can instead focus their energy on handling leads who are much closer to purchasing.
Delegate this to your VA by having them handle incoming phone calls and inquiries from your online touchpoints. Immediately following up with internet leads can drive up your conversion rate, so don't forget about this.
13. Prepare and Supervise Order Processes
Your prospecting virtual assistant can also provide some support in making sure orders are processed on time.
Using their database on your clients, they can monitor the progress of their orders, make follow-up calls to suppliers and couriers, and update customers through calls, emails, or texts.
Your virtual assistant's access and mastery of the client database make them great points of contact for anyone involved in processing orders, especially in helping sales reps prepare them accurately.
14. Manage Database of Prospects and Previous Clients
In relation to all their other tasks, it also becomes the prospecting virtual assistant's responsibility to keep records on prospects and previous clients updated and organized at all times.
This will prove useful when searching for referral opportunities or looking for information on clients who need specific customization on your products or solutions.
15. Qualify All Leads
As part of managing the client database, your prospecting virtual assistant may also be in charge of qualifying your leads.
Depending on your qualification or lead scoring system, they'll be the ones to regularly update the statuses of all your contacts.
16. Monitor Key Performance Indicators
To allow your reps to focus on their main tasks, you can also delegate the monitoring of sales metrics and key performance indicators to your operations virtual assistant.
With that, they will also be responsible for regularly creating reports to ensure everyone is updated on where they are in terms of reaching previously set goals.
17. Set Targets and Build Schedules To Optimize the Sales Process
As a key administrative member of your sales team, your prospecting virtual assistant will have the right information to recommend feasible targets and corresponding schedules that will help your reps meet or even exceed their targets.
You can delegate this task to your prospecting VA to have a more insightful approach to improving your sales process during times of evaluation.
18. Handle Sales Communication Processes
As a frontline in your sales team, your prospecting virtual assistant will also have to be involved in handling communications for your sales process.
This can include receiving emails, responding to inquiries, and transferring calls properly, among other tasks.
Bottom Line
Having a prospecting virtual assistant is a low-cost solution for entrepreneurs who need to optimize their sales teams.
Delegating the listed tasks to a virtual assistant can largely expand your productivity and efficiency. It can even increase sales in real estate brokerage by up to 300%.
If you're interested in working with a prospecting virtual assistant, fill out this form and one of our Consultants will get in touch with you.
More Articles From Virtudesk:
Meet our Most Trusted
Partners & Clients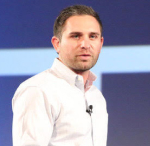 Byron Lazine
Co-Founding Chief-of-Operations at BAM (Broke Agent Media)
I've been using Virtual Assistants for years throughout all of my companies. Once we found Virtudesk the process got even easier and allowed us to scale out our hiring. Highly skilled and accountable professionals. 100% recommend!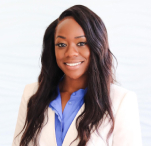 Rebecca Julianna James
Realtor / Content Creator
Before getting started with Virtudesk I had my doubts that they would find what I was looking for. I needed a very particular person to add to my team and let me tell you I am highly pleased! My virtual assistant Myril is the best! I am excited to grow my socialmedia accounts with her. Thank you Virtudesk!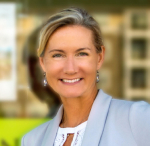 Chelsea Erickson
Realtor La Belle RE Group
I am very happy with the assistance Virtudesk is providing for my real estate business. This is a newer position for my company and we are working through the creation and efficiency.
Share via Facebook
Share via Twitter
Share via LinkedIn
Share via Pinterest
Send via E-Mail