Hiring Your First Inside Sales Agent
Jul 27, 2021
Hiring Your First Inside Sales Agent
The pandemic has forced businesses to work in virtual environments, introducing the global workforce to the world of remote workers.
With the restrictions on outside sales agents performing their selling activities outside, Inside Sales Representatives become more present in the real estate market.
If you're curious about what an Inside Sales Agent or Inside Sales Representative can do for your real estate business, read on to find out more about virtual assistant ISAs.
What is an Inside Sales Agent?
An Inside Sales Agent (ISA) is a salesperson who performs the selling remotely without visiting prospective clients.
This is traditionally done through phone calls, but with today's available tech, Inside Sales Agents are able to work via instant messaging apps, emails, and other communication platforms that they choose.
Ken Krouge of Forbes describes them as "remote" reps,  in contrast to field sales professionals who do the selling in person.
Virtudesk offers the services of prospecting virtual assistants or Inside Sales Agents. These professionals play a vital role in building and growing businesses as they are usually tasked to help generate, qualify, and follow up on leads.
Read on to find out more about the tasks typically delegated to our virtual inside sales representatives.
General ISA Tasks
Virtudesk Inside Sales Agents are trained professionals able to help businesses in more ways than one. Here are some of the tasks Virtudesk ISAs are known to accomplish for our clients:
Outbound Cold Calling
A popularly delegated task virtual sales assistants is outbound calling. Usually done on a daily basis, they conduct outbound calling to establish contact with a list of marketing qualified prospects.
Appointment Setting
Our remote sales agents can also be tasked with handling the scheduling of appointments for you and your clients who need in-person, video conference, or phone call meetings.
A virtual inside sales representative will be able to manage your appointment calendars by scheduling and updating events and meetings.
Lead Generation and Nurturing
Inside sales agents are also talented at generating leads through marketing campaigns. They may be able to perform this through social media campaigns, digital advertisements campaigns, email campaigns, content marketing campaigns, and more.
They are also able to conduct research on companies and contacts from your target market specifications as part of their data mining skill.
Client Relationship Management
Apart from calling and lead management, ISAs are also trained in client relationship management. They can write and launch email campaigns, respond to emails, phone calls, and text messages, resolve customer complaints and concerns.
They also update the information and manage contacts on your company's CRM platform, follow up with leads, nurture relationships with them, and keep your customers updated on the latest developments to help increase sales.
Database Management
Inside sales representatives can also be tasked to manage and update company databases and spreadsheets. This also involves updating the company records of customers, and lead contact information and status.
Customer Service
The customer service aspect of their profession equips ISAs with the ability to assist leads with their concerns or inquiries. They can also be tasked to offer assistance with ongoing transactions or even after-sales support.
Lead Processing
You may also direct your remote representative to focus on lead processing. Tasks included are the establishment of contact and the qualification of all leads.
You may ask them to follow a script when they probe for motivation and convert leads into appointments, lead generation, or sales. They can even determine if non-converted leads will go on drip campaigns, and send potential leads or existing leads a follow-up email, text, or call.
They'll also be handling the transfer of hot leads to more experienced in-house team members, and filter all leads to provide an organized list of current lead status and other notes.
Virtual Sales Support
An ISA handling virtual sales support can also assist customers with service and after-sales concerns. They extend this function by managing your automated website and social media chatbots.
Lead Tracking and Reporting
When it comes to managing the progress with your leads, your ISA can also track and make a daily report on the number of calls, conversations, and appointments made.
They can further create weekly and monthly reports on lead generation and conversions to help you measure the success rate of follow-ups and other efforts.
Why You Need An Inside Sales Agent
With the pandemic forcing most sales activities into a remote model, inside sales have become the more active playing field in any vertical. Even field sales reps have discovered that despite the power of personal face-to-face selling, inside sales are also useful in high-ticket sales.
The job of an inside sales representative is about making calls for you and caring for your leads. Their efforts influence the work your team has accomplished to further secure deals in your funnel.
When a real estate professional begins to be overwhelmed with incoming leads, client appointments, and leads that need nurturing, an inside sales representative can come in and help.
With the help of an ISA, you can focus on appointments and closing deals while the ISA helps with circle prospecting efforts and handling calls for your business.
Hiring a virtual sales assistant can be a more cost-effective way to run your business. Working remotely cuts down the traveling expenses field agents normally need. Working in front of a computer also allows better collaboration with the rest of the team who are also just one ping away.
Similarly, their access to a computer gives them faster access to your database and the internet, allowing smarter conversations that are supported with real-time data.
Because of their access to productivity tools and lack of need to move around, ISAs are actually able to connect with more leads in a day, than a field agent.
It is observed that companies whose sales teams are mostly inside sales agents report a 9.8% higher quota attainment compared to companies mostly made of outside or field sales agents.
Sales groups mainly composed of ISAs are also able to focus more on social media and make 42.5% more dials, 10.2% more voicemails, and 8.8% more emails than groups dominated by field sales reps.
Advantages of Hiring Virtual
In a previous blog, we enumerated the key benefits of having virtual assistants and important statistics about virtual assistants. In-person communication is definitely a powerful tool in selling.
However, with businesses forced into a remote or hybrid model, it's not that easy anymore to deny the advantages of hiring virtual assistants for your team.
Save on Costs
The most popular thing about virtual assistants is the productivity they provide to your workforce for a cheaper price than hiring in-house staff. Virtual assistants can save up to 78% on operating costs annually.
If you break down the costs, you'll see that you can replace one in-house staff with 2-3 virtual assistants based on cost.
With the nature of virtual assistants as remote workers, you'll see immediately that they're saving you costs on office equipment. Then consider the cost you're saving with an inside sales virtual assistant compared to a field agent. The savings go on and on.
Higher Productivity
A Stanford study conducted in Asia revealed that productivity from working from home increased by 13%. This is attributed to remote workers being able to report on schedule and call in sick less because they didn't have to travel.
Another factor was the employees being able to personally create a comfortable work environment at home.
Reliability
Apart from being trained professionals, virtual assistants are also reliable with their skills. Over 60% of virtual assistants are college graduates.
You'll find that virtual assistants are also experts in their own fields. Apart from inside sales tasks, virtual assistants can also assist you with email marketing, content creation, project management, and digital marketing.
Not all virtual assistants are created equal, but if you find the right one for your business, you'll definitely hit the jackpot.
Accessibility
The virtual assistant industry is worth over $100B, and more than half of virtual assistants hold full-time positions. There's no need for you to worry about virtual assistants being new.
It may be new for you, but they've been assisting businesses big and small before the pandemic pushed businesses to go virtual. You'll easily find a reliable and skilled professional to assist your business with the usual 40-hour, five-day workweek.
Hiring Your First Inside Sales Agent
In an episode of "The Power of Leverage", Kevin Markarian, Broker-Owner at Marker Real Estate, talks about his journey toward hiring his first ISA. He begins by pointing out how important it is to find out what problem needs addressing.
This becomes the foundation for your approach to finding your first ISA. "My problem was time," he says, explaining that he needed more time for activities his business needed him to accomplish.
He then proceeds to how he found out what he needed from an ISA. "Sort the things that you want to do that you should be doing, like the dollar-producing activities."
Kevin continues, "Items that are part of your business, but probably not something that you should focus on. Put that to one side that becomes the foundation of your job description."
Whether it's one of the general tasks listed before, or a specific step in your process that you need to delegate to someone else, list it down before looking for your first virtual inside sales representative.
With the aforementioned benefit of reliability, you should manage expectations for yourself and your ISA by listing down all the tasks you want to delegate to them.
Kevin Markarian was able to scale his real estate business and get it listed on the INC 500 with assistance starting from one virtual assistant inside sales agent, and then more. Watch the episode here, and start your journey to hiring your first inside sales agent.
Bottom Line
The virtual assistant industry exists to help all kinds of businesses. Inside sales representatives or agents are available to help increase profit from selling activities, especially for real estate businesses.
Find one and alleviate your team's troubles from managing different funnels, and allow them to focus on closing deals.
If you're interested in leveraging your business with an ISA or other virtual assistants, fill out this form, and one of our consultants will reach out to you.
More Articles on From Virtudesk:
Meet our Most Trusted
Partners & Clients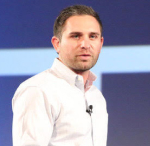 Byron Lazine
Co-Founding Chief-of-Operations at BAM (Broke Agent Media)
I've been using Virtual Assistants for years throughout all of my companies. Once we found Virtudesk the process got even easier and allowed us to scale out our hiring. Highly skilled and accountable professionals. 100% recommend!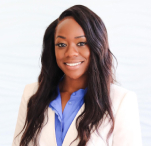 Rebecca Julianna James
Realtor / Content Creator
Before getting started with Virtudesk I had my doubts that they would find what I was looking for. I needed a very particular person to add to my team and let me tell you I am highly pleased! My virtual assistant Myril is the best! I am excited to grow my socialmedia accounts with her. Thank you Virtudesk!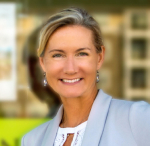 Chelsea Erickson
Realtor La Belle RE Group
I am very happy with the assistance Virtudesk is providing for my real estate business. This is a newer position for my company and we are working through the creation and efficiency.
Share via Facebook
Share via Twitter
Share via LinkedIn
Share via Pinterest
Send via E-Mail