How Marker Real Estate Made the INC 500 with Virtual Assistants
Jul 30, 2021
How Marker Real Estate Made the INC 500 with Virtual Assistants
Kevin Markarian made it from being a solo agent to the broker-owner of an INC 500 listed real estate company. That's the top ten percent of the INC 5000 list of fastest-growing private companies in the US.
In the fourth episode of "The Power of Leverage", Kevin Markarian of Marker Real Estate joins Tristan Ahumada to generously share the wisdom he gained from making the INC 500 list.
It's no wonder that his journey from being a solo agent to the broker-owner of a fast-growing real estate company provides a multitude of insights for other aspiring entrepreneurs. During a webinar for the Leverage community, Tristan talked to Kevin about how Kevin grew his business. His answers contain more than just best practices, but also a peek into the mindset of a successful entrepreneur.
During the webinar, Tristan talked to Kevin about how Kevin grew his business. His answers contain more than just best practices, but also a peek into the mindset of a successful entrepreneur. His journey gives a lot of insight and inspiration to aspiring entrepreneurs.
Here are some of the key moments from the webinar.
Getting Things Done
Tristan begins the conversation by asking, "What's the structure look like on your team? Your staff?"
"So the way we have it set up now is it's myself, and then we have Ashley, who kind of is like an operations person." Kevin continues, "So, we have one person who is like my right-hand person. She's involved with all the different businesses that we're running. So, I kind of have one person that I can count on and I know that person is going to be there. That's very important.
"We call it Operations Manager, Chief of Operations, it's like we've had so many different titles for her. It's crazy. She's been with me a long time and knows the ins and outs of our business. I like to keep her involved with everything because if I'm not around I know I can count on her to get things done.
"It's good to have a really solid go-to person that you can count on. And she even gets the day going sometimes. She makes sure all the things that we talk about really end up happening."
On the topic of getting things done, Kevin further explains how he recognizes the levels of an idea. "I think it's like three levels to any thought is the idea itself and then--it's the implementation of the idea. And then from the implementation is the execution."
As he discusses, later on, Kevin employs the help of virtual assistants in his marketing team, and Inside Sales Agents in his sales team.
Implement and Execute
He continues to go over the importance of implementation and execution. Kevin focuses on who can do what better in order to progress from the idea stage.
Tristan agrees, recognizing the need for talented people to do this for visionary-type entrepreneurs. "If you really want to execute on all these great ideas, you're going to need more people," adds Markarian.
As visionaries, Kevin and Tristan both like the idea of having people around them who can focus on analyzing and reporting on the possibility of executing their ideas. Kevin even casually drops advice on managing teams. "
I think it's also a skill to understand delegation too, you know," he says. "You're gonna have to really hone in on delegating who's going to do what, and then be clear about that."
Working with Virtual Assistants
Going into detail about his business, Kevin starts sharing how his marketing team is structured. He goes over the team members' tasks and the value that provides to his brokerage.
Tristan: Let's go a little deeper into your business. Let's start with your real estate world. What does that look like?
Kevin: We can start with, I guess, the marketing side.
The whole marketing team: it's me, it's Ashley, then we have Mara. Then we have three other VA's that are with us. We have our marketing manager slash consultant who leads the marketing. Then we have some virtual assistants that help to implement and execute those ideas that we put forth in our meeting.
So, the virtual assistants help with putting together the graphics, help with putting together the actual ad, or actually pressing the buttons to distribute the content that we're creating. And they work hand in hand with our marketing manager.
They also have on that side the customer service or concierge that we provide to our agents. If an agent has a question or has a need, or needs something, they usually don't call the marketing manager. They might reach out to one of our VAs and ask them questions. Anything that they might need.
I leave it to the marketing manager to make sure that all those things happen and then they end up happening.
Systems, Cost, and Efficiency
Continuing on building and growing his business, Kevin discusses factors he considers important in the process.
Kevin: I try to avoid hiring more people. It's a simple cost factor. If it's a matter of implementation and execution I like bringing on VAs because they can help get certain things done and it's not super expensive.
Tristan: A lot of people say, "Well, look, we need a sales department." Whether it's for calling people on the real estate side, trying to get business that way, or just calling your database. I want to see how you're using it because it may be a little different.
Kevin: It's important to create systems so that you can stay efficient.
So I have two people that are onshore--that are in the States--that are making calls. We have a number of people that are full-time and then we have people that are also like a freelance with regards to making calls.
That's one of the nice things about working with a third-party agency for example, like, Virtudesk. They have the accountability and the oversight with the people that you have working for you. It's important.
You're getting quality people you can hold accountable. If you go and try to find people on your own--I've done both and the struggle is like, yeah, you might save a few bucks but if you don't have somebody to hold those people accountable and you're the only one to hold them accountable, then it's a challenge because it's hard to keep people kind of reined in.
Tristan: All right. So, who do you have working in-house versus who do you have working offshore or somewhere else?
Kevin: We have quite a few people on the other side that are working with the sales side, calling and things like that-- ISAs.
On the sales side, we have VA's that are making calls.
From Solo Agent to INC 500 Entrepreneur
As a broker-owner, Kevin has evolved his INC 500 real estate business into a network of value chains where he has other businesses centered around real estate activities. He shares how he figured out what it takes to run real-estate-related businesses with experience from his brokerage.
Tristan: Do you have any other piece to this, because I know you have other businesses or just within the real estate world?
Kevin: So, the way we run Marker is it kind of operates as a team. The brokerage is a team.
The marketing team does marketing for all the different businesses and departments. So, everything starts with marketing. And then you know we have other things that we're doing too, besides recruiting.
I think it's very important for people to understand you don't have to reinvent anything. You don't have to recreate. Just because you start a new business doesn't mean you need to restructure anything. What I do with lead generation is the same thing that I do with recruiting.
When you become a real estate agent and you start treating it like a business, you--in essence--are becoming an entrepreneur. And you can duplicate the exact same structure into other businesses.
Once you have the formula you can do it with anything, so any service business I feel that if I have the right staff, I can--we can--grow it and build it up and blow it up.
Tristan: It's about the staff dude, isn't it.
Kevin: It really is.
Watch: How I Leverage And Run My INC 500 Business
INC 500: Marker Real Estate & Virtual Assistants
For Kevin and Tristan, both visionary entrepreneurs, the dynamic between staff and CEO becomes the foundation of the entire team's capacity to implement and execute ideas.
After finding someone he can depend on as his business evolves, Kevin was able to keep implementing and executing with assistance from his staff. Filling positions with virtual assistants was one of his strategies to reduce costs without sacrificing productivity. Through Virtudesk, he's able to grow his business with the benefit of accountability and oversight.
Finally, by equipping his marketing department with the systems he developed, he's able to grow efficiently, at a rate worthy of the INC 500 list.
If you're interested in leveraging your business with virtual assistants as Kevin did, fill out this form, and one of our consultants will reach out to you.
More Articles From Virtudesk:
Meet our Most Trusted
Partners & Clients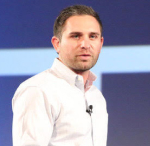 Byron Lazine
Co-Founding Chief-of-Operations at BAM (Broke Agent Media)
I've been using Virtual Assistants for years throughout all of my companies. Once we found Virtudesk the process got even easier and allowed us to scale out our hiring. Highly skilled and accountable professionals. 100% recommend!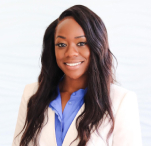 Rebecca Julianna James
Realtor / Content Creator
Before getting started with Virtudesk I had my doubts that they would find what I was looking for. I needed a very particular person to add to my team and let me tell you I am highly pleased! My virtual assistant Myril is the best! I am excited to grow my socialmedia accounts with her. Thank you Virtudesk!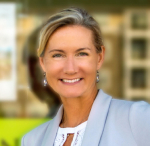 Chelsea Erickson
Realtor La Belle RE Group
I am very happy with the assistance Virtudesk is providing for my real estate business. This is a newer position for my company and we are working through the creation and efficiency.
Share via Facebook
Share via Twitter
Share via LinkedIn
Share via Pinterest
Send via E-Mail