Why a Virtual Project Manager is Good for Your Business
Jul 19, 2021
Why a Virtual Project Manager is Good for Your Business
In a previous blog, we listed down some services you can hire a virtual assistant for. Included, there is a Virtual Assistant Project Manager. In this article, we look into what that really is, its definition, what you can expect from a virtual project manager, and why having one is good for your growing business.
As a business owner, you'll encounter many task groups that need leading and management. You may want to do them all by yourself, but if you're aiming to grow your company, chances are you'll have too much on your plate. A virtual project manager can help you with that. Keep reading and find out what exactly it is that a virtual project manager does and can do for your business.
What is a Virtual Assistant Project Manager
A virtual assistant project manager, or a project management virtual assistant, takes on the job of leading teams and executing projects to achieve the end goals you've set for your company. This person will be responsible for the final results their team will deliver. They may be hired for a project or a series of projects that progress as your company grows.
When should you hire one? So, you've set up your business and you've hired a workforce to do tasks for you. However, the growth of your company now requires you to focus on larger tasks, and you need someone to duplicate your previous tasks, maintain your team, grow and develop it according to your company's needs.
That's where a virtual project manager comes in. You can delegate running your team so you can focus on the aspects of your business that need more of your direct leadership.
Tasks of a Virtual Assistant Project Manager
To help you assess the value of working with a project management virtual assistant, here are some core tasks usually delegated to virtual project managers.
Team Leadership
Once onboarded, your virtual assistant project manager becomes your team's new leader. This means that your team members report directly to this person now, instead of yourself. This role includes supervision of everyone involved in the project and holding them accountable to finishing their tasks on time, and adhering to the standard you previously set.
Overall, they'll take on the entire task of coordinating the workflow for the entire project. As a leader, they'll have to make sure everyone is on the same page and on the right track at all times.
Planning
Virtual project managers are also known to be talented when it comes to planning. This means they can create or improve plans directed towards achieving the desired end result of your projects. You won't have to worry about creating a timeline with realistic deadlines and desirable results.
A talented virtual project manager will also be able to foresee possible issues, make arrangements to avoid them, and even be able to resolve problems as they come along.
Budget Management
Project managers are also skilled at managing the budget for your projects. During planning, they will ensure that everything is within budget. When executing the project, they will also monitor anything that may come up and make adjustments so everything remains within your allotted budget.
A talented project manager has a fundamental understanding of your budget and will exert valuable effort to stick to it. They may even offer suggestions to help you optimize your costs, and have contingencies for possible less-than-desirable scenarios.
Project Management and Execution
Of course, your new project manager will take over the implementation and management of the project you delegate to them. This is where your project manager takes on the task of duplicating and developing the system you used prior to hiring. They will assign tasks, help the team collaborate, approve work, manage strategy, and lead the team to new deliverables in the project.
Find a project manager who can easily see where improvements can be made and are enthusiastic about the goals you want to achieve. This is where their leadership skills meet their organizational skills as they'll have to monitor and ensure that everything is working according to plan, and if not, they have to do something about it.
Liaisons
As the project manager, your virtual assistant in this role will have to communicate with everyone involved with their project. This involves facilitating the transference of information between you and the team, and between all other indirect interactions within the network of people that surround their project.
As such, this role requires a lot of organizational skills paired with great communication skills. Find a project manager who can keep everyone updated and communication open at all times.
Progress Reports
Your virtual project manager also takes care of documenting all important aspects of the progress of their operations. This means you can expect them to provide regular updates, and even report necessary details when asked.
A talented project manager will also be able to provide you with insight that will be useful for future projects and overall business development. Not only will they generate reports showing the results of the projects they manage, but they can also give you feedback and performance reviews for the people they manage.
How to Work with a Virtual Assistant Project Manager
A virtual assistant project manager will have already trained for remote management. Here are a few points that might help you get the best out of their skillset and help you develop a great dynamic with one.
Set Goals and Expectations
Before hiring your project manager, take note of all the tasks you do in a day and over certain periods of time (weekly, monthly, quarterly, etc). Single out from those tasks the ones you need to delegate to your project manager. Include tasks you need to complete, but never have time for.
This lets your virtual project manager know what tasks they will need to accomplish on a regular basis. Creating a checklist of all the tasks they need to do on a daily and weekly basis will make sure you and the project manager are on the same page about their work.
Also, explain why these tasks are vital to your business goals. Provide a chance for your project manager to give suggestions for improvements and feedback. This helps build the dynamic where you and your project manager can bounce ideas off each other regarding making plans for your company. Overall, you'll want to inform your project manager why your company needs them, and make them understand the value of the tasks they are freeing you up from.
Have the Right Tools
A virtual assistant project manager will have experience in different communication and CRM platforms. You should have a set of tools your company already uses, too. Introduce your project manager to them and make sure that they are fully comfortable using it for their role. Be open to suggestions in case your project manager has alternatives that will allow you and your business to do more.
Common project management tools you should know about:
Popular cloud storage you should consider using:
Communication platforms you can use for staying in touch with your virtual teams:
Video-conferencing apps for virtual gatherings and meetings:
Do Regular Checkups
Using available online resources and platforms, schedule regular meetings with your project manager, and their team. Aside from building trust and rapport with your virtual assistants and project manager, regular meetings provide a chance to refocus everyone on the task at hand and what it contributes to the bigger picture. This is also your chance, as the business owner, to remind everyone of their value and the work that they do.
Build Rapport
As mentioned earlier, building rapport and trust are important. Not only between you and your project manager but also with everyone involved in your business. You want to have a good working relationship with everyone in order to build a solid foundation for your operations. Success comes from team effort and you'd easily achieve that if everyone is on the same page in as many ways as possible.
Why a Virtual Assistant Project Manager is Good for Your Business
The COVID-19 pandemic has shown the world that nearly everything done in the office can be done remotely. This means the same with local and offshore hiring. Here are the benefits of hiring an offshore virtual assistant as a project manager.
Reduce Your Costs
Hiring offshore virtual assistants is popular for reducing costs for companies. First of all, outsourcing cuts down largely on operational costs. Many businesses have been able to save up to 78% on operational costs when hiring virtual assistants.
This is on top of the lower rates you pay outsourced talent. Getting a virtual project manager is the same. You get the same project management job done for a lower cost. This allows you to leverage more of your resources towards growing your business.
Diversity
Diversity is known to be a driving force for success and innovations. With statistical data supporting that, businesses globally are making strides towards achieving diversity in their operations. Outsourcing can be your way of doing that for your business.
Your remote project manager could provide you with world-class insight on how to do what needs to be done. A diverse workforce is a good way to discover better ways of doing business and getting a unique perspective.
Delegation
The task assistance element of hiring a virtual assistant always leads to more overall productivity for companies. By delegating tasks to other people, you get more stuff done for your business goals.
With someone taking over your tasks, you are able, as the business owner, to leverage your business for growth. You can focus on more of the tasks that you're good at and focus on strategy and growing the business. Plus, you can also get more time off and spend more time on your personal projects and relationships.
A Better Workforce
Outsourcing means you're accessing a global talent pool for your workforce. Virtual assistants are known for earnest work as they are usually paid by the hour and on the quality of output that they deliver. Studies have also shown that remote work leads to higher productivity. Your virtual project manager can be your testament to that.
Bottomline
Post-pandemic, businesses and employees alike are heavily considering continuing remote work. Your remote project manager doesn't have to be an expensive local hire. A virtual assistant project manager allows you to get the same, if not more, productivity for a lesser cost. You can even run your business entirely with virtual assistants.
Check out this interview with our project manager virtual assistant and see how efficient and experienced virtual assistants are at doing their job. You can also read here about how one of our clients runs her brokerage with virtual assistants. If you're interested in growing your business with virtual assistants, fill out this form, and we'll let you know what kind of virtual assistant services we can provide you.
More Articles from Virtudesk:
Meet our Most Trusted
Partners & Clients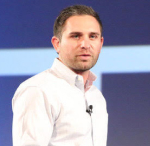 Byron Lazine
Co-Founding Chief-of-Operations at BAM (Broke Agent Media)
I've been using Virtual Assistants for years throughout all of my companies. Once we found Virtudesk the process got even easier and allowed us to scale out our hiring. Highly skilled and accountable professionals. 100% recommend!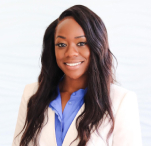 Rebecca Julianna James
Realtor / Content Creator
Before getting started with Virtudesk I had my doubts that they would find what I was looking for. I needed a very particular person to add to my team and let me tell you I am highly pleased! My virtual assistant Myril is the best! I am excited to grow my socialmedia accounts with her. Thank you Virtudesk!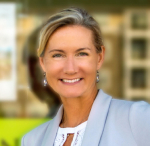 Chelsea Erickson
Realtor La Belle RE Group
I am very happy with the assistance Virtudesk is providing for my real estate business. This is a newer position for my company and we are working through the creation and efficiency.
Share via Facebook
Share via Twitter
Share via LinkedIn
Share via Pinterest
Send via E-Mail