Email Marketing 101: Getting Started in 2022
Mar 11, 2022
Email Marketing 101: Getting Started in 2022
Email marketing is a powerful channel that could be just what your business needs this year. Although it may seem like consumers get bombarded with emails daily, it can still be an effective channel to drive more sales and ROI to your marketing campaigns.
It can be one of those growth activities that really pay off if you do it right. However, it's important that you first get a good understanding of the fundamentals of email marketing 101, so you can be more successful.
Here's an email marketing 101 guide to help you get started with one of the best marketing channels of today.
What is Email Marketing and Is It Dead?
Email marketing is the use of email to communicate a brand's products, services, values, or promotions to its target audience.
You probably already send out emails announcing promos or new products, or maybe even monthly newsletters to your exclusive subscribers. That's email marketing at its core.
Taking on the task of being an email marketer elevates that job by incorporating measurements and strategies to best communicate your message through email, and encourage recipients to take actions through each email. For example, those actions could be clicking the email to read a blog, redeem a discount, watch a video, or something else.
Email marketers typically create studies to profile their contacts, segment them into groups, and tailor messages accordingly.
This kind of approach may seem like it's outdated in comparison to social media and SMS outreach. In reality, it still stands as one of the best marketing tools available today.
According to a recent survey that we conducted, email marketing ranked in the top 3 of marketing channels that drove the highest ROI for business owners and marketers in 2021.
Not Dead
Today email marketing is still used by almost all marketers. In 2017, 28% of Black Friday revenues were attributed to email marketing.
About 64% of small businesses use email to connect with customers, while 87% of B2B marketers use it to nurture their leads.
In the US, emails are able to convince up to 81% of shoppers to create additional purchases. In addition to that, 73% of consumers prefer to receive marketing information via email.
Including the fact that $44 in ROI can be expected out of every $1 spent on email marketing, it's no wonder marketers still love email marketing and consider it to be one of the top channels today.
Email Marketing 101: Tips to Optimize Email Marketing Success
To get started with email marketing, all you have to do is pick a platform, write your emails, and send them to your mailing list.
However, if you're aiming to get more of the benefits previously mentioned, here are some tips and strategies you can use to get the most out of this marketing channel.
Create Catchy Subject Lines
Up to 35% of recipients use subject lines as a basis of whether or not they'll open a marketing email. Another 69% would report emails as spam just by seeing the subject line.
So how do you get past that and create subject lines that make recipients open them?
The recommended length is around 9 words or 60 characters for email subject lines. Going beyond that, you have to make sure that your subject lines are compelling to your audience.
You can try including calls to action like "Join us" to make an invitation clear. Experts also recommend telling jokes, open-ended questions, sharing announcements in your subject line, and using subject lines.
A most valuable practice is to make sure your subject lines resonate with your audience. You can do this by researching their interests, testing different subject lines, and adapting to the language that they use, especially if you're aiming to get the attention of specific demographics.
Hyper-Personalize Your Messages
Hyper-personalization of emails uses data to create more personal content for your recipients. You can do this by sending them recommendations according to their previous purchases and analytical data on their accounts, and even sending personal greetings that may not make sense to your other subscribers.
Some companies do this by sending check-in emails to users who left items in their online cart. Others use special occasions like birthdays, or even something worth celebrating in their field of interest like International Women's Day.
You can also have them take quizzes and sign up for personalized emails that you can send on a scheduled basis.
Other personalization strategies include segmenting your email list by demographics and interests, so you can tailor the content and messaging to their pain points, needs, and curiosities.
Remember to use the right data in finding out more about your recipients, but remember to avoid sounding like you're invading their privacy.
Experiment with A/B Testing
A/B Testing is one way to find out more about the preferences of your subscribers. This refers to segmenting your subscriber list into two groups and sending each group a different variant of an email.
You can use this to test their response to subject lines, calls to action, content, the design of your email, and any other variables you can control and observe a response from.
For example, Group A receives your usual subject lines while Group B gets something experimental like a witty catchphrase. Observing the difference in each group's open rate can tell you which subject lines are more convincing to your audience.
The same can be said for alternative calls to action and their clickthrough rates.
After doing this a couple of times, you can end up with data that clearly shows the best way to communicate with your audience.
Use Micro-Segmentation
Segmentation in mailing lists is quite normal for email marketers today. Micro-segmentation, on the other hand, is something practiced by marketers who like to stay ahead of the competition.
Micro-segmentation uses more data gathering and processing techniques to identify smaller groups of people according to more specific denominators. Marketers will send even more personalized emails to these smaller groups.
There's a difference between segmenting your audiences to men and women and having segments like women working from home and men doing last-minute shopping.
You can use this to create specific campaigns and make small edits to emails that can hugely impact conversion rates, open rates, and other data that you want to see improvements on. This works, because you are converting your content to something that is much more relevant to your audience.
Design a Mobile-Friendly Format
Emails look different on mobile devices. Plus, almost 60% of all users checking emails do so on mobile. For this purpose, marketing experts recommend using a format that is mobile-friendly.
This is especially important if a substantial percentage of your recipients are on mobile devices.
Emails that are hard to read on mobile won't always convince your readers to open them again on their computers. Instead, your emails will get ignored or your recipients will unsubscribe. Even worse, they could mark your email as spam and ruin your email reputation.
Consider looking into the analytics section of your email marketing platform and check which devices your audiences use to see your emails. Make sure your emails are easy and enjoyable to read on all kinds of devices, too.
Prioritize Automation
Automation is big in many industries today. Email marketing also has a form of automation that you can leverage to save time and keep your audience engaged.
Using an email service provider that allows automation from external triggers is a great contribution to your email marketing strategy.
This way, you can immediately send welcome emails to new subscribers, send whitepapers right after respondents sign up or answer a survey, and so much more.
Just draft templates of an email, choose which areas can be customized by the platform's AI, and you should be good to go.
Incorporate the 5 Ts
To have a very effective email marketing campaign, remember to incorporate the 5 T's of email marketing: tease, target, teach, test, and track.
Tease enough of your content with your subject line to get higher open rates. At the same time, balance the content in your emails so readers still feel compelled to visit your landing pages.
Target your audience strategically by segmenting them into categories you can create hyper-personalized content for.
Teach your readers using informative content in your emails. Providing your readers with valuable content increases the value of being a part of your mailing list. Building on thought leadership through email can also increase customer loyalty, engagement, click rates, and even website traffic.
Test different versions of your email. Always do this so you can hone in on what type of email your target audience likes. This can help retain your newer subscribers, and contribute to building a data-driven strategy for all your marketing and sales activities.
Track your data so you know how successful your campaigns are. This is a feature available on most email marketing service providers. What you need is to know what data to track depending on your goal. This will let you identify positive contributors to your statistics, as well as immediately remedy situations where your numbers take a dip.
Email Marketing 101: Top 3 Email Marketing Platforms
If you aren't already using an email service provider for your marketing campaigns, here are today's top three choices.
MailChimp
MailChimp is the popular choice if you're starting out with email marketing. First of all, it's great because it's free for the first 5,000 contacts and user-friendly.
As an email service provider, MailChimp makes it easy for you to get the job done with its drag-and-drop interface. You can add elements, personalize and adjust the layout of your emails without coding anything in.
MailChimp also has integrations to a lot of apps, including the most popular social media platforms and corporate systems used by marketing teams today. MailChimp is a great choice if you're just starting out with email marketing.
ActiveCampaign
If you're into more complex drip campaign automation, and your budget allows you to spend more on marketing, you should consider getting a plan on ActiveCampaign.
Even with a steep learning curve, marketers still recommend ActiveCampaign for its rich selection of features for email marketing.
For a lot of users who switched from MailChimp to ActiveCampaign, the primary benefit they enjoy is the capability to create a more complex follow-up email sequencing. The platform also has walkthroughs on its other features so you can train any new team members easily.
Drip
Drip is another great choice for its user-friendly interface, complex automation capability, and eCommerce integration.
What stands out the most with Drip is the ease of navigation provided by its visually digestible interface, especially in setting up complicated email sequences. It also has a rich selection of templates compared with MailChimp, and can also be used for SMS outreach.
Cost-wise, there's no free account offered by Drip, but you get to unlock all the features for less than what MailChimp's paid plans will cost at the same amount of contacts.
If you're looking for a robust email marketing service that is very easy to use, try Drip's 14-day free trial.
Email Marketing 101: What You Can Delegate to a Virtual Assistant
Knowing what to do with your emails can get you excited to start working on them right away. However, your job as a business owner still exists, and you may need a helping hand to continuously execute a robust email marketing strategy.
Marketing virtual assistants can help you in a lot of the tasks involved in growing your business through email marketing. Here's a list of the many email marketing tasks a virtual assistant can do for you.
Compose Emails
A virtual assistant can write drafts of emails that you will only need to approve. Instead of racking your brain for words and topics, you can easily have a virtual assistant do the research for you.
They can then start writing emails for you and you can focus on checking if all of the best practices you just learned are incorporated.
Create Graphics and Write Copy
Email marketing isn't just sending out full-text emails. You'll need to have creative graphics to go with your written content.
Graphic design can take a lot of time, but it can also be delegated to a virtual assistant. Having someone else create eye-catching graphics for your emails can save you time that you can use for other revenue-generating activities.
Manage an Editorial Calendar
If you plan to incorporate hyper-personalization and segmentation into your email marketing strategy, this means you'll be sending out multiple emails to different groups of people in a week.
You can have your virtual assistant create and follow an editorial calendar that indicates which emails are being sent out at present, and which ones should be in the works.
This way, you can schedule emails according to whichever works for any specific groups. If you have special newsletters for specific days like Motivational Mondays, Friday Promos, Quarterly Roundup, having an editorial calendar for your emails is the way to go.
Segment Your Contacts
Segmenting can be complicated if you want to hyper-personalize your emails. As such, you can delegate the research and management of your mailing list to your virtual assistant.
They can look up the best ways to segment audiences in your industry, as well as create and update systems for new subscribers or updates on a subscriber's preferences.
Track Analytics
Email analytics can be tracked within the first 24 hours of sending, and so forth. This is a useful practice so you know the best times to send your emails and how many people open them within specific time frames.
Tracking your analytics over time can also provide you with a lot of insight into your mailing list's behavior, which is fundamental to your hyper-personalization and segmentation.
This activity can provide you with more than just numbers, but also answers to questions about who your target readers are, and how best to connect with them, so it's something you shouldn't skip.
As it can take a lot of time when your list has grown to multiple segments, you can delegate this task to a virtual assistant.
Here's a list of the email marketing metrics that we recommend you track.
Design Email Templates
Reusable templates are great in the email marketing space. You can just replace the text, photos, and links, and you're good to go.
Virtual assistants can prepare specific templates per audience segment so you can stick to a hyper-personalized strategy. As more data drives your design in the future, they can keep updating it to what works best for your audiences.
You can even have them draft an entire cascade of emails, paired with a research-backed rationale behind the composition and design.
Direct Strategy and Automation
If you're already thinking about having your virtual assistant track your analytics and gather reports for insights, you can also let them propose strategies to better connect with your readers.
With some research and training, you can even have them propose and implement an automation strategy that gives your subscribers a smooth experience with your campaigns.
Create Lead Magnets
Emails don't always link to landing pages or product pages. Sometimes, you'll have to offer downloadable files for your readers.
Lead magnets like these could take a lot of time in research, writing, and design.
A virtual assistant can help you create lead magnets based on what your audiences like. They can create checklists, ebooks, case studies, and other collated information that you'd like to share with your readers.
Build Your Email List
One of your goals in email marketing should be to grow your mailing list. The more people you can reach out to and create personalized emails for, the more people you're likely to convert into loyal customers.
Your virtual assistant can execute strategies to do this. They can promote your newsletter on social media, create landing pages, and also research publicly available lists.
Bottom Line
There's a reason why marketers and business owners still love email marketing. There may be a lot of work to execute well-strategized campaigns, but the returns reported by a lot of marketers make it a great choice for a marketing channel.
As a business owner, you have other jobs to do to grow and sustain your business. Email marketing is one of the responsibilities that can affect your revenue and growth, but it will also affect how much time you have for other tasks.
Leveraging a virtual assistant's skills to have a strong email marketing strategy is a smart choice, especially with the cost savings you get by outsourcing the job to a remote professional.
If you're interested in working with a virtual assistant to implement a robust email marketing strategy, fill out this form and one of our Consultants will get in touch with you.
More Articles From Virtudesk:
Meet our Most Trusted
Partners & Clients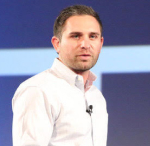 Byron Lazine
Co-Founding Chief-of-Operations at BAM (Broke Agent Media)
I've been using Virtual Assistants for years throughout all of my companies. Once we found Virtudesk the process got even easier and allowed us to scale out our hiring. Highly skilled and accountable professionals. 100% recommend!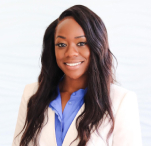 Rebecca Julianna James
Realtor / Content Creator
Before getting started with Virtudesk I had my doubts that they would find what I was looking for. I needed a very particular person to add to my team and let me tell you I am highly pleased! My virtual assistant Myril is the best! I am excited to grow my socialmedia accounts with her. Thank you Virtudesk!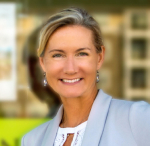 Chelsea Erickson
Realtor La Belle RE Group
I am very happy with the assistance Virtudesk is providing for my real estate business. This is a newer position for my company and we are working through the creation and efficiency.
Share via Facebook
Share via Twitter
Share via LinkedIn
Share via Pinterest
Send via E-Mail