The Essential Virtual Assistant Client Onboarding Checklist
Feb 28, 2022
The Essential Virtual Assistant Client Onboarding Checklist
The largely advantageous business strategy of hiring a virtual assistant can become a challenge when important steps during the hiring and onboarding process are missing.
To help you get more of the benefits and avoid the challenges altogether, we've come up with this essential virtual assistant client onboarding checklist.
As it is, onboarding any hire can be a tricky business when you haven't carefully planned out what you're going to do. Knowing the urgency of getting the right hire and training them into your team quickly, we've come up with this essential checklist for you.
Read along to find out more about what hiring a virtual assistant entails, and how to prepare your workflow processes, systems, and training for this outsourced business model.
Follow these steps to make sure you have a great and effective onboarding process for the virtual assistants that you hire.
Complete The Prep Work
The first of the three steps you need to complete is preparing and planning the onboarding process. Follow these four steps, so you don't miss out on important details you'll eventually need to share during onboarding.
1. Create New Schedules
Create your work schedule
Draft your virtual assistant's work schedule
Establish and set your working schedule for you and your virtual assistant. This step begins by plotting out your schedule and to-do list.
Your final output should let you know how much work you need your virtual assistant to complete in a day and when you need them to come online and help you out.
Will they work part-time or full-time? Will they work the same hours as you, or overlap for only a small number of hours during the workday?
Here's a sample drafted schedule for your virtual assistant.
2. Download the Tools and Apps You Need
From the list of tasks that you need your virtual assistant to accomplish, identify what app or tool they will need.
Depending on the nature of your business and your virtual assistant's designation, this could include specific CRMs or creative apps and 3rd-party solutions.
Here's a list of must-have apps and tools and some examples of each type. Combine this list of essential apps with the business apps you already use.
A time-tracking tool for your VA to gather reports of rendered work hours and overtime. Pick one that can also record screenshots in intervals.

Time Doctor
Trackr
Timedly

A project management platform to monitor projects, events, task progress, and a place to upload content for your approval like a social media calendar, and a Holiday Calendar (Greeting Cards).
Communication apps to stay connected with your virtual assistant. Video conferencing and free calling are great features, apart from instant messaging.

Skype
Zoom
Microsoft Teams
3. Create New Task Lists
From the prep work you've done so far, create a detailed checklist of the tasks you want to delegate. This involves categorizing the tasks into clusters and detailing the specific actions or output that you'll request from them.
To build your virtual assistant's task list by taking off some from yours, follow these steps:
List all the tasks you are currently doing
Mark the ones you want to assign to your virtual assistant
Create a task checklist that lists, classifies, and details all the tasks your virtual assistant will have to do on a daily and weekly basis
4. Create a Job Description
The next thing to do is to create a job description for your virtual assistant based on your task checklist. This can be further revised into the job posting that you will publish on job sites.
The job description can also be you and your virtual assistant's reference when it comes to remembering the scope of their delegation. Your job description should contain the following details:
Overview of the role
Major tasks that they need to accomplish
Technical requirements
Start The Hiring Process
The next step is to start the hiring process. Following the virtual assistant client onboarding checklist, you should have everything you need to go through this smoothly.
The only difference is whether or not you'll be hiring a virtual assistant directly or through a virtual assistant company.
Here's a comparison between the hiring process of a virtual assistant company and that of hiring one by yourself.
It's important to evaluate what route will work best for you. We always recommend going through a virtual assistant company so you can save time and get more support throughout the process.
Onboard Your Virtual Assistant
Here's how onboarding a virtual assistant should go about. We've summed this up based on our years of experience in working directly with virtual assistants and their clients.
Create the VA's accounts on the tools and apps you've chosen

Select the pricing with the features that you need, or start with the free tier and purchase paid plans as you need to
Save the login credentials into your password manager

Finalize your virtual assistant's work schedule
Record your training sessions

For future reference
For a new or additional virtual assistant

Quickly go over the weekly and daily tasks before going into full detail
Introduce the tools they will use and provide the login credentials
As you'll notice, it's mostly about building the structure and setting systems in place.
Your onboarding process will set the tone for your working dynamic with your virtual assistant. Follow these steps, and include others you feel are necessary:
Choosing Where to Hire Your Virtual Assistant
As we've mentioned, there are two major options when it comes to choosing where to hire your virtual assistant.
An important part of following this virtual assistant client onboarding checklist is to decide on how you're going to find and hire talent.
One is to do it directly and act as the hiring manager. This process requires you to publish a job ad and wait for responses.
The second option is to go through a virtual assistant company. With a virtual assistant company, you'll have access to a pool of talent, where the VA company will do the heavy lifting of finding, screening, and picking candidates for you to interview.
Plus, there are other perks too, after signing up. For example, free virtual assistant management tools, learning resources, and a lot more. You'll also have the added security of getting a replacement VA right away if the virtual assistant you hire from a company decides to unexpectedly quit. If you were hiring directly, you would have to spend countless hours trying to find a replacement. By hiring a virtual assistant through a VA company, you'll also get the added benefits of cyber security insurance.
Below is a comparison chart that shows the key differences between hiring a virtual assistant directly and hiring a virtual assistant from a VA company.
It's important to evaluate your company and professional objectives in order to determine which hiring path will be more suitable for you.
More often than not, we always recommend going with a VA company, like Virtudesk, as it can cut down the days and hours the recruitment process takes, and also set you up for security and success.
Virtual Assistant Management Tips
As a bonus, here are three tips for managing virtual assistants to help you follow through after you've completed the virtual assistant client onboarding checklist.
1. Be Clear With Your Expectations
Let your virtual assistant know how you want their tasks done after going over the tasks that you need them to complete. Screen recording tasks can help in providing a clear demonstration of how these tasks should be accomplished.
You'll also want to establish expectations around attitude, asking for help, meeting deadlines, and other important work-related goals you have for them. This way, you and your virtual assistant can be on the same page and prevent working conflict in the future.
2. Communicate Every Day
Regular communication will help you and your VA stay on the same page at all times. Set up daily meetings to discuss bigger questions, work on rapport, check in on ongoing projects, and assign new tasks. It's best practice to set these meetings up at the beginning of your VA's shift.
We recommend using Zoom, Skype, or Google Meet for morning meetings.
Even quick calls around 5-10 minutes can help a lot in catching up on task progress, as well as building your overall relationship.
Instant messaging also helps in real-time collaboration and assistance in accomplishing tasks. You can use Skype, Facebook Messenger, WhatsApp, Slack, or your favorite communication tool.
3. Categorize Tasks by Skillset
In building and updating your checklist, categorize tasks by skillset. This can help you in creating an organized job description, as well as identifying which responsibilities are within your virtual assistant's scope of expertise.
As your virtual assistant's task list grows, you'll eventually need to find others who can fulfill the roles and tasks that they may not be able to.
Having a categorized tasklist will help you more easily identify the next hire you will need for your team.
When you divide tasks by skillset and delegate each skillset to each person or virtual assistant, you run a greater chance of maximizing that person's talents and job satisfaction. That's because you are giving them the opportunity to do what they truly love and are good at.
Conclusion
An efficient onboarding process can help you access the full potential of working with a virtual assistant to grow your company. Knowing the hiring process and the difference between how to hire a virtual assistant directly and with an agency is also essential if you are new to the virtual assistant business model.
You can trust that a properly onboarded virtual assistant will be able to accomplish the tasks discussed and delegated from your onboarding and training process. Moreover, following this virtual assistant client onboarding checklist can help you leverage the power of delegation for growing your business effectively.
If you're interested in hiring virtual assistants through a virtual assistant company like Virtudesk, fill out this form and one of our Consultants will get in touch with you.
More Articles From Virtudesk:
Meet our Most Trusted
Partners & Clients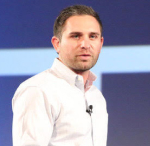 Byron Lazine
Co-Founding Chief-of-Operations at BAM (Broke Agent Media)
I've been using Virtual Assistants for years throughout all of my companies. Once we found Virtudesk the process got even easier and allowed us to scale out our hiring. Highly skilled and accountable professionals. 100% recommend!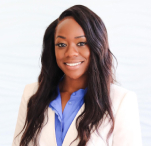 Rebecca Julianna James
Realtor / Content Creator
Before getting started with Virtudesk I had my doubts that they would find what I was looking for. I needed a very particular person to add to my team and let me tell you I am highly pleased! My virtual assistant Myril is the best! I am excited to grow my socialmedia accounts with her. Thank you Virtudesk!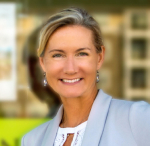 Chelsea Erickson
Realtor La Belle RE Group
I am very happy with the assistance Virtudesk is providing for my real estate business. This is a newer position for my company and we are working through the creation and efficiency.
Share via Facebook
Share via Twitter
Share via LinkedIn
Share via Pinterest
Send via E-Mail