How to Run a Real Estate Brokerage with Virtual Assistants
Jul 9, 2021
How to Run a Real Estate Brokerage with Virtual Assistants
In our previous blog, we discussed the different kinds of services that virtual assistants have to offer. Now here's an example of those services working together for the benefit of a real estate brokerage.
In the
tenth episode of Leverage
,
Lorraine Baldwin
of Nexus Realty discusses with
Tristan Ahumada
how to run a real estate brokerage with the help of Virtual Assistants. Keep reading to discover delegating tasks and roles to the right selection of VAs can help your business grow.
Map Out Your Organization
The first step in strategizing for your Real Estate brokerage is to map out your organization. This part of the process will show you the people, skills, and other important elements that you need for your business.
Before reorganizing with virtual assistants, Lorraine already had a pre-existing organizational structure that is followed in her brokerage's office. This helped her crunch the numbers as she began to address her biggest costs. After some research, she found out that 80% of businesses went online because of the COVID-19 pandemic.
With the emergence of working from home, Lorraine, now Designated Broker at
Nexus Realty,
started to reorganize the company as a virtual brokerage.
Go Online
Begin running your operations with assistance from an online platform, if not fully on it. There, internal communication lines can remain open at all times. Everyone is a message away. You can even find platforms that allow you to organize your entire company through one website.
For Lorraine, it started with renting out smaller office space to cut down the huge rent cost, while still having a location for tactile matters. Everything else was allowed to be done remotely by her real estate brokers. Other tasks were delegated to virtual assistants. "We're kind of a hybrid model. That's how I like to look at it," she adds. Naturally, this formed her virtual company structure.
Delegate Tasks and Roles to Virtual Assistants
After figuring out which tasks can be delegated to virtual assistants, it's time to populate those positions. In running your real estate brokerage with VA's, it's not uncommon that you discover more roles that can be fulfilled by a virtual assistant.
Lorraine's virtual company structure centers around her as the Designated broker, with the management duties fanning out to the following roles:
Lead Generation Manager
- A virtual assistant's role for Nexus, this person is in charge of a lot of research on LinkedIn, Facebook, and other relevant platforms for leads. Part of the job is also to work closely with the ISAs.
Managing Broker
- For Nexus, the Managing Broker sets the tone for the entire brokerage. This person finds brokers, supports, and trains them, while also representing buyers and sellers. The managing broker also works hand-in-hand with the Designated Broker.
Virtual Office Manager.
Lorraine delegates this role to a Virtudesk virtual assistant. This involves setting up training, meetings, events, and onboarding new agents. Through remote work, the VA also manages communication with brokers and handles telephone inquiries for the company. On a daily basis, the Virtual Office Manager also provides support to Nexus agents and brokers. Lorraine names this position as her most important first-twenty-hour hire.
Transaction Coordinator
- Nexus uses a combination of in-house and virtual assistant staff to fulfill the Transaction Coordinator duties. They are responsible for closing deals, preparing the necessary and correct paperwork, and overall assistance in processing transactions.
Marketing Manager.
For Nexus, the Marketing Manager has the responsibility to keep everything fresh for the public eye. This involves working with social media platforms, email marketing, and advertisements. Generally involved in a lot of planning, the Marketing Manager also prepares marketing collateral for the company's marketing efforts.
Growth Manager
- The growth manager at Nexus does the recruiting. This position, also filled in by a virtual assistant, handles cold-calling, Facebook Ads, and leads research as part of their recruitment efforts.
When running your brokerage, it's important that you know the importance of each role and why they are delegated to people who can focus on them. Appropriately trained VAs can be expected to do a lot. What's important is that you've built a reliable system prior to populating your organization. Your VAs will repeat your process for you, while you focus on leadership roles and check in from time to time to keep everything up to date and optimized.
Work on Your Business
Do what you do best and focus on how you can scale your company from here. Now that you've got more time on your hands, use it to fully realize the leadership position you are in. You may have dabbled in a little bit of everything prior to working with virtual assistants, but now you've got people trained to focus on those tasks, freeing you up for the bigger responsibilities.
Stay Connected
Like with any other business, your virtual staff will have to stay in touch with you after training. Make sure to have regular checkups, keep communication open, etc. Regular communication plays a vital role in running a virtual business. This builds trust and rapport between brokers and VAs, and any other members of the company.
Let communication become part of your routine when working on the growth of your brokerage. By regularly checking on your staff, addressing hiccups as soon as possible, you'll have less time spent sitting on mistakes, and more time perfecting your strategy. Eventually, this becomes a strong foundation for the growth phase and rate you will eventually achieve.
[video width="auto" height="auto" mp4="https://www.myvirtudesk.com/wp-content/uploads/2021/07/how-to-run-a-real-estate-brokerage-step-by-step-video.mp4"][/video]
How to Run a Real Estate Brokerage: The Bottomline
Setting up any business is challenging. Migrating your operations to the web will present its own set of challenges as well. However, if you can make a call to hire a virtual assistant, you can build a team to help you seamlessly integrate your offline operations into the world wide web.
Nexus is just one of the many businesses that benefit from hiring virtual assistants in the advent of remote work and virtual staffing. Not only do they lower hiring, training, and payroll costs, but they also get to dedicate more time, people, and other important resources to profit-making and scaling activities.
Lorraine was able to save more and do more with the help of virtual assistants from Virtudesk. If you're interested in how to run a real estate brokerage with virtual assistants,
fill out this form
, and we'll let you know what kind of virtual assistant services we can provide you.
More Articles on Real Estate Virtual Assistants
Meet our Most Trusted
Partners & Clients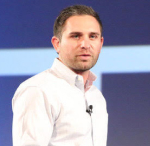 Byron Lazine
Co-Founding Chief-of-Operations at BAM (Broke Agent Media)
I've been using Virtual Assistants for years throughout all of my companies. Once we found Virtudesk the process got even easier and allowed us to scale out our hiring. Highly skilled and accountable professionals. 100% recommend!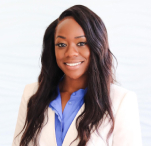 Rebecca Julianna James
Realtor / Content Creator
Before getting started with Virtudesk I had my doubts that they would find what I was looking for. I needed a very particular person to add to my team and let me tell you I am highly pleased! My virtual assistant Myril is the best! I am excited to grow my socialmedia accounts with her. Thank you Virtudesk!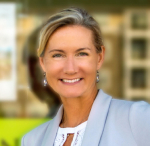 Chelsea Erickson
Realtor La Belle RE Group
I am very happy with the assistance Virtudesk is providing for my real estate business. This is a newer position for my company and we are working through the creation and efficiency.
Share via Facebook
Share via Twitter
Share via LinkedIn
Share via Pinterest
Send via E-Mail