The Best Apps for Tracking Work Hours
Sep 14, 2021
The Best Apps for Tracking Work Hours
The incoming hybridization of the pandemic's remote workforce comes with new challenges. A lot of it can be helped when you find the best app for tracking work hours for your business.
In this blog, we take a look into the best options for this remote management dilemma. Here are apps that encourage transparency, productivity, and more, without enforcing micromanagement.
What is Time Tracking?
Simply put, time tracking is the practice of recording working hours for employees. You can use it for accurate compensation estimates, project supervision, and other purposes.
It is a helpful tool for managers and business owners who work with remote employees. You can simply require your remote working employees to clock in and out using the software.
It will also track your employee's monitor activity during their shift so you can hold them accountable for completing their work.
Technology updated the former practice of manually computing worked hours. Time tracking can now be done automatically by both businesses and freelancers.
The Benefits of Automated Time Tracking
Everyone has the same 24 hours in a day. That makes it a valuable practice to track the way we use our time both professionally and personally.
For some, it's their secret to achieving the work-life balance or integration that they want for themselves. Here are the many benefits of automated time tracking for anyone using it.
Improved Time Management
The most obvious benefit of working with a time documenting system is that your timesheets are automated. Data entry is a small but time-consuming process that everyone does.
Automating your entire time tracking systems cuts that time for a lot of your employees. That means they can handle more tasks instead.
Another benefit of time-tracking apps is the scheduling function. The best app for tracking work hours should also include project management functionality.
Task-specific time tracking for employees is also a big plus. These functionalities help employees budget their time for regular duties and extra assignments.
Accountability
Having a time-tracking system implemented encourages employees to be more self-governing. Most apps come with the functionality of sending in reports of tasks to be done and tasks finished.
Through that, employees can get better at budgeting the time they spend on each task. You can even recommend the Pomodoro technique or other time-blocking practices for starters.
This sense of self-governance that time-tracking instills also promotes accountability among employees. Employers can check on their employee's monitors and the tasks they work on in real-time to hold them accountable for the time spent on work-related activities.
Learning how to budget time turns employees into accountable professionals. Ones who know which tasks to prioritize and how much time they need to finish them. Done properly, this raises their efficiency and productivity in the work they do.
Project Management & Transparency
The use of time trackers also means that timesheet records are accessible at all times. This helps managers and business owners track progress individually and collectively for the business. It can also be used to show employees their impact on the business's objectives.
Time tracker's project management features also help employees and team members assign and complete tasks, and keep track of project progress.
You can usually assign tasks to others, and let other key players on your team know when you complete certain tasks.
Virtual timesheets and automated reports also mean managers have easier access to gaining insight into which areas can be improved. Reports can help address if the root cause of problems is the workload of the entire group, or if someone needs a little more training.
The availability and accessibility of records are great tools for managers to address areas in the process that need additional work.
Better Workforce Management
Business owners can use time tracking to manage their entire workforce remotely. This goes beyond the observation of their reports and accomplished tasks, however.
Time trackers also allow managers to encourage their employees by rewarding top performers or those who have the best use of their time.
Moreover, time trackers can also be used to take care of the employees. Seasonal trends could suggest that some tasks be set aside for another time or personnel. Or that some employees are overexerting themselves.
This is a valuable use of time trackers that shouldn't be overlooked by anyone.
Gain Budgeting Insight
Time trackers usually come with a billing integration or functionality. Especially if staff is paid by the hour, like virtual assistants, the best app for tracking work hours will be a valuable tool for accurate billing estimates.
This can also be used to forecast your business's demand for another hire. Like how much work needs to be done, and how much that can cost you.
The best time tracking app is one that helps put the relationship between work and money into perspective.
If you're paying for work to be done, a time tracking app is a great option to measure the productivity of your business's engagement with its employees.
Best Apps for Remotely Tracking Work Hours
Timedly
The best thing about Timedly is it's free. Timedly is a time tracking app that comes free when you get a virtual assistant from Virtudesk.
This app enables you to post recurring schedules for your virtual assistants, track their breaks, and have timesheets based on their login activity.
Timed screenshots (taken every 2 minutes of the VA's screen monitor) also allow you to encourage accountability and transparency with your virtual assistants on Timedly.
It also has an in-app communication tool, task breakdown and reports, and real-time collaboration through its project management collaboration.
Get a virtual assistant from Virtudesk to get Timedly, or join our Leverage Facebook Group to get regular updates on how clients are using it.
Paymo
Paymo is another innovative time management tool. Employees or freelancers can log in and out to begin tracking hours and communicating task progress.
Paymo includes a kanban board and Gantt charts, which are also great for project-based task tracking. The app also includes automated invoicing and integrations with other productivity apps.
Paymo streamlines the entire process of working up to preparing timesheet-supported invoices. Its design encourages collaboration on top of implementing universal accountability.
Clients also commend this app for providing excellent support on top of its many features.
Hubstaff
Hubstaff is remembered by users for its intuitive interface. It can be used on desktop and mobile devices so any kind of work can be done and tracked as long as Hubstaff is on the hardware. It offers 17 different kinds of reports generated from timesheets.
The app also includes automated timesheets and invoicing that help with payroll. Hubstaff also includes virtual achievement badges to reward users and boost their morale.
This also serves as a constant reminder that time tracking apps are for productivity and not micromanagement.
Buddy Punch
Buddy Punch is another innovative time tracking tool that offers a lot of advanced functionalities. This includes facial recognition for easier and more secure user logins. Their on-demand reports are also great for brainstorming business decisions at any time.
Another advanced feature is their GPS tracking that helps increase security measures for both parties. This is a great feature if you're managing a team remotely, especially from different locations.
The geofencing feature is another remote management tool that is very helpful for managers who work remotely.
Employees also have the ability to input their availability on Buddy Punch to avoid scheduling conflicts in advance. Overall, this is a great time management tool that empowers users on all ends as self-governed time managers.
The Best Apps for Tracking Work Hours
Time is a resource and that's why it's a good practice to observe where and how it is being used. The best app for tracking work hours in your business will help you make better decisions in the future.
It is important that everyone in the organization understands this. Otherwise, it becomes a micromanaging tool that imposes on everyone, including yourself.
Use time trackers to enhance everyone's time management capabilities. This will ripple into better efficiency, productivity, and accountability from everyone. Whether you're working with in-house or remote staff, a time tracker could prove very helpful. After all, you're budgeting time as your most valuable resource.
If you are interested in getting Timedly with a virtual assistant, then simply fill out this form, and one of our consultants will reach out to you.
More Articles From Virtudesk:
Meet our Most Trusted
Partners & Clients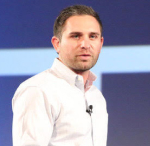 Byron Lazine
Co-Founding Chief-of-Operations at BAM (Broke Agent Media)
I've been using Virtual Assistants for years throughout all of my companies. Once we found Virtudesk the process got even easier and allowed us to scale out our hiring. Highly skilled and accountable professionals. 100% recommend!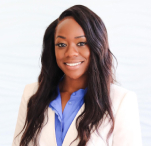 Rebecca Julianna James
Realtor / Content Creator
Before getting started with Virtudesk I had my doubts that they would find what I was looking for. I needed a very particular person to add to my team and let me tell you I am highly pleased! My virtual assistant Myril is the best! I am excited to grow my socialmedia accounts with her. Thank you Virtudesk!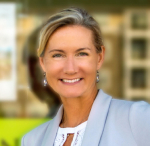 Chelsea Erickson
Realtor La Belle RE Group
I am very happy with the assistance Virtudesk is providing for my real estate business. This is a newer position for my company and we are working through the creation and efficiency.
Share via Facebook
Share via Twitter
Share via LinkedIn
Share via Pinterest
Send via E-Mail