Use LinkedIn Lead Generation to Increase Your Revenue
Sep 4, 2021
Use LinkedIn Lead Generation to Increase Your Revenue
LinkedIn has become a powerful tool for B2B lead generation. Its core purpose has opened up a way for entrepreneurs to directly contact decision-makers in companies. Publishing content also helps businesses drive audiences into their funnel directly.
LinkedIn is a social media platform that revolves around making professional connections. It could be for knowledge sharing, career development, or any other social networking activity. There you can find professionals who aren't available or accessible on other social networking sites.
Users include CEOs, VPs, managers, and even Fortune 500 entrepreneurs--decision-makers who would be the main target audience of B2B marketing. With industry leaders and entrepreneurs, the audience on Linkedin has twice the purchasing power of the average user on other platforms.
Robust as it is, the platform still requires all of us to take a strategic approach to generate leads. Here's how it works, and some tools you should look into if you're interested in making it part of your overall strategy.
Lead Generation Through LinkedIn, Explained
Lead generation is a vital activity for all businesses, established or growing. This is where you actively pursue prospective clients and convert them into actual buying customers. You can manually scout your target market, use social media, or purchase leads from an agency.
LinkedIn can provide targeted leads. Targeted leads are prospects very close to your niche, carrying more likelihood of being converted to a purchasing customer. Find targeted leads on LinkedIn by narrowing down your search to a very specific audience group.
LinkedIn allows users to filter by industry, seniority, location, and other useful categories. Use this feature to find prospects that match your target market's profile.
Post updates that are relevant to your target audience, engage with them, find people looking for recommendations, and connect with industry leaders. These might be your next paying customers when you convince them to check out your product.
You can also run ads that will only be shown to your relevant audience group. Make sure your ads are also interesting for them and provide valuable information about your solution.
LinkedIn Tools for Lead Generation
To find targeted leads, LinkedIn offers a lot of tools within the platform. There are also helpful external tools you can use to optimize your lead generation process with LinkedIn. To help you get started with finding targeted leads, here are some of those tools.
Matched Audiences
Matched Audiences on LinkedIn lets you select and create audience segments classified at a granular level. You can do this by targeting the audience from your website, your LinkedIn profile, or your contacts list. This becomes your compass when you're creating a marketing funnel or a targeted ad.

With matched audiences, you'll be able to determine which audience groups are more likely to respond to your lead gen efforts and give you a higher conversion rate. Avoid paying for an ad that shows your ad to a large audience. Increase your conversion rate by targeting a specific audience that matches your customer persona.
Sponsored Content
Turning your LinkedIn updates into sponsored content lets it be an active post on your audience's feed for an extended period of time. A regular update will show up only around the time of its posting. If it gets a lot of traction or engagement, it could be featured and show up on other users' timelines. Sponsoring your content guarantees that your most important updates are always shown long after they are posted.
Lead Gen Forms
Lead gen forms are amazing. It's an option for you to add a button to your ads that makes signing up easier and faster for your audience with a pre-filled form. This makes it more convenient for users to respond to your ad and sign up for your promotions.
LinkedIn Ads
LinkedIn Advertising is LinkedIn's response to having in-built ads on the platform. In addition to sponsoring your content, you can also sponsor messages for your target audience. You can also set up a text ad that appears on the sidebar. There are even customizable dynamic ads that allow you to design the experience for your audience. What's great about it is that LinkedIn Ads offers multiple options depending on your goals and budget.
Campaign Manager
LinkedIn's Campaign Manager lets you manage all of your campaigns, adjust the budget, follow engagement, and gain insight you can use for your next campaigns. This integration provides a space for you to have a control panel for your active and previous campaigns. Track your progress and make sure everything is aligned with your LinkedIn lead generation goals with the campaign manager on LinkedIn.
Facebook
Facebook is an external tool you can use together with LinkedIn in generating leads. You can find more information on your audience by checking which professional groups they're in on Facebook.

You can do the reverse and contact Facebook group members on LinkedIn, too! Try checking their business page on Facebook or their personal account to find out which pain points they need to address. This helps you personalize your messages when you touch base with them.

You can also develop an integrated approach when running ads on either platform. If you run your campaigns on both platforms, you'll have a higher chance of being exposed to your prospects.
Twitter
Twitter also provides a great way for you to observe your audience's behavior outside of LinkedIn. You can also join communities and conversations, and bring those back to LinkedIn. This could also be your way to find your competitor's audience and turn them into your customers.

Look into the conversations your target market and competitors are engaging in to give you a better idea of how to approach them.
Phantombuster
Phantombuster is an automation and extraction tool you can use to generate leads. It can be used to extract a list of information from LinkedIn connections and other online communities. It can be used to automatically build your prospect list or find people's LinkedIn profiles if they're from outside of the platform. This makes it much faster and easier for you to do research on online communities to generate leads for your business.
FindThatLead
FindThatLead is another smart research tool you can use to find contact information on your leads. It's comparable to having a Google search bar for leads. FindThatLead lets you find people's email addresses with their social accounts or company domain.

It also has a tool for generating leads based on the criteria you build. They can even verify for you if you can send emails to the addresses you find. Gone are the days where you're manually scouring the internet only to find an outdated email address or contact number for your leads.
Expandi
If you're looking for a way to automate your LinkedIn lead outreach, you can use Expandi. Once your LinkedIn account is connected, Expandi lets you automate ads and messages targeted to your audience segments. You can also automate an email sequence to your LinkedIn contacts with this tool.

The dashboard lets you quickly observe your progress and calibrate your strategy. Try Expandi to find a faster and more efficient way of reaching out to your prospects on LinkedIn.
Lead Gen Outsourcing with Virtudesk
For growing businesses, lead generation outsourcing can be a great way to expand operations. When your funnel gets populated and your sales reps need to focus on closing deals, then that's what they should be doing.

Outsourcing your lead generation and overall lead management allows your sales funnel to keep going without the influx of leads getting stunted. Virtudesk's virtual assistants are highly trained at lead generation practices.
Our prospecting virtual assistants can assist in lead processing and generation so you and your team can focus on what matters most. Especially for business scaling where a rise in prospective and purchasing clients should be sustained, getting a virtual assistant is a cost-effective way of making sure no growth activity gets left behind.

Delegate LinkedIn lead generation to a virtual assistant so the rest of your team can focus on what they do best and increase revenue. If you have plans to scale your business with the help of virtual assistants, fill out this form and someone from our team of consultants will get in touch with you.
More Articles From Virtudesk:
Meet our Most Trusted
Partners & Clients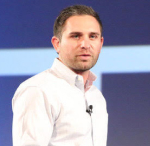 Byron Lazine
Co-Founding Chief-of-Operations at BAM (Broke Agent Media)
I've been using Virtual Assistants for years throughout all of my companies. Once we found Virtudesk the process got even easier and allowed us to scale out our hiring. Highly skilled and accountable professionals. 100% recommend!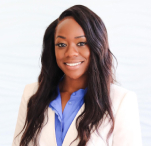 Rebecca Julianna James
Realtor / Content Creator
Before getting started with Virtudesk I had my doubts that they would find what I was looking for. I needed a very particular person to add to my team and let me tell you I am highly pleased! My virtual assistant Myril is the best! I am excited to grow my socialmedia accounts with her. Thank you Virtudesk!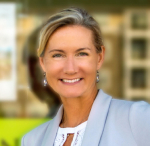 Chelsea Erickson
Realtor La Belle RE Group
I am very happy with the assistance Virtudesk is providing for my real estate business. This is a newer position for my company and we are working through the creation and efficiency.
Share via Facebook
Share via Twitter
Share via LinkedIn
Share via Pinterest
Send via E-Mail