Step by Step Guide to Hiring and Training a Remote Assistant
Sep 16, 2020
Step by Step Guide to Hiring and Training a Remote Assistant
Due to the recent events, lockdowns, and quarantines, the way we live our lives has changed and so is the way we run our businesses.
Many companies have moved their operations to Work From Home (WFH) and Online Platforms. The employees are now all remote and can be located anywhere in the world as long as they have great internet speed.
Needless to say, during the tough times in order to stay afloat, it's important to reduce costs and maximize global talent.
Hiring a Virtual Assistant (VA) is a critical and key step in your career path, business growth, and continued operation. Whether you're a business owner or a self-made entrepreneur, if you're thinking about how to leverage your business – a Virtual Assistant is the answer.
In this article, I'm going to walk you through the process of hiring and training a Virtual Assistant and share some specific tips and tools to help you manage virtual staff effectively.
Step 1: Document the Tasks You Want To Outsource
Start by making a list of all the tasks and processes that you plan to delegate to your Virtual Assistant. It's important to understand exactly what you want to outsource because in order to reach maximum effectiveness you need to be clear with your Virtual Assistant.
Step 2: Create a Job Description
Your job description should include:
Background information about your business (your industry, what you sell, and who your clients/customers are)
Education, experience, and skills required
List of duties and responsibilities
List of any apps, tools, or software they will be using
Step 3: Post Your Job Description Online
Here are some popular websites and directories you can use to find remote assistants:
Step 4: Interview Your Top Candidates
You should be prepared to receive hundreds of resumes and spend a lot of time until you find The One.
Tip: Asking your candidates to complete a real task will help you determine who the top candidate really is.
Here're the questions you can ask the candidates:
What type of work are you best at?
Where are you most comfortable communicating?
How do you structure your workday?
Tell me about a time when you've faced a stressful situation at work. How did you respond?
Let's say we started working together today, 6 months from now, what do you think I'd have to say in a testimonial about you?
What do you do to keep learning?
What is your biggest professional achievement?
How quickly do you typically respond to email?
Step 5: Train Your Virtual Assistant
Here comes the most important part of the whole process. The actual work requires more than VA's qualifications. Training helps to make your daily operations run smoothly with your Virtual Assistant. If you do everything right, you'll be satisfied with the results you'll get.
Admin
If you are training your remote assistant on the general aspects of the business, you might consider self-recording an audio or video for them to listen to.
Create checklists with detailed daily tasks
You VA should know how to use MLS, especially how to sort out, prepare, and compile your documents that are part of your data management process and business needs
You will need to ask him to follow up on transaction documents updates
Your VA should know how to schedule appointments and events (VA can use google calendar, Calendly- schedule appointments, Trello – to create vision boards, keep track of meetings and tasks, and Zoom – to schedule online video conferences)
It's very important to show your VA how to manage interactions between current clients and potential leads (VA can use CRM software, Google sheets, etc)
When your remote assistant comes onboard, inform them about your security settings.
Marketing
Make a list of ideas and share them with your VA, also you can subscribe to very useful services like Canva, Adobe Illustrator, Photoshop, etc.
If you don't have the ability to record things, you can still document each step in a Word document and take screenshots of the different steps
Create an editorial calendar, so you can monitor which task your VA is doing right now
First of all, you can create simple tutorials that walk them through each step.
You and your VA will need to come up with signature graphics that he will use in the future
It is very important to ask your VA to send you a Test email campaign, before sending them out to clients
Transaction Coordinator
Give examples of what you're looking for via screenshots, links, and attachments.
You need to explain to your VA how to write and update offers, also Compile, verify, record, and process forms and documents
Ensure real estate contracts are processed properly and in a timely matter, with a focus on detail
You will need to provide your VA information about lenders, escrow, title companies (Lender follow up on Appraisal and insurance, Escrow follow up on docs, Title, signing appointments, Preliminary HUD)
Calendar management should be a very important requirement for your VA (Google calendar. Calendly – to schedule appointments
Ability to digest detailed contracts and make informed decisions based on content
Also, you should explain to your VA how to Provide information on transaction services to brokers directly and in-office meetings
Tips For Managing Your Virtual Assistant
Schedule daily check-ins. Use a communication tool such as Skype or Slack to conduct quick daily check-ins (ideally, at the beginning of their workday) with your Virtual Assistant.
Require daily and weekly reports
Also, I recommend you take a look at Timedly software, where you can track your remote assistant in real-time, see screenshots, and collaborate on projects.
Top Tools For Outsourcing And Managing Virtual Staff:
Communication Tools:
Project Management Tools:
File Sharing & Security
Key Challenges When Hiring And Training Your Virtual Assistants
If you got to this point, here's something to think about:
Trust and Responsibility – you must learn to trust the remote assistant. That trust can only be earned by providing excellent service on small projects, which will lead to large projects.
Payments and Exchange rate – it might be extremely hard to settle payments from the PayPal account because most likely your VA will be living in a different country.
Exchange rates can often fluctuate which makes billing very difficult. Bank transfers may also cost money and may be delayed by local banks in a country where your virtual assistant lives. (Philippines, India, Pakistan)
Security – most likely you will give a VA access to your CRM, MLS, leads list, personal information, maybe even your credit card information. How do you know that your information is safe? We go back to Trust again. Do you trust your VA?
Control – What tasks or projects did your VA complete? How much time did your VA spend on each task or project? What is your VA still working on? Isn't your VA sleeping?
These are the main questions you are going to ask yourself and your VA while working together. It might be tough to control someone remotely.
Either you trust your VA 100%, or you can also use a remote assistant management platform where you have real-time access to what your VA is doing. 
I recommend taking a look at Timedly managing platform – an interactive platform to track and manage your virtual assistants.
Good news – the result of the distance and lack of direct relationship is that you're going to be a lot more controlling when it comes to handing over both important and seemingly unimportant tasks to your VA.
Conclusion
Finding a perfect Virtual Assistant is like a Full-time job. Overall it's going to take at least 80 hours to find and train your perfect match, be prepared for that.
If you're looking for an easier way to hire a Virtual Assistant, I recommend you to take a look at Virtudesk. It only takes 3 easy steps.
Sign up – where you fill out the form and let us know about specific details of what you need for your business.
VA Matching – we'll find VAs with qualifications that match your requirements and send their DISC Profiles and Resumes for you to interview them.
Meet & Greet – Meet with your chosen remote assistant and the Team Manager assigned to work with you. Our VA's are already trained, they undergo (FBI grade) background and systems checks.
Our Support staff proactively manages and helps your Virtual Assistants hand in hand to contribute to the success of your business. Also, you'll receive access to our Time Tracker App to monitor your Virtual Assistant's productivity.
If you're interested to leverage your business with the help of a virtual assistant, fill out this form to schedule a demo call.
More Articles From Virtudesk:
Meet our Most Trusted
Partners & Clients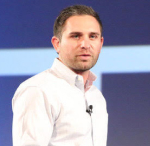 Byron Lazine
Co-Founding Chief-of-Operations at BAM (Broke Agent Media)
I've been using Virtual Assistants for years throughout all of my companies. Once we found Virtudesk the process got even easier and allowed us to scale out our hiring. Highly skilled and accountable professionals. 100% recommend!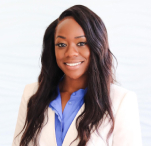 Rebecca Julianna James
Realtor / Content Creator
Before getting started with Virtudesk I had my doubts that they would find what I was looking for. I needed a very particular person to add to my team and let me tell you I am highly pleased! My virtual assistant Myril is the best! I am excited to grow my socialmedia accounts with her. Thank you Virtudesk!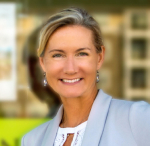 Chelsea Erickson
Realtor La Belle RE Group
I am very happy with the assistance Virtudesk is providing for my real estate business. This is a newer position for my company and we are working through the creation and efficiency.
Share via Facebook
Share via Twitter
Share via LinkedIn
Share via Pinterest
Send via E-Mail