Help Your Business Grow by Getting the Best Virtual Receptionist Services
Jan 13, 2022
Help Your Business Grow by Getting the Best Virtual Receptionist Services
You may think of a receptionist as someone sitting at the office front desk answering phone calls, sending and receiving faxes, and greeting people as they enter the office. However, with today's technology and acceptance of remote work, you can hire remote-working virtual receptionists.
They can do pretty much the same work as an in-person receptionist. However, they can experience greater flexibility with their schedule, and you can experience greater cost savings.
In this article, we go over the best virtual assistant services, the reasons you should acquire a virtual receptionist, and tasks to delegate.
What Do Virtual Receptionists Do?
Virtual receptionists can do the same tasks and have the same responsibilities as in-person receptionists. They can handle correspondence between your business and vendors, customers, leads, and other parties.
You can also have your virtual assistant answer phones and transfer callers to the necessary people on your team. They will give customer support and act as your live answering service or virtual assistant call answering service. They will also be in charge of schedule and calendar management, answer company FAQs, and make outbound calls.
How Much Does a Virtual Receptionist Service Cost?
Virtual receptionists have varying salaries, so the cost of hiring a virtual receptionist depends on where you outsource. Two of the most popular places to outsource virtual assistants and virtual receptionists are the Philippines and India.
If you go through a virtual assistant answering service company, like Virtudesk, the cost of a virtual receptionist can range from $9-10/hour.
The cost of the best virtual receptionist services ranges from $30,000 to $40,000 a year.
The benefit of hiring a virtual assistant from the Philippines is that you can save up to $60k a year on your company's operating expenses every year. Some business owners have even reported saving up to 78% of their operating expenses after hiring a virtual assistant. That's huge cost savings!
Why Should You Acquire Virtual Assistant Answering Services?
Hiring a new employee for your company can be a huge commitment. You are committing a lot of time and money. However, when you hire a virtual receptionist, the time commitment in recruiting and hiring is less, especially if you hire through a virtual assistant company.
That's because they do all of the recruiting and screening of candidates for you, saving you hours in the process. Additionally, outsourcing tends to be cheaper and saves you money. Below, we list the other reasons you should consider hiring a virtual receptionist.
Lets You Focus on Other Tasks
According to Pareto's Law, you focus on 20% of the work that produces 80% of the results. You want to focus on revenue-generating activities and make decisions that will ultimately grow your business.
You don't want to be stuck every day answering all the phone calls your business receives, answering emails, and doing all of the admin work. You'll want to network and collaborate with other businesses, generate leads, go to events, create content, and do other fun and effective work.
By hiring a virtual receptionist for answering services, you can help your business grow and focus on revenue-generating tasks.
Builds Your Reputation
By hiring a virtual receptionist, you can designate one person who will be the first point of contact for your customers and inquirers. Your virtual assistant will act as a person of knowledge, warm greeting, and problem resolution.
Your virtual receptionist will set the tone for your customer experience. When done right, your brand reputation will excel. You will gain a positive image of knowledgeable staff who are quick to respond.
Makes Your Internal and External Processes More Efficient
Virtual receptionists can make your external and internal processes much more efficient. Internally, they can manage and automate your admin work. Not only can they update spreadsheets, reports, and your company database, but they propose ways to automate processes and workflows.
Additionally, they can manage how leads are brought into or carried through your sales funnel. They can manage your company's customer relations management (CRM) system and propose further automation. The ways in which virtual receptionists can improve your external processes are endless.
Increases Your Revenue
This is a huge reason why you should hire a virtual assistant for answering or receptionist services. You can save up to 78% on operational expenses. By hiring another team member to manage tasks you were managing before, you'll have more time to focus on more cost-effective activities and thereby increase your revenue.
What Industries Would Benefit From Virtual Receptionist Services?
It's often a misconception that virtual assistants can only benefit certain industries. This is not the case. You just need to know what tasks to delegate. Despite benefiting all industries, we list the top five industries we think the best virtual receptionist services help:
Healthcare
You know when you walk into a doctor's office, and there's someone to greet you and check you in for your appointment?
Virtual receptionists can do many of the same tasks as that person you see behind the desk. Virtual receptionists in the healthcare industry can provide patient support by answering inbound calls. They can answer patient inquiries about various topics, like doctor availability. They can also schedule appointments, relay messages, and more.
Additionally, virtual assistants can do other administrative tasks, like managing electronic medical records, converting documents into digital health history forms, and verifying insurance documents.
Plus, with telehealth and virtual doctor's appointments becoming the norm, virtual receptionists can greet patients as they enter the virtual waiting room.
Legal
In the legal industry, a virtual receptionist's main task will be to answer phone calls and transfer them to the right people. They can be tasked with schedule management, booking travel appointments for the law firm staff, email management, basic bookkeeping, note transcription, and more. With any extra time they may have, they can also be assigned other tasks like client intake, case research, and marketing tasks.
Marketing
If you have a marketing agency where you offer consulting services, then a virtual receptionist for the marketing industry would be perfect for you. Aside from doing classic receptionist duties, they can help you with some marketing activities too, like website management.
Real Estate
The real estate industry can largely benefit from virtual assistants. Real estate virtual assistants that specialize in receptionist services can help you answer questions for potential and current clients alike. They can remind your clients when they have an open house, when the next meeting is, and what the next steps are for the selling or buying process. Plus, they can help you with your CRM, website, newsletter, and other tasks you may have for them.
Information Technology
Virtual receptionists can help you even if you're in the information technology industry. Your virtual assistant can serve as the first point of contact for inquiries and customers, and you can delegate customer service and technical support tasks, such as order processing.
What Do Virtual Receptionist Services Include?
The services offered by virtual receptionists are numerous, but we list the top six tasks you can delegate below.
Answering Phones
One of the most important tasks virtual receptionists can do for you is to answer all the phone calls your business gets every day. They can answer questions customers have and give them product or service information. Additionally, they can transfer calls to important people in your organization and take messages for anyone who isn't available. Your virtual receptionist will be your best virtual assistant phone answering service, too!
Setting Appointments
Virtual assistant call answering services can be highly advantageous for your business. The professionals you hire can note the time and date people want to meet up with you in addition to managing your and your employees' calendars. They can also send invites, remind you of meetings, and take minutes during your conferences.
Managing Emails
They can also be tasked with managing one or multiple of your company's inboxes. They can manage the general inbox, your inbox, and other executives' inboxes, so you and other company executives can focus on more important tasks. Virtual receptionists can answer emails, filter them, and forward them to other people in the company.
Attending to Customer Concerns
Similar to answering phone calls and emails, virtual receptionists can attend to customer concerns. If a customer is experiencing an issue with your product or service, they can help troubleshoot and resolve the problem. This helps you spend less time on high-energy customers so that you can focus on growth.
Handling Websites
This is huge! Handling websites can be a tricky business. However, a virtual receptionist can help you manage and make updates to the website. They can insert new graphics and text, edit pages, and update backend codes to ensure that your site is functioning smoothly.
Creating Detailed Reports
Virtual assistants can also create daily, weekly, monthly, quarterly, and yearly reports on their tasks and for other team members. They can use tools such as Microsoft Excel, your company's CRM, or other platform services that generate reports.
Where Can You Find the Best Virtual Receptionist Services?
You can find the best virtual receptionist services by browsing through different virtual assistant companies and directories, such as Upwork. They will list the different services and prices for their virtual assistant services and where they are located.
We also recommend going with a US-based services company like Virtudesk, which outsources from the Philippines. Not only will you get amazing management and infrastructure, but the cost savings of outsourcing from the Philippines will allow you to leverage and grow your business in new ways. With the cost savings, you can even put the money you have saved on payroll into new projects and growth initiatives for your company.
Bottom Line
Finding the best virtual receptionist services is important for those who want to improve their company's overall standing in the market. If you want to establish the first point of contact for your customers and experience more business growth, then leveraging virtual receptionists will be a good move for you.
With the global workforce furthered by remote working conditions, virtual assistants have become part of the new normal for business success. If you'd like to try scaling with driven and dedicated remote employees, Virtudesk offers professional services from highly-trained virtual assistants.
If you want to try executing your vision with virtual assistants, fill out this form and one of our Consultants will get in touch with you.
More Articles From Virtudesk:
Meet our Most Trusted
Partners & Clients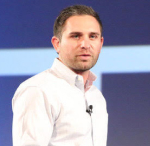 Byron Lazine
Co-Founding Chief-of-Operations at BAM (Broke Agent Media)
I've been using Virtual Assistants for years throughout all of my companies. Once we found Virtudesk the process got even easier and allowed us to scale out our hiring. Highly skilled and accountable professionals. 100% recommend!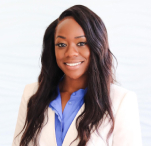 Rebecca Julianna James
Realtor / Content Creator
Before getting started with Virtudesk I had my doubts that they would find what I was looking for. I needed a very particular person to add to my team and let me tell you I am highly pleased! My virtual assistant Myril is the best! I am excited to grow my socialmedia accounts with her. Thank you Virtudesk!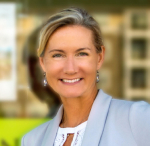 Chelsea Erickson
Realtor La Belle RE Group
I am very happy with the assistance Virtudesk is providing for my real estate business. This is a newer position for my company and we are working through the creation and efficiency.
Share via Facebook
Share via Twitter
Share via LinkedIn
Share via Pinterest
Send via E-Mail