12 Tasks to Outsource to a Virtual Assistant
Dec 24, 2020
12 Tasks to Outsource to a Virtual Assistant
As you are managing your business, you may find that the amount of work you have to complete is getting larger and larger.
There is more work than people to do it all. Instead of feeling like you have to complete all of it yourself or hire expensive in-house staff, consider outsourcing the many types of tasks that you do every single day.
Not only can outsourcing this work save on operational expenses, but it can increase overall team productivity from 10x to 100x. As many as 30% of companies will be outsourced by the new year.
Business owners, entrepreneurs, and professional others are jumping on this new business strategy bandwagon. That's why we have collected the top 12 tasks to outsource to a virtual assistant so that your business can experience reduced cost and increased output:
Tasks to Outsource to a Virtual Assistant
Administrative Tasks
Have someone manage the grunt work and repetitive tasks of admin work. For example, outsource responsibilities like data entry and database management, email and calendar management, process management, and way more!
Social Media Marketing
Achieve your marketing objectives based on campaigns that are most relevant to your business needs. Have someone manage the content ideation, content creation, and social media post scheduling and audience management of your social media channels.
All Forms of Content Creation
Content can be one daunting category of work to address. It can include so much skill and time from your business. That's why outsourcing someone to do all forms of content creation is the most efficient way to win the content marketing game.
Have someone write blogs and email campaigns, create graphics for social media, draft up different forms of marketing collateral, finalize guides, write eBooks, and more.
Outbound Calling
Outsource outbound calling so that you can generate leads and increase your business pipeline.
Lead Processing
Have someone manage the process of attracting and converting prospects into leads who are interested in your products and services.
Client Relationship Management
Hire someone to filter through your leads and provide you with an organized list of current statuses. They can also manage relationships by scheduling follow-up calls and appointments and managing your CRM database and email campaigns.
Transaction Coordination
For real estate agents, you can outsource business professionals to completely oversee the entire real estate property transaction process. They can manage everything from an executed purchase agreement to closing to ensuring proper compliance of the processes associated with the transaction completion.
Receptionist and Secretary Services
Outsource receptionist and secretary services such as the management of incoming office phone calls, email inbox management, calendar and appointment scheduling, and more. They can even act as the point of contact for office operations and procedures and take meeting notes.
Customer Service and Support
Outsourced customer services representatives can assist your customers with their inquiries and other business-related concerns.
Technical Support
You can outsource someone to provide account and product upgrades to customer accounts. They can also troubleshoot, and problem solve customers' technical difficulties or product concerns.
Digital Ads
Digital Ads like Google Ads and Facebook Ads can be an intimidating tool to use, but it's essential to get noticed and dramatically increase leads.
You can outsource this valuable strategy to someone outside your company, like virtual assistants who can manage the ad creatives, social copy, scheduling, budgeting, and management of the paid media.
SEO Services
Hire someone to take care of your digital presence and visibility. Have someone manage your website, optimize your content, create backlinks for your site, and more.
Bottom Line
You may be wondering by now how you would efficiently and effectively outsource someone.
The answer is Virtual Assistants!
Hiring virtual assistants is a proven strategy that business owners, entrepreneurs, and professional others have used in order to maximize their time and business growth. Our virtual assistants are proficient at all of the tasks above and can help you achieve your next business goals.
If you want to read more about how to outsource tasks to a virtual assistant, read these articles about outsourcing answering services, virtual receptionist services, and how to hire and train a virtual assistant.
If you are interested in learning more about virtual assistants or want to schedule a demo call, fill out this form, and one of our Consultants will be in contact with you.
More Articles From Virtudesk:
Meet our Most Trusted
Partners & Clients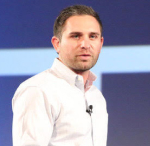 Byron Lazine
Co-Founding Chief-of-Operations at BAM (Broke Agent Media)
I've been using Virtual Assistants for years throughout all of my companies. Once we found Virtudesk the process got even easier and allowed us to scale out our hiring. Highly skilled and accountable professionals. 100% recommend!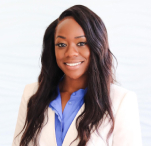 Rebecca Julianna James
Realtor / Content Creator
Before getting started with Virtudesk I had my doubts that they would find what I was looking for. I needed a very particular person to add to my team and let me tell you I am highly pleased! My virtual assistant Myril is the best! I am excited to grow my socialmedia accounts with her. Thank you Virtudesk!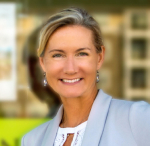 Chelsea Erickson
Realtor La Belle RE Group
I am very happy with the assistance Virtudesk is providing for my real estate business. This is a newer position for my company and we are working through the creation and efficiency.
Share via Facebook
Share via Twitter
Share via LinkedIn
Share via Pinterest
Send via E-Mail