6 Virtual Assistant Services that Increase Efficiency in Trucking Operations
Sep 18, 2021
6 Virtual Assistant Services that Increase Efficiency in Trucking Operations
Trucking dispatch can be complicated work if you or your dedicated dispatcher are drowning in paperwork, messages, and reminders on top of providing real-time support and tracking. If you're getting that sense of overload on a regular basis, then getting the help of a virtual logistics assistant can definitely help you.
Outsourcing some of your tasks to a virtual assistant can help you lighten the load without breaking the bank or sacrificing productivity.
In this article, you will learn the different services a virtual assistant can provide for the logistics and trucking industry. From truck dispatch to logistics coordination, find out which of these VA services your trucking business needs today.
Trucking Dispatch for Logistics Operations
Trucking dispatch professionals are responsible for managing and coordinating the movement of goods and materials by trucks. They plan, control, monitor, and communicate the progress of deliveries.
Truck dispatchers are also known as the point of contact for transportation matters in trucking companies, logistics firms, and other organizations that transport products via trucks.
Their responsibility covers matching shipments with drivers, coordinating with customers and vendors, and monitoring shipments and their schedules, among others.
Working remotely, truck dispatchers are a critical part of the trucking industry and play a key role in making sure goods are delivered on time, in good condition, safely and efficiently.
Virtual Logistics Assistants for Trucking Dispatch
Because the work of a trucking dispatch professional is usually done remotely, businesses in the logistics industry also have the option to outsource to virtual assistants. The same goes for dispatchers and owner-operators who need an extra hand on their day-to-day.
Virtual assistants are also remote professionals known for handling different kinds of projects and tasks for their clients. They are known for handling calls, managing administrative matters, and providing concierge services to customers, operation teams, or both.
Virtual assistants are reliable planners and managers making them highly effective as logistics assistants for trucking dispatch and logistics operations. They can take on tasks like fleet management, real-time carrier support, route planning, negotiation, and so much more.
Here are five other virtual assistant services you can get for your trucking or logistics business:
Logistics Coordination
In a logistics coordination team, a virtual assistant may be tasked to work closely with drivers and the dispatch team to ensure that shipments are transported safely and efficiently.
In this role, a virtual logistics assistant's tasks may include the coordination of shipments and their schedules, selecting carrier rates, preparing carrier contracts, and making sure carriers meet regulatory and compliance requirements. This may require them to work closely with load boards and brokers as well.
Real-time tracking and monitoring of shipments may also be delegated to a virtual logistics assistant. Monitoring shipment status can be done with GPS-enabled trucking dispatch software, while other fleet management systems can also be used to communicate updates with drivers, vendors, customers, and other stakeholders.
In line with the tasks of a logistics administrative assistant, you can also outsource documentation-related tasks to virtual logistics assistants. This includes bills of lading, shipping manifests, and customs documentation, among others.
VAs for logistics and trucking operations can also help with problem resolution during the shipment process. As logistics coordinators, they can communicate with various team members and provide help to carriers in real-time.
If your business needs an assistant logistics manager or assistant logistics coordinator to help in trucking dispatch and the management of shipments and documentation involved, you can save on costs and outsource the role to a virtual logistics assistant instead.
Marketing Services
Virtual assistants are also known for helping out marketing teams and businesses. Marketing tasks for your trucking business can also be outsourced to a marketing virtual assistant.
Virtual assistants in the logistics industry can provide social media management, email marketing, and other creative services. This can allow your business to expand its marketing efforts without stretching your budget too thin.
You also get to respond to the need of your business to constantly have marketing channels active for profit-generating opportunities. Having a presence on social media and digital ad spaces can help your business find more customers, better vendors, brokers, and the right people to help your business grow.
Prospecting Services
Virtual assistants are well-versed in prospecting for businesses. You can expect one to be ready for cold-calling leads in your database. Further training can also equip them with the right skills to find clients and brokers in the logistics and trucking industry.
Virtual assistants for logistics companies can take care of lead-generating activities like email campaigns, lead qualification, and data mining. You can even delegate the task of working on customer profiles to an experienced prospecting virtual assistant.
You could also have your prospecting virtual assistant check out load boards like Truckstop and 123Loadboard to find loads and for possible recurring business. Having a virtual trucking assistant for prospecting can be your business's key to successfully scaling.
Concierge Services
Many businesses start out with virtual assistants by hiring virtual receptionists to take calls, relay and reroute information, and even prequalify possible leads.
Depending on which tasks are delegated to your virtual logistics assistant, their role can transform from a simple virtual concierge to being the point of contact for all your internal or external communications.
With the right industry skills and software, they can also provide administrative and operational support while facilitating communications among key stakeholders in your trucking business.
A highly beneficial setup may also include inbox management and schedule management to help you and your team get the best use out of your time.
Customer Service
Another important task you can delegate to a virtual logistics assistant is handling calls and messages in customer service. This one directly affects your customer retention strategy, which is another income-generating channel for you.
Having someone focused on providing a great customer experience for your clients positively impacts the growth of your business. This opens up opportunities for repeat business, referrals, and high-value transactions.
If you'd like to start having that aspect of your business going without raising your expenses too much, delegate customer service management to a virtual trucking assistant. All you need is a VoIP service like Skype and a virtual assistant, and you're all set.
Virtual Logistics Assistant and Truck Dispatch Services
Virtual assistants are highly capable individuals who can be utilized by entrepreneurs in all fields of business.
By getting a virtual logistics assistant for your business, you get to experience an increase in productivity and cost savings. This might be your best decision for running your business more efficiently, taking you closer to your goals.
If you have plans to scale your business with the help of virtual trucking assistants, fill out this form and someone from our team of consultants will get in touch with you.
More Articles From Virtuesk:
Meet our Most Trusted
Partners & Clients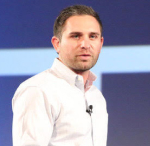 Byron Lazine
Co-Founding Chief-of-Operations at BAM (Broke Agent Media)
I've been using Virtual Assistants for years throughout all of my companies. Once we found Virtudesk the process got even easier and allowed us to scale out our hiring. Highly skilled and accountable professionals. 100% recommend!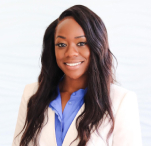 Rebecca Julianna James
Realtor / Content Creator
Before getting started with Virtudesk I had my doubts that they would find what I was looking for. I needed a very particular person to add to my team and let me tell you I am highly pleased! My virtual assistant Myril is the best! I am excited to grow my socialmedia accounts with her. Thank you Virtudesk!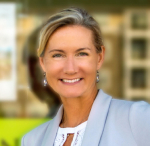 Chelsea Erickson
Realtor La Belle RE Group
I am very happy with the assistance Virtudesk is providing for my real estate business. This is a newer position for my company and we are working through the creation and efficiency.
Share via Facebook
Share via Twitter
Share via LinkedIn
Share via Pinterest
Send via E-Mail