Lead Generation Techniques & Best Practices Today
Apr 5, 2018
Lead Generation Techniques & Best Practices Today
Lead Generation and Email Marketing is the best way to make sales online. That's why true lead generation always involves collecting the prospect's email address.
Blogging
Blogging may be a far from the typical Lead Generation tool. Since it's hot in the market considering getting leads from blogging would be a perfect move. However, the idea of blogging may give you the option to educate and convert strangers into something that you could gain from.
Social Media Buttons
Social Media plays one of the biggest parts of lead generation as everybody utilizes many social media platforms. Again similar to blogging your ultimate goal is to spread the word by the use of likes shares and comments and turn them into potential leads.
All about Video
As YouTube is one of the world's second largest search engine and the social network Facebook which is poised to give video extra reach in their newsfeed. A video speaks a thousand words an from that generating a lead can be easy peasy for you.
A couple things to consider:
Keep the video short and simple, but not too short. For the initial promo video, try to keep it under a minute and a half. Consider having more in-depth videos available to describe various features of your product or service. Know your strengths and weaknesses. If you are not great at both creating videos or public speaking, then you should hire someone. Always better to have a good first impression than a cheap bad impression.
Remember

 

community

 and 

meetings
Attend conferences. This will help you find a network of influencers who may promote your product as well as potential customers.Best if you will be invited as a host at conferences as long as you can add value. Speaking can help you get a lot of exposure. More exposure more leads.
Create 

query

 

driven

 

content material
Google Search is a gold-mine for ideas that help you gain leads. Type the name of your competitors and check what's their top pages. Watch what keywords are being searched and often used for extended phrases.
Meet our Most Trusted
Partners & Clients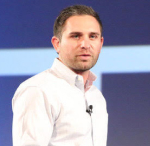 Byron Lazine
Co-Founding Chief-of-Operations at BAM (Broke Agent Media)
I've been using Virtual Assistants for years throughout all of my companies. Once we found Virtudesk the process got even easier and allowed us to scale out our hiring. Highly skilled and accountable professionals. 100% recommend!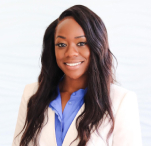 Rebecca Julianna James
Realtor / Content Creator
Before getting started with Virtudesk I had my doubts that they would find what I was looking for. I needed a very particular person to add to my team and let me tell you I am highly pleased! My virtual assistant Myril is the best! I am excited to grow my socialmedia accounts with her. Thank you Virtudesk!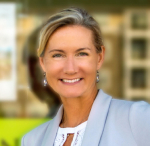 Chelsea Erickson
Realtor La Belle RE Group
I am very happy with the assistance Virtudesk is providing for my real estate business. This is a newer position for my company and we are working through the creation and efficiency.
Share via Facebook
Share via Twitter
Share via LinkedIn
Share via Pinterest
Send via E-Mail