20 Virtual Assistant Tasks for The Beauty Industry
Dec 6, 2021
20 Virtual Assistant Tasks for The Beauty Industry
The self-care industry has experienced a boost in the past few years, affecting the growth of the beauty industry. The digitization of retail operations, furthered by quarantine calls, also strengthened the bond between beauty business owners and virtual assistants.
With remote work normalizing for most any business, even beauty business owners can offload a ton of work to virtual assistants. Yes, there's a lot of DIY involved for founders, but a virtual assistant for the beauty industry can help a business get started faster, and follow through with a ton of support.
The Beauty Industry and Virtual Assistants
Beaty virtual assistants provide help to both small and large businesses. They can take on small tasks and bigger roles, depending on the level of their expertise in remote work.
Especially with social media and eCommerce platforms becoming more popular for small beauty brands to sell on, virtual assistants have become the option for smart founders who recognize the need for help to work on a lot of things at the same time.
Beauty business owners need to take care of personal tasks like checking out local manufacturers, suppliers, events, and more. Yet there are other jobs to be done like setting up an eCommerce store, figuring out an inventory system, calling alternative suppliers and distributors, and even building the brand's hype on social media.
These are just some of the tasks you, as a business owner, can outsource to a virtual assistant. Here are 20 tasks beauty virtual assistants can do to help you run your beauty business successfully.
20 Virtual Assistant Tasks to Delegate for The Beauty Industry
1. Brand Management
Brand management tasks include virtual assistants creating strategies for strong brand recall, consistency, and growth throughout a business's digital platforms. Especially for beauty companies where brand image is very important, it's highly advantageous to have someone focused on strategizing and monitoring branding activities for your business.
Get a beauty virtual assistant to help you build your brand kit, find the right avenues for promoting your brand, and create a strategy that introduces your brand to the market for its uniqueness. This can be done by highlighting your brand ethos, target market, or purpose, and using recognizable branding templates across all your promotional activities.
Your beauty virtual assistant can also guard your brand with reputation management tasks. Overall, your beauty virtual assistant should help you find and execute the right tactics to establish your brand's position within the beauty and cosmetics market.
2. Marketing Administration
Working with a marketing virtual assistant means there's someone who can help develop and execute your marketing goals and strategies. Their tasks can range from building and monitoring marketing campaigns to doing market research, competitive analysis, trend reports, and budgeting for advertisements. Virtual assistants for the beauty industry can also manage and organize marketing qualified leads and make sure they are passed along the sales funnel.
3. Social Media Management
Social media virtual assistants focus on designing and executing an editorial calendar for a business's social profiles. This helps with executing an omnichannel strategy consisting of platform-optimized posts, scheduled and categorized posts, and pushing marketing and branding efforts forward through social outreach.
Beauty virtual assistants on social media can help create, plan, edit, and post content. They'll help you find competitors whose content you can emulate. With their help, you can create engaging and compelling content like makeup tutorials, customer testimonials, product explainers, and a whole lot more.
4. Consumer Engagement Management
Building relationships with customers is fundamental to creating a profitable audience base. Engaging with consumers is an important task for all businesses. Especially for lifestyle businesses like beauty companies, interacting with existing consumers builds on their loyalty to your brand, a customer retention goal. This activity can also lead to converting consumers from competing or complementary brands and niches.
Delegate the task of commenting, messaging, and interacting with your followers to your virtual assistant. Train them on the tone and voice of your brand so they can represent it as you perform high-level tasks. Have them manage your DMs, comments sections, and maintain consistently, branded activity via your social media channels.
5. Product Development & Review
A virtual assistant can help your business with product research, sourcing, and testing. They can be sent samples to try out, and they can also look for possible product lines to expand your business. Additionally, they can take on the task of looking for reliable suppliers for raw materials and other resources.
You can also get your beauty virtual assistant to help you with sourcing if you're white labeling. They can produce reports of options for you that include information about whether or not steps within the supply chain are aligned with your brand ethos.
6. eCommerce Store Management
If you're also conducting sales via eCommerce platforms, you can delegate its management to an eCommerce virtual assistant. This is an entire operation that could take up the time you could instead use to grow your business.
Get your virtual assistant to help set up your store, optimize your product descriptions, and create mockups that are enticing to customers. If it's within their bandwidth they can also assist with monitoring your inventory levels and processing customer orders, returns, and inquiries through your eCommerce platform of choice, like Shopify or BigCommerce.
7. Provide Beauty Advice
If it's part of your services to provide beauty advice to consumers, you can have a virtual assistant focus on this aspect of your operations. With ample training, they can respond to most concerns regarding the usage of your products.
You can train your beauty virtual assistant to provide skincare advice to customers. Similarly, you can create a channel through which your customers can get information about creating unique looks using your products.
8. Graphic Design
Marketing virtual assistants with expertise in graphic design and illustration can help out with producing visual collateral for any of your business activities. With a branding kit, they can create email templates, booth designs for expos, social media templates, logos, and more.
They can also design graphics for social media, thumbnails for Youtube, packaging for products, designs for your website, eBooks, and printed materials such as brochures.
9. Video Production
There are also virtual assistants who are skilled with editing and creating compelling videos. As video editing is another tedious and skill-specific task, it would be more productive for you to have this delegated to an expert. Have a video editing virtual assistant create videos for your landing pages, social media posts, and event presentations.
They can create and edit makeup tutorial videos, commercials, video ads, testimonials, and product explainers.
10. Copywriting
Virtual copywriting assistants can provide a big help to your marketing activities. With effective copy and compelling calls to action, your conversion rates can see a lot of improvement with a virtual assistant for copywriting. Delegate web copy, social media captions, blog writing, and lead magnet creation to your beauty virtual assistant to maximize their skill set.
11. Human Resource Administration
If your business is already backed by a team for its different activities, you can get help from a human resource virtual assistant to support the technical aspect of managing employees. They can help you build policies, grow your team, process payroll, manage employee records, and monitor employee engagement and productivity.
12. Operations Management
Monitoring the different aspects of running your business can also be delegated to an operations management virtual assistant. There are also executive virtual assistants who handle entire departments by themselves for small business owners. Delegating this responsibility multiplies your operational productivity and increases your bandwidth for higher-level tasks as a beauty business owner.
You can have a project management virtual assistant take care of auditing your ingredient or product sources and make well-researched formulation suggestions. They can coordinate with local suppliers and manufacturers when you decide to outsource product manufacturing and scale your operations.
13. Sales Funnel Development & Prospecting
Virtual assistants are also capable of handling tasks usually delegated to sales representatives. They can be tasked with calling or messaging prospects to introduce your brand or your product. Growing your sales team with virtual assistants lets you increase your revenue without stretching your budget too far.
14. Customer Service
A customer service virtual assistant for the beauty industry is very important when it comes to retaining customers. Resolved complaints and a reliable support system for customers always lead to higher customer retention. As you can't always be on the phone or a computer to handle customer inquiries, it's wise to outsource this task to a virtual assistant.
15. Lead Generation
Your lead generation tactics can also be executed by your beauty virtual assistant. They can help with search engine optimization, repurposing content, personalizing emails, and strategizing digital ads. Beauty virtual assistants can also help you generate more leads on LinkedIn and Facebook groups, Quora, and Reddit, through community outreach.
16. Administrative Assistance
Administrative virtual assistants can be your company's go-to person when it comes to internal processes or filling in the gaps of your team. They can help with schedule management, provide administrative support to teammates and even handle inquiry emails and calls.
17. Website Maintenance and Development
Beauty virtual assistants with a background in IT can provide your beauty business with different kinds of tech support. Depending on their area of expertise, they can help with troubleshooting apps, optimizing CRMs, and web design and development.
They can also keep your website updated, keep up the site health, and create landing pages for special sales and events.
18. Email Marketing
There are a lot of benefits from email marketing that your beauty business can enjoy. It can be an additional lead generation channel and an effective approach to having a loyalty program. Delegating this to a virtual assistant allows you and your customers to expect consistent delivery of informative and promotional content via email from your brand.
Have your virtual assistant create email blasts or complicated funnels that nurture leads to your eCommerce store and recommend new beauty products from past purchases.
19. Podcast Production
With podcasts being a great way to keep in touch with a niche market, you should definitely give them a try. Marketing virtual assistants with experience in producing podcasts can help you plan, edit, publish and promote episodes. They can even optimize it by producing show notes so your listeners always know what to expect from an episode.
This is an effective content marketing strategy and can boost the perceived value your company gives to your target audience.
20. Create Reports
Your beauty virtual assistant can also help you monitor your business's growth. They can create regular reports on your marketing goals, customer reviews, profit margins, and other business metrics you should keep an eye on.
This takes off the time-consuming tasks of preparing reports from your list, and instead only needs your expertise for making decisions that will drive the success of your business.
Growing A Beauty Business
The journey of growing a business is never without a reliable team. If your beauty business needs a helping hand, virtual assistants are a great option. They'll deliver high-quality work at a lower cost than a local hire.
Just one virtual assistant can provide a massive boost to your beauty business operations if you're planning to scale, by offering many of the different skills and tasks described above. Check out our client testimonials to find out how different industries benefit from Virtudesk's virtual assistants.
If your beauty business is ready to scale with virtual assistants, you can fill out this form and one of our Consultants will get in touch with you about our solutions.
More Articles from Virtudesk:
Meet our Most Trusted
Partners & Clients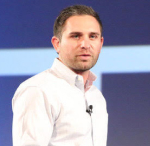 Byron Lazine
Co-Founding Chief-of-Operations at BAM (Broke Agent Media)
I've been using Virtual Assistants for years throughout all of my companies. Once we found Virtudesk the process got even easier and allowed us to scale out our hiring. Highly skilled and accountable professionals. 100% recommend!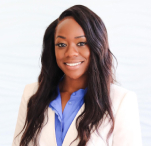 Rebecca Julianna James
Realtor / Content Creator
Before getting started with Virtudesk I had my doubts that they would find what I was looking for. I needed a very particular person to add to my team and let me tell you I am highly pleased! My virtual assistant Myril is the best! I am excited to grow my socialmedia accounts with her. Thank you Virtudesk!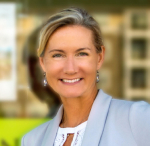 Chelsea Erickson
Realtor La Belle RE Group
I am very happy with the assistance Virtudesk is providing for my real estate business. This is a newer position for my company and we are working through the creation and efficiency.
Share via Facebook
Share via Twitter
Share via LinkedIn
Share via Pinterest
Send via E-Mail