Virtual Receptionist Services You Can Outsource
Dec 8, 2020
Virtual Receptionist Services You Can Outsource
Connecting with clients and customers is an essential part of gaining awareness for your business and scoring sales.
However, it can be difficult as a small business owner, to always be available to answer every single call that comes in.
Only 38% of phone calls get answered by small businesses, while the remaining 62% go unanswered.
However, answering calls is essential for locking in sales and answering customer concerns. Not answering your phone calls alone can have a negative impact on sales.
According to a 2017 Forrester report, people that call, intend to act. Think back to the last time you called a business. Was it because you were wondering what time they were open, so you could stop by? Was it because you wondered if they still had a product available because you wanted to swing by and pick it up?
According to the report, people who initiate calls become a marketer's greatest asset. These callers tend to convert 30% faster, spend 28% more, and have a 28% higher retention rate.
Hiring an in-person staff can be too expensive for a small business to manage. That's why virtual receptionists are becoming a new widely used business tool.
Not only are they available for customers' questions beyond the hours of a typical workday, but they are also much cheaper than hiring an in-house employee.
Below, we'll define what virtual receptionist services are, what tasks they are responsible for, the difference between a virtual receptionist and an answering service, the benefits of hiring one, and how to use virtual receptionist services for your business gain.
What is a Virtual Receptionist?
A virtual receptionist does everything that an in-person receptionist would do, but they work remotely. A virtual receptionist handles all incoming calls for the business and can provide answers to inquiries and concerns, troubleshoot accounts, and provide excellent customer service.
Virtual Receptionists can be available during your most valuable business hours or 24/7. They will guarantee that you won't miss any important calls during the day or after hours.
Virtual receptionist services are ideal if you can't afford an in-house receptionist, or only need one part-time.
They can be responsible for answering phones and managing appointment calendars so that you can and your in-house employees can focus on running the sales floor, hosting events, helping clients, or completing other essential work.
What Responsibilities Do Virtual Receptionists Have?
Answer office phone remotely
Share information about products and services
Act as a switchboard operator (route/transfer calls)
Act as an appointment coordinator
Screen calls
Pre-qualify sales leads and potential clients
Help customers place orders
Manage staff calendar
Manage company email inbox
Virtual receptionists can answer all incoming office phone calls remotely. They can set up of VOIP service such as RingCentral or Google Voice and forward the office number to it.
They can act as the operations manual for the office so that all incoming staff knows what the standard operating procedures are for running the business smoothly.
Virtual receptionists can act as switchboard operators as well, where they receive all incoming calls, answer basic questions, and redirect phone calls within your company to other departments or people of contact.
Our virtual receptionists act as appointment coordinators. They can coordinate appointments with parties by sending calendar invites, checking the principal's calendar to make sure the appointments don't overlap and that all parties have adequate time between appointments.
Our virtual receptionists can utilize Google Calendar, Microsoft Outlook, Calendly, Zoom, and more.
Virtual Receptionist vs. Answering Service
A virtual receptionist is very similar to an answering service virtual assistant. They are both answering incoming customer calls and providing excellent customer service.
However, the job responsibilities of a virtual receptionist are a little more complex than an answering service, because they are expected to assist customers beyond just transferring their call.
Additionally, virtual receptionists take notes for internal stakeholders, schedule appointments, and manage the calendars of management staff.
Benefits of Hiring a Virtual Receptionist
Having virtual receptionist services can come with many benefits. Some include:
Saving on Operational Expenses
You can save as much as $60,000 every single year when you choose a virtual receptionist over an in-house receptionist.
By hiring someone virtually, you as a business owner aren't responsible for paying for fringe benefits, payroll taxes, overhead, and more. Plus, the hourly wage of a virtual assistant is much, much lower than hiring someone in-house.
Gain a Healthier Work-Life Balance
By delegating all or most of your customer service to a virtual receptionist, it leaves you the opportunity to "leave work" when you leave work.
Leave work at work by hiring a virtual receptionist, so that customer calls (although so important) can be left to a highly-trusted professional by the time you go home. This can free up more time to spend with family.
Focus on the Important Business Activities
By delegating customer service, you can focus on other activities that directly contribute to revenue. All the time that you spend answering phone calls, booking appointments can be done by a virtual receptionist.
Provide Premium Customer Service
You can provide amazing customer service that works with the schedules of your customers, not just your team.
This way, a trusted professional can address customer questions and concerns and provide a premium product and service knowledge.
Who Should Hire a Virtual Receptionist?
Virtual receptionists can be hired by lawyers to assist them when they are not in the office or busy in court. They can help a doctor or dentist when they are with a patient, and they can help small businesses like retail when everyone is busy assisting customers.
How to Set Up Your Virtual Receptionist
The first step is to know exactly what kind of work you would like to have your virtual receptionist do.
Make a list of all the tasks you want to outsource.
Write out a job description of all the responsibilities you expect and desire your virtual receptionist to do. Your job description should include information on your company, the list of duties you want performed, and a list of qualifications (including education and experience level and technical skills)
Post your job description online. Popular sites include Priority VA,

Fiverr

, and You can also contact one of Virtudesk's sales managers so they can connect you to the next step.
The next step is scheduling an interview. You can work with one of our sales managers to schedule an interview with 3-4 virtual receptionists that meet your needs so that you can assess which one would be the best fit for you.
Then, select the top candidate and begin the onboarding process with one of account managers.
If you're interested in learning more about Virtudesk's virtual receptionist, fill out this form so that one of our sales managers can reach out to you.
More Articles From Virtudesk:
Meet our Most Trusted
Partners & Clients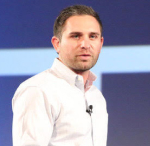 Byron Lazine
Co-Founding Chief-of-Operations at BAM (Broke Agent Media)
I've been using Virtual Assistants for years throughout all of my companies. Once we found Virtudesk the process got even easier and allowed us to scale out our hiring. Highly skilled and accountable professionals. 100% recommend!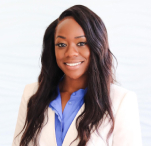 Rebecca Julianna James
Realtor / Content Creator
Before getting started with Virtudesk I had my doubts that they would find what I was looking for. I needed a very particular person to add to my team and let me tell you I am highly pleased! My virtual assistant Myril is the best! I am excited to grow my socialmedia accounts with her. Thank you Virtudesk!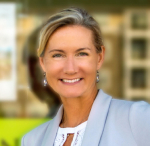 Chelsea Erickson
Realtor La Belle RE Group
I am very happy with the assistance Virtudesk is providing for my real estate business. This is a newer position for my company and we are working through the creation and efficiency.
Share via Facebook
Share via Twitter
Share via LinkedIn
Share via Pinterest
Send via E-Mail