37 eCommerce Virtual Assistant Tasks to Change the Way You Work
Nov 22, 2021
37 eCommerce Virtual Assistant Tasks to Change the Way You Work
Running your online store can be a lighter task with the help of an eCommerce virtual assistant. Offloading some of the multiple hats you wear can help you focus on high-level business tasks you need to do.
That's the productivity and freedom that comes with hiring a remote virtual assistant for your eCommerce business. In this article, we'll look over the long list of responsibilities you can delegate to eCommerce virtual assistants.
What is an eCommerce Virtual Assistant?
An eCommerce virtual assistant is a professional who works remotely and fulfills a set of tasks for your online business, such as managing an online store and presence. Depending on the skillset one has acquired, one can offer unique combinations of services, such as store optimization, copywriting, process management, and customer service.
Hiring virtual assistants for your eCommerce business can be your cost-effective approach to scaling your operations without letting your cash flow suffer too much. Delegating tasks and functions to virtual assistants means cost savings and an expansion in your business's productivity and profitability.
Hire an eCommerce Virtual Assistant for Order and Shipment Processing
As soon as you put up your business, you should expect orders to come in and grow at the rate you predicted during the planning stage. From that point on, an order processing virtual assistant can handle the many steps it takes to get orders fulfilled and sent to your customers.
1. Order Entry
This task involves collecting information from every order placed through your virtual shop. Your virtual assistant begins processing orders by ensuring all of them are accurately recorded on your internal system, including special requests from customers. Getting this taken care of by someone lets you focus on other pressing tasks that will help you expand your business operation.
2. Shipment Coordination
As orders move along your supply chain, it can be up to your virtual assistant to make the necessary calls and confirmations about its handling and delivery. There may be special logistics adjustments requested and other information to be relayed to your shipment services provider.
3. Invoicing
During this part of the job, your virtual assistant can ensure all invoices sent out are accurate and precise. This is an essential part of conducting business and hugely impacts your revenue as well as the experience of the customer with your business. It would be wise to have someone focused on making sure this is done right.
4. Order Status Tracking and Management
It's also important to keep customers updated on any possible delays before they encounter the inconvenience by surprise. Keeping track of orders and their current status is easy with shipment tracking services. It's also great if your virtual assistant can be the point of contact for customers who want specific information on their package's status. They can stay on top of this by attending to inquiries, updating order status on your eCommerce platform, and calling your logistics provider when needed.
Virtual Assistants for eCommerce and Inventory Management
Your business largely depends on how well you manage your inventory levels. If you are overwhelmed with running a business, this should not be one of the aspects you end up neglecting. To organize things better, you can hire an eCommerce virtual assistant to keep track of your inventory.
5. Categorize and Sort Products
Part of their inventory management duty is to categorize all your products and make sure their information or metadata is sorted into the right places. This helps you track items for when you need them and when supplies are low or at a safe level.
6. Monitor Inventory Levels
With or without the help of an inventory management system, your virtual assistant should monitor your inventory levels based on factors such as deliveries sent, beginning inventory, expected demand, etc. This will help advise you if a replenishment order needs to be made before stock runs out and prospects look for alternatives.
7. Update Inventory of Online Store
It's also your remote inventory manager's job to update stock levels on your online store. Low stock levels encourage customers to purchase before inventory runs out. At the same time, it helps keep a degree of transparency with your customers.
Virtual eCommerce Assistants Can Help You With Market Research
Your goal in business is to obtain and maintain a profitable share of the market, which is done by thorough market research. This can be tedious progress to monitor, so you can delegate it to a virtual assistant with the right set of skills.
8. Monitor Your Competitors
Competitor research results show you the information you can use to make your business the preferable option for your target market. This helps you create more value and reach out more creatively to your customers.
However, it can be very time-consuming. You may delegate this instead to a remote researcher. A virtual assistant can create reports on what your competitor is selling, the content they are producing for their digital channels, what their SEO performance looks like in comparison to yours, and much more. In the end, they can provide insights to you and improvements you should make to your online business.
9. Track Progress
Someone needs to regularly track the progress of your business and note down how much of the market is already within your sales funnel. It takes a lot of research to collate all the necessary data and create an actionable plan, but worry not because an eCommerce virtual assistant can take this time-consuming task off your to-do list. With their help, you can receive reports about what you need to know and create an action plan based on their information and your expertise.
10. Research Available Markets
It's also helpful to have someone find viable market segments for your business. With the many ways you can segment a vast market, it's worth having someone research who your targets are and how you can convince them to check out your business. After several months or years of your initial launch, you may also want to start targeting a new subgroup of prospects or enter a new geographic region.
A Hired eCommerce Virtual Assistant Can Provide Customer Service
Customer support plays a vital role in any industry. As a business owner, you may find yourself also wearing this hat as you start your business. However, as your customer base grows, you may also need support in this area of your online business.
11. Provide After-Sales Support
It's not uncommon for customers to ask questions about a product after making a purchase. Delegating after-sales support to a staff member or a team can significantly help improve your customer's experience and drive up your customer retention score. Plus, it may give you more time back and keep your sanity.
12. Answer Product Inquiries
Some prospective customers will also inquire about a product they are interested in. It's vital to respond to them before they defer to other options, which is why having a virtual assistant attend to product inquiries can help drive up your sales revenue.
13. Handle and Relay Inbound Calls
In some cases, there are inbound calls to your customer service hotline that should be referred to your other business departments. Bulk purchases or partnership opportunities are great examples of this. This is why you should train your virtual assistant to handle these scenarios and transfer such calls to the right person in your company.
14. Process Returns and Exchanges
Anticipate returns and exchanges by creating a system that handles these requests from your customers. A dedicated team or person to handle this specific task helps your brand maintain a positive image and a good reputation among your customers.
15. Resolve Customer Complaints
Customer complaints exist in any industry. Find a skilled virtual assistant with customer experience management skills and experience to help you develop a smooth sailing resolution process for customer complaints.
16. Upsell or Cross-sell
Spotting upselling or cross-selling opportunities is also another benefit of having an eCommerce virtual assistant work for you. They can quickly drive up your sales without having you spend more on marketing or promotional selling activities.
17. Prepare Customer Experience Reports
As your virtual assistant conducts their work, they can also regularly prepare reports on the kinds of calls they receive. This will help you find opportunities to improve on and create more value to offer your customers.
18. Respond to Customer Reviews
Customers may post reviews on your social media or Google My Business profile, their own social media profile, or anywhere on the internet. It can be part of your client retention strategy to have someone respond to positive reviews and offer resolutions for negative ones.
Virtual eCommerce Assistants for Your Online Store Management
You may be using the services of eCommerce platforms like Shopify or Magento, but your online store still needs human intervention. If you find yourself struggling with maintaining an online store along with your other business engagements, it may be wise to offload this task to a virtual assistant.
19. Update Product Pages
Your product pages must stay updated and accurate at all times. Sometimes, your pages don't update, and manual intervention is required. Your virtual assistant can attend to this. They can handle web management tasks that can't be automated, like putting up new products and removing old ones. The other duties they can accomplish include writing copy for product descriptions and titles, optimizing the page for SEO, and more.
20. Monitor User Experience
In case of any glitches, you can have your virtual assistant do regular checks on how your site works and looks. They can immediately prepare reports for your site developer on such occasions.
21. Perform an Ecommerce Platform Audit
Audits of any kind can be time-consuming. Delegate your online shop's audit to your virtual assistant so it can be done regularly. Implementing that can help you continuously and constantly improve your customer's online shopping experience.
Virtual Assistants for eCommerce Offer Website Management
You can also find a virtual assistant with knowledge on managing a website to help you with yours. It can take a lot of time to find errors on a web page, and that's apart from the time it takes to correct them. Delegating this to a virtual assistant lets you focus on running your business instead of just running a website.
22. Maintain Accuracy of Product Attributes
Having the right attributes to your products helps your customers find products more efficiently. That's both on search engines and your online store's search bar. Your eCommerce virtual assistant can be on top of making sure that all attributes and images are associated with the correct product listings at all times.
23. Find and Fix Broken Links
Sometimes links don't work, and that's okay. Having someone dedicated to managing your website means these links don't stay broken for too long, and you won't lose the opportunity to attract more customers.
24. Write and Publish Blogs
Your website manager can also multitask and create content for the website itself. This helps customers stay informed on subjects relevant to your industry and your various unique propositions. It will also keep them engaged enough and possibly persuade them to consider a purchase from your store. Having content like blogs also allows your site to be indexed and ranked by search engines for SEO.
25. Optimize Website for SEO
In combination with running the section of your blogs, your virtual assistant will be in charge of optimizing your website for search engine results. By maintaining good site health and authority, your website can rank higher for its target keywords.
26. Web Design
A virtual assistant with the correct set of skills can also help you with your website's design. They can prepare visual aids and design the experience to be visually appealing and enjoyable to your customers without slowing down your web pages' loading speed.
ECommerce Virtual Assistants to Boost Your Product Development
If your business is also involved in manufacturing your products, an eCommerce virtual assistant can help you in product development. That's just how versatile virtual assistants are. Simply make sure to find the right one with the right set of skills and knowledge to help you out with this.
27. Product Research
A virtual assistant can help you research ways to innovate your existing product or develop something totally new. All you have to do is make sure they understand the pain points you are trying to solve for your customers to help you build something of great value.
28. Develop Prototypes
A virtual assistant can also help you design and order prototypes. They can also remotely help you find prototype creators and even order samples for your testing phase.
29. Conduct Testing
Having a virtual assistant in your arsenal during product development means you have someone who can monitor your progress while you attend to other business matters. They can watch over how product testing goes by receiving feedback. They can also help you find beta testers and set up meetings and testing venues with them.
Count On Virtual eCommerce Assistants For Marketing Management
eCommerce virtual assistants can also act as marketing virtual assistants who can provide a lot of value to your business, especially if you're just starting out. Since you wouldn't want your marketing operations to be neglected, virtual assistants offer an affordable way for you to hire marketing staff.
30. Create Press Releases
Virtual assistants can help you create press releases that generate a good amount of buzz around your business. They'll even help you find the right places and people to connect with so that your brand grows faster and reaches the right audience.
Afterward, you can use services like MuckRack, Cision, or Newswire to submit press releases related to company achievements, product launches, special events, and more.
31. Prepare Press/Media Kit
In case you're struggling to execute all the promotions your new products or business needs, eCommerce virtual assistants are here to help. Preparing media kits can be your business's key to success, and an effective one can have your products on other people's blogs and news sites, driving traffic to your business.
32. Create Marketing Collateral
Delegate graphic design or video production to a virtual assistant who can create eye-catching material for your business. They can help improve your website's visual look, develop templates for your marketing activities, create brand guidelines, and design ads that compel viewers to visit your online shop.
33. Social Media Marketing Management
You can even delegate social media management to your eCommerce virtual assistant. They'll curate your profiles and keep activity up. They can also build you an editorial calendar to ensure you're updated with what they're doing. Working with one means your social media pages become highly effective promotion channels for your business.
They can create content like graphics and copy, run ads, engage with your audience through comments and DMs, and put together a growth strategy.
34. Email Marketing Management
Email marketing is not dead and is essential to drive more traffic and sales to your business. In fact, it is a highly effective marketing task that many virtual assistants are very familiar with.
These professionals will create sophisticated email campaigns that will surely drive visitors and buyers to your website. Their email blasts will cover various topics, such as new product launches, seasonal promos, and product recommendations. They can even create segmented nurture campaigns to re-engage old contacts and persuade them to purchase.
Entrust Your eCommerce Virtual Assistant With Supply Chain Management Tasks
Virtual assistants with experience in trading can also assist you with supply chain management for your business. They can help you with product sourcing and strategy creation. You can even trust them to stand in for you in specific meetings when you can't be there.
35. Purchasing Management
eCommerce virtual assistants can help you with high-level tasks like purchasing management. They can take on the responsibility of mitigating the impact of your purchases on your cash flow. It would also be their responsibility to find cost-effective ways and opportunities for your business to stay operational.
36. Supplier/Distributor Communications
Your eCommerce virtual assistant will become the point of contact for your suppliers and distributors. Instead of yourself getting bombarded with calls and emails, they'll take on the responsibility of making sure all your purchases and deliveries arrive on time to where they should be.
37. Invoicing and Documentation
Part of a virtual assistant's job in your value chain is preparing invoices, sending billing statements, and documenting everything related to that process. This becomes useful when your business requires a financial audit for legal and tax purposes.
Scale Your Business With an Ecommerce Virtual Assistant
Whether you're on Amazon, eBay, Shopify, or your own eCommerce website, a virtual assistant with the right skills and training can help a lot. They can take over entire departments for you, so you won't have to worry about too many things all at once. You'll be able to focus on being a business owner instead of fulfilling the roles of five employees at once.
Virtudesk virtual assistants are highly trained to provide professional services to our clients from different industries. We focus on taking over the small tasks to help our clients scale their business faster and efficiently. If you think your business needs our services, fill out this form, and one of our consultants will get in touch with you.
More Articles from Virtudesk:
Meet our Most Trusted
Partners & Clients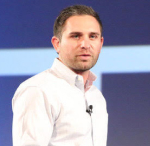 Byron Lazine
Co-Founding Chief-of-Operations at BAM (Broke Agent Media)
I've been using Virtual Assistants for years throughout all of my companies. Once we found Virtudesk the process got even easier and allowed us to scale out our hiring. Highly skilled and accountable professionals. 100% recommend!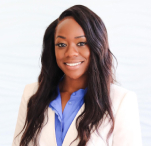 Rebecca Julianna James
Realtor / Content Creator
Before getting started with Virtudesk I had my doubts that they would find what I was looking for. I needed a very particular person to add to my team and let me tell you I am highly pleased! My virtual assistant Myril is the best! I am excited to grow my socialmedia accounts with her. Thank you Virtudesk!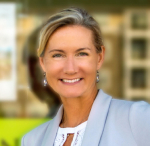 Chelsea Erickson
Realtor La Belle RE Group
I am very happy with the assistance Virtudesk is providing for my real estate business. This is a newer position for my company and we are working through the creation and efficiency.
Share via Facebook
Share via Twitter
Share via LinkedIn
Share via Pinterest
Send via E-Mail