The Ultimate Guide to Marketing Your Business For Free With Google My Business
Oct 22, 2021
The Ultimate Guide to Marketing Your Business For Free With Google My Business
The pandemic has introduced us to Google My Business optimization as one of the best free options to market any business. It comes with so many features and tools that can help small businesses get that boost they need to broaden their online presence.
In this blog, we'll walk you through the key factors that will help you set up your business profile on Google My Business.
What Is Google My Business?
Google My Business is a free service from Google that allows businesses to manage their presence on Search and Maps. It enables businesses to create an informative profile to be found on Google Search and Google Maps when users search for services and products in their line of business. When you search on Google for the nearest salon and a profile comes up with opening hours, branches, contact details and photos, that's a business whose profile is set up on Google My Business.
In the picture below, this is an example of what your Google My Business page can look like when someone searches for your business. We use our profile as an example.
As you can see, our profile provides an easy to access and digestible medium for prospects and leads to access important company information. It can increase your visibility and customer experience.
Get Started On Google My Business
Here are the steps you need to take to set up your Google My Business profile.
Create A Google Account
Just in case you don't use their service already, create a Google account to have access to the Google My Business tool. This will also allow you to use Gmail, Google Drive, and other productivity applications that can help you better manage your Google business profile. This is absolutely free and takes a few minutes so don't worry about having to shell out for any fees. Just go to any Google page and click on the upper right-hand corner to find a link to create an account. You can also click here to take the first step.
Claim Your Business - Manage Now
Once you have a Google Account, claim your business to start on your Google My Business optimization. Sign in here and click on "Manage Now" to start setting up your business's profile on Google My Business. You may find that Google has already indexed your business from all of its available information on the internet, if not, feel free to enter your business name to get started.
Register Your Actual Business
The first step in building your business profile is registering your actual business name. Remember to use the name attached to your official pages and products. This will help customers find your business instead of others with a similar name, product, or service.
You'll also have to pick your primary category, of which you have a lot of choices. Just pick which suits your business best as you can add more later on. The next few steps in registering your business will ask you to input accurate information like addresses and delivery options.
Just fill them out with the right information as you go. By the end, you will get an option to have your business verified by receiving a link by mail.
If your business has already been claimed, click the Request Access button to be assisted by Google.
Pick The Appropriate Categories
Pick the appropriate categories your products or services fall under. There are a lot of options to choose from so pick the ones most accurate for your business. This will help you rank higher in the Google search engine for the correct categories and keywords, making your business easier to find for new customers. If you need to change it in the future, you will go through the verification process again.
Add Your Information
Add only the information accurate to the specified fields. Especially for your address as this will be needed for the verification process. There's a lot of fields that you can fill out like business hours, contact number, website, etc. Make sure everything is correct so that your customers do not end up on the wrong page or dial the wrong number.
Add Your Services
Your services and products can also be included in your Google My Business profile. You have the option to create specific listings per service or product. The tool allows you to provide specific information per listing, including details, price, and photos. Include as much information as you can to help your customers find what they need.
The Google My Business Marketing Kit
The Google My Business (GMB) Marketing Kit is a great addition Google offers businesses when they set up their profile page. The GMB Marketing Kit is a free website and resource that allows you to create free marketing collateral such as social posts, posters, QR codes, and more that are personalized to your audience. You can create digital assets or print hard copies.
Google will pull information from your GMB page and help you create the collateral. Below, we list the benefits and capabilities when you use Google's Marketing Kit.
Reach Your Audience
The visibility of your business made possible by Google My Business optimization is almost unmatched. You get indexed in the search results from the category without having to execute a complex strategy to rank up. Just fill in the necessary information and you'll appear to the audience you are targeting whether by interest, demand, or location. You appear on map search results as well, which is a great way to find more customers.
Displaying the necessary information in one search is another great way to convince customers to pick your business as their solution provider. They can see reviews, contact information and so much more with just one search. Especially if you're targeting a local demographic, you shouldn't miss out on having a Google My Business profile.
Create Posts
No need to worry about running multiple social media profiles. One quick search can show your audiences the most recent updates from your business if you regularly check up on your Google My Business profile. They won't need to confirm from multiple sources if it directly comes from your business page.
The Google My Business Marketing Kit also provides you with digital templates you can use for your business. Printouts can also be mailed to your business address. This is really helpful if you're struggling to find the time to create attractive visual cues or templates for your social updates.
Messages And Reviews
Another great feature in Google My Business is that customers can leave reviews and messages on your profile. As long as you ask for customer feedback, your business page can have a rich collection of reviews that can convince more customers to purchase from you. It doesn't matter what kind of product or service you have, reviews are enabled for any business page.
Free Webpage
The Google My Business tool also helps businesses who struggle with finding a reliable web hosting platform by providing a free website builder. It features an easy-to-use interface that lets you build a simple website for your customers.
Through that, they can have a better experience of finding out more information about your business, booking an appointment, or connecting with you in real-time.
Insight Tool
The Google My Business Insight tool allows business owners to quantify the traffic they get from audiences. It also comes in categories that help you find out which channels give you the most customer engagement. You'll find which keywords are used to search for your business audience profile and a lot of other data that can help you figure out which channels to nurture for the growth of your consumer base.
Best Practices For Google My Business Optimization
Here are more tips when it comes to optimizing your Google My Business page for a higher search ranking.
Choose The Right Categories
There are a lot of categories to choose from. This is a crucial part of Google My Business optimization as the categories are used to rank your business profile on the search results page. Make sure that you choose the correct ones. Misleading customers can also lead to getting negative reviews.
Use A Second Address Line For Unit #
For more specific addresses with unit numbers and the like, use the second line in the address input section. This helps your first line of address stay accurate and placeable on Google Maps.
Input Info Consistent With Your Website
Make sure all your information on your Google business profile is accurate with your website and social media information. Not doing this can make your prospects frustrated and opt to look for another option instead. Have a credible digital presence by making sure all your information is consistent and updated.
Don't Be Specific If You Serve An Area Address
If your business serves an area address, just input the town, region, city, or state/s that you serve. This helps your customers have an accurate idea if their current location is within your range. This also helps you rank higher in the geography you are targeting to serve.
Combine Both Types of Addresses
If you have a brick-and-mortar location and you also serve a region for deliveries consultations, etc., use both kinds of addresses to rank better in your location of service and be discoverable on Maps.
Add Business Hours
Add business hours so your customers know when to call or come in. Your service hours can also be your edge to finding customers. This will show them if your business is in service at the time of their search or not.
Use The Special Hours Option
You may input special hours for holidays or special events to also manage the expectations of your customers. This helps those who are planning to book appointments in advance or looking for service on specific dates.
Request Reviews
Don't be afraid to leave your link on social media for reviews on your Google My Business page. This is a great way to collect reviews and have them in one place for others to see. Reviews build on your credibility and also help you make better decisions in the future.
Add the Appointment Booking Button
There's an option to have a "Book Appointment" button displayed on your profile. This can make it a more convenient option for your customers to get in touch with you, so don't forget about it.
List Highlights
List your business highlights so customers know what to expect. On the "Attributes" section, add which amenities or offerings you have. This can make your business a more attractive choice for your customers.
Add Description
There is a description box you should fill in to give your customers more information about your business. It's short, so make it worth their while. Don't worry about optimizing for SEO because Google doesn't base your ranking on this. Focus on making it rich and unique because links are also not allowed.
Add an Opening Date
You can add your business's opening or a launch date to inform your audience about the length of time you've been operating. You can also do this if you're just about to launch so you can gain customers before you even open.
Use Photos
Use photos in every allowable section on your page. Have it for your amenities, your staff, your workspace, products, services, etc. This impacts your customer's journey into choosing your business as 60% of customers respond positively to visual aids.
Use Store Codes For Multiple Branches
If your business has multiple branches, use a "Store Code" for each branch. This is another service from Google so your customers in different areas can find the right branch for them. Just go on the "Advanced Information" tab to enable it for your profile.
Manage The Questions
Respond to questions people will ask on your business profile. Remember that other people can also respond according to their experience or perception of your business, so it's best that you also leave a response directly from your business entity.
Rank With Google Post Updates
For your Google My Business optimization strategy, don't forget to post updates with the right keywords or phrases. Updates are ranked by Google so if you include this in your strategy, you'll rank your business higher on the search results page faster.
Create A Welcome Offer To Get More Followers
Feel free to create a welcome offer to visitors on your Google My Business website. This can convince prospective customers to really make a transaction with you.
Google My Business FAQs
Can I Change My Google Business Name?
Yes, you can. Update your business name and other relevant information anytime and then go through the verification process again.
How To Verify My Business On Google?
Google will send you a verification link a few days after you've claimed your business on Google My Business.
How To Claim My Business On Google?
Follow the steps above to claim your business on Google for free. Create a Google Account and click "Manage Now" on the Google My Business page.
Why Is My Business Not Showing Up On Google?
It takes 3-4 days for a new listing to show up on the search results. If you relocated, you may have to update your information. Low location authority because of inconsistent locations published throughout the web can also affect why your business isn't showing up.
Bottomline
Without spending on ads for different social media platforms, Google My Business optimization offers businesses a free way to market their businesses on the internet. Google being the most dominant search engine today means your business can be seen by 92% of all the search engine users in the world!
If you think managing your free business profile can take up too much time, try delegating this task to a virtual assistant instead. That's a small task with a lot of long-term impact on your business.
Here at Virtudesk, we train our virtual assistants in how to use and optimize Google My Business pages. If you read this article and want to start with your Google My Business Page, then consider hiring one of our marketing virtual assistants.
If you're interested in growing your business and online visibility with Google My Business optimization and virtual assistants, then fill out this form and one of our Consultants will reach out to you.
More Articles from Virtudesk:
Meet our Most Trusted
Partners & Clients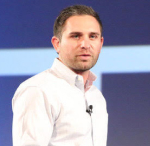 Byron Lazine
Co-Founding Chief-of-Operations at BAM (Broke Agent Media)
I've been using Virtual Assistants for years throughout all of my companies. Once we found Virtudesk the process got even easier and allowed us to scale out our hiring. Highly skilled and accountable professionals. 100% recommend!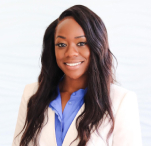 Rebecca Julianna James
Realtor / Content Creator
Before getting started with Virtudesk I had my doubts that they would find what I was looking for. I needed a very particular person to add to my team and let me tell you I am highly pleased! My virtual assistant Myril is the best! I am excited to grow my socialmedia accounts with her. Thank you Virtudesk!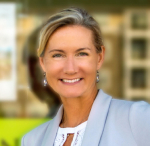 Chelsea Erickson
Realtor La Belle RE Group
I am very happy with the assistance Virtudesk is providing for my real estate business. This is a newer position for my company and we are working through the creation and efficiency.
Share via Facebook
Share via Twitter
Share via LinkedIn
Share via Pinterest
Send via E-Mail