2021 Virtual Assistant Statistics You Need to Know
May 13, 2021
2021 Virtual Assistant Statistics You Need to Know
Many business owners kick start their business by managing different tasks. A typical entrepreneur who's just starting takes on the role of a writer, a graphic designer, a social media manager and a customer support.
While this usually happens, you can avoid all the stress and hassle in doing mundane and repetitive tasks by hiring a virtual assistant. It's undeniable that having a virtual assistant adds value in scaling up your business. After all, freeing up your time to focus on doing the things that matter for your business is the key to success.
Still hesitant in hiring your very first virtual assistant? Let's run the numbers and check the latest virtual assistant statistics on how a virtual assistant can help you.
The first out of many virtual assistant statistics is shocking. Can I actually save more money on hiring a virtual assistant? This is among the most common questions business owners ask when they hire a virtual assistant over a full-time assistant. Well, the short answer is YES.
When you break down the expenses, you don't have to spend resources on renting an office space, internet subscription services, and other sundry expenses involved in maintaining an employee workforce.
According to a study conducted by our company, Virtudesk, when you hire a virtual assistant based outside of the United States, for example, the Philippines, the cost savings is dramatic. Business owners can save upwards of
$60k a year.
2. 13% of employees work better from home than in an office.
Have you been wondering whether employees are more productive working from home than in an office? A
Stanford study
shows that productivity while working from home has dramatically increased by 13%. This is according to the WFH experiment conducted at
CTrip
, one of the largest travel agencies in China.
Over the course of nine months, CTrip has seen a significant increase in productivity while both employees used the same computer system, had the same managers, and worked the same shift periods with the same office equipment.
The main reason is: most employees who worked from home had called in sick fewer times and reported to work on schedule than those working in the office. The employees explained that they usually won't encounter problems on the commute.
Aside from that, the increase in performance level is greatly attributed to the employee's tranquil and comfortable home environment.
3. Many office workers suffer more stress than virtual employees.
Workplace stress is a rather common sight in an actual office environment.
Reports
show that 37% of office workers in a cubicle and 32% of workers in open-plan offices were more affected by stress than remote employees..
On the other hand, only 17% of remote workers suffer from work-related stress. This proves that working in the office greatly affects employee's disposition and productivity. That is why hiring virtual assistants compared to full-time assistants is extremely beneficial for a company.
4. The virtual assistant industry is worth over $100B.
Over a couple of years, many business owners turn to virtual assistant services to perform their daily tasks, including
social media management, email marketing, and project management.
With the steady rise in the demand comes the growth of the global virtual assistant industry. For the last three years, the industry was previously worth
USD 85.6 billion
. Today, it is estimated to be worth $100B.
5.Over 60% of virtual assistants are college graduates.
A lot of virtual assistants are experts in their specific field. They excel in different and multidisciplinary roles, and can do more than just data entry, scheduling meetings, and taking calls.
In fact, over
half of the percentage are well-educated
and highly-trained. They can even help
you handle important tasks, such as email marketing, content creation, project management, and social media marketing.
However, not all virtual assistants are equipped with the same skills and qualities. That is why it's extremely important to find the right people that understand and suit your business' objectives.
6.More than half of virtual assistants hold full-time positions.
If you're a business owner, and you're wondering if hiring a virtual assistant fits your business model of hiring only full-time employees, then hiring a virtual assistant won't be a problem. Most entrepreneurs assume that virtual assistants only work as freelancers or part-time employees.
While that is also common
,
59% of virtual assistants
dedicate and render 40 hours of work per week. It all boils down to your needs.
Remember that before hiring a part-time or full-time virtual assistant you should assess and identify the tasks you need to delegate. More importantly, hiring someone who can work with less or more hours doesn't always matter. After all, you will be assessing the quality of their work, not the time they clocked in.
7.The top 2 destinations for finding virtual assistants are all in Asia.
According to Upwork,
out of the 8 million virtual assistants on its platform, one million are from the Philippines. It comes as no surprise since Filipinos are among the best nationalities who can write business English. The country also holds the
highest literacy rate
in Southeast Asia at 96.2%.
The second most popular destination for outsourcing virtual assistants is India since it is the second largest English-speaking country in the world. However, there is also a rising number of virtual assistants across the U.S., UK, Mexico, Indonesia, Romania, Pakistan, and Thailand.
8. 87.7% of virtual assistants are paid hourly.
Most virtual assistants are paid when the goals are met, unlike full-time employees who are paid on salary regardless of the work accomplished or time spent working. Interestingly, most 9 to 5 employees are only
productive for 2 hours and 53 minutes
per day. This only means that hiring a virtual assistant is better than hiring a full-time employee.
Here at Virtudesk,
you can hire a virtual assistant for 20, 40, 60, 80 hour time blocks. If you are experiencing a heightened level of tasks in a given period, you can hire extra help on a short-term basis, without having to break the bank or bring on an additional full-time person or virtual assistant.
9. Social media management is one of the most in-demand virtual assistant skills.
Growing your social media presence is vital. That's why most companies spend over
62.3% of their marketing budget on digital ads
. Indeed,
social media management
has become a sought-after skill clients look for when hiring virtual assistants. Other than that, clients also hire virtual assistants who are extremely competent in
email marketing and project management.
Bottomline: What Do the Statistics Tell Us?
The virtual assistant statistics don't lie. The virtual assistant industry is becoming a
growing trend in the country
and all over the globe. Knowing these facts and figures helps you in making the best choice for your growing company.
That's why hiring virtual assistants is an incredibly smart choice for you to scale up your business. Virtual assistants are rather cost-effective and productive than hiring full-time employees.
Are you interested in hiring a virtual assistant after looking at these virtual assistant statistics? Looking for the best way to find your first virtual assistant? Learn
how to
hire and train a virtual assistant
and work with the best people in the industry!
To help you get started, you can simply
fill out this form
. Then, one of our Consultants will reach out to you.
Meet our Most Trusted
Partners & Clients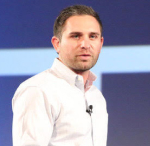 Byron Lazine
Co-Founding Chief-of-Operations at BAM (Broke Agent Media)
I've been using Virtual Assistants for years throughout all of my companies. Once we found Virtudesk the process got even easier and allowed us to scale out our hiring. Highly skilled and accountable professionals. 100% recommend!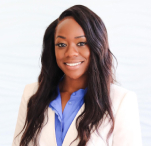 Rebecca Julianna James
Realtor / Content Creator
Before getting started with Virtudesk I had my doubts that they would find what I was looking for. I needed a very particular person to add to my team and let me tell you I am highly pleased! My virtual assistant Myril is the best! I am excited to grow my socialmedia accounts with her. Thank you Virtudesk!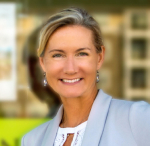 Chelsea Erickson
Realtor La Belle RE Group
I am very happy with the assistance Virtudesk is providing for my real estate business. This is a newer position for my company and we are working through the creation and efficiency.
Share via Facebook
Share via Twitter
Share via LinkedIn
Share via Pinterest
Send via E-Mail