Getting Started With Email Marketing
Jun 13, 2018
Getting Started With Email Marketing
Email marketing is also known as direct email marketing. It uses the email platform to send out business marketing messages directly to your target audience. Email marketing is inexpensive and has proven to yield brand exposure.
Updating your audience efficiently through a database results in achieving market competency just like other business strategies. This is also where email marketing helps you and your business. It sustains sequences to deliver value and gives out a way to stay in touch with your audience.
Here Are Some Advantages of Email Marketing:
Targeted Reach
Email marketing reaches large audiences or smaller targeted lists. Depending on the target market you have, you have the capacity to control who can receive your marketing message.
Flexible Design Options
It is easy for one to choose design options that suits the business message and branding. You can also send infographics, attach files or simply send a message.
Measurable
Optimization of campaigns through email marketing can also be measured through the attributes of your email content. These include subscriber retention rates, click-to-deliver rates, open rates, and delivery rates. As a result, you can monitor the most efficient campaign and use that to leverage your business. It helps you identify what strategy the customers are most responsive to.
Segmented User Information
Segment user information is one of the key features when doing email marketing. Customers' information is sorted based on their interests, purchased items, and also the trend in their responses.
Cost-effective
As there are no printing costs, postage fees, and advertisement charges, this strategy makes it cost-effective. It also allows your business to explore additional options in marketing your product or services.
Shareable
One of the most noteworthy about email marketing is the ability of your recipients to become brand advocates. It helps you build your reputation and create networks with a simple click of the forward button. Consequently, your subscribers can share your business' latest offers, news, and deals right away.
Time-saving
It helps your business cater to a huge number of site inquiries, send out a welcome email or do retention actions when a user leaves your website.
Email marketing tends to be the last resort by most people because of today's ever-changing digital world. Then again, if you have not used email marketing as a tool to increase your business' productivity, now can be the time.
As discussed, email marketing can reach a targeted market and has flexible design options. It is measurable and easy to determine conversion strategies. It is cost-effective and shareable. And above all, it is time-saving.
More Articles From Virtudesk:
Meet our Most Trusted
Partners & Clients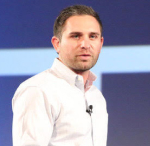 Byron Lazine
Co-Founding Chief-of-Operations at BAM (Broke Agent Media)
I've been using Virtual Assistants for years throughout all of my companies. Once we found Virtudesk the process got even easier and allowed us to scale out our hiring. Highly skilled and accountable professionals. 100% recommend!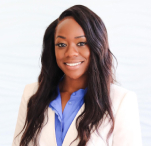 Rebecca Julianna James
Realtor / Content Creator
Before getting started with Virtudesk I had my doubts that they would find what I was looking for. I needed a very particular person to add to my team and let me tell you I am highly pleased! My virtual assistant Myril is the best! I am excited to grow my socialmedia accounts with her. Thank you Virtudesk!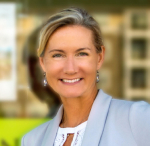 Chelsea Erickson
Realtor La Belle RE Group
I am very happy with the assistance Virtudesk is providing for my real estate business. This is a newer position for my company and we are working through the creation and efficiency.
Share via Facebook
Share via Twitter
Share via LinkedIn
Share via Pinterest
Send via E-Mail