47 Tasks to Delegate to Your Administrative Virtual Assistant
Mar 30, 2021
47 Tasks to Delegate to Your Administrative Virtual Assistant
Performing all of the tasks in running your business efficiently and effectively can be extremely difficult if you are doing it solo.
Yes, you may not be spending the money to hire someone, but you are left with doing all kinds of work, including both non-revenue generating activities and revenue-generating activities alike.
However, when you hire an additional pair of hands, despite the upfront cost, you will have an additional 20-40 hours of help that you cannot generate or replicate yourself.
With that much extra time and help, just adding one more person to your team can dramatically increase the ROI you experience in your business.
That's why, in this article, we will go over the reasons why hiring an admin assistant is so important, and the tasks to delegate to your administrative virtual assistant. 
When Do You Know to Hire an Administrative Virtual Assistant?
Hiring another person for your team is a huge decision. You have to be more than certain that you need the extra help, and that someone can do more for your business than you can do yourself.
The first step in determining whether or not you need to hire an administrative virtual assistant is first to write out your list of daily and weekly tasks done on a regular basis.
Divide those tasks into two separate columns - one column of activities that directly contribute to the revenue growth of your business, and one column of activities that don't contribute to revenue growth.
If the list of activities you do that doesn't directly or heavily contribute to revenue growth (e.g. social media marketing, answering emails and calls, etc), is larger, then it's time to think of hiring your first administrative assistant.
If you are spending the majority of your time as a business owner doing repetitive, time-consuming but essential tasks, the opportunity cost is high - where you could be spending your time doubling the number of customers for your business in a given period.
One last tip you need to consider before deciding on hiring a virtual admin assistant is asking yourself a couple of important questions:
Have I maximized my productivity thus far?

Have I been able to automate as many of my tasks as possible?

Do I still have work that I could do to grow my business, but am currently not doing it due to time constraints? 
If you answered yes to any or all of these questions and your list of non-revenue generating activities is longer, then you need to start the hiring process for a virtual admin assistant. Before the hiring process, determine the tasks you will want to delegate to that admin. 
Tasks to Delegate to an Administrative Virtual Assistant
Here's a list of tasks you can delegate to an administrative virtual assistant. 
Data Entry Tasks for Administrative Virtual Assistants
1. Create and update spreadsheets
2. Update and manage a company database
3. Upload contacts into databases, spreadsheets, or company CRM
4. Keeping digital records of your financial transactions, uploading receipts, and entering cash flow data for your accountants
5. Prepare customer spreadsheets and keep online records
General Administrative Virtual Assistant Tasks
6. Calendar management including scheduling appointments
7. Organize to-do lists and calendars
8. Manage current and potential leads
9. Gather information or make a data analysis
10. Conduct market research for new products and services, like fax solutions
11. Prepare presentations, reports, and other company documents
12. Answering phone calls, emails, and webchat inquiries
13. Coordinate the purchasing of office and marketing supplies for operations
14. Create and update business operations manuals
15. Create and update all job descriptions and employment contracts for any future hires
16. Oversee aspects of the administration of the company
17. Sort out and compile documents
18. Proofread company documents and marketing collateral
Email Management Tasks for Administrative Virtual Assistants
19. Responding to incoming emails and following up with internal and external stakeholders
20. Setting up Autoresponders
21. Filtering emails and managing spam
Database and Process Management Tasks for Administrative Virtual Assistants
22. Organize cloud-storages
23. Manage and clean up files
24. Update contacts and CRM management
25. Organize a contact list of clients and prospects
26. Systematically maintain all standardized operating procedures in handling contracts for your business
27. Manage interactions between current and potential leads
Social Media Tasks for Administrative Virtual Assistants
28. Set up social media accounts
29. Create social media editorial calendars
30. Design engaging graphics (e.g. Canva or Adobe)
31. Schedule social media posts (e.g. Sprout Social, Hootsuite, etc.)
32. Write social captions for social media posts
33. Engage with and respond to comments and direct messages
34. Prepare reports from social media analytics and offer insights
35. Plan and manage social media ad campaigns (e.g. Facebook Ads)
Email Marketing Tasks for Administrative Virtual Assistants
36. Strategize email campaigns
37. Create an email editorial calendar
38. Write email content
39. Design graphics for emails
40. Schedule email send out
41. Send monthly newsletters
42. Upload, delete and organize contacts in your CRM
Blog and Marketing Tasks for Administrative Virtual Assistants
43. Create an editorial blog calendar
44. Write and publish blog articles (e.g. WordPress or Wix)
45. Manage and respond to comments on the blog page
46. Create graphic designs or logos for visual aid (e.g. Canva or Adobe)
47. Create marketing materials such as brochures, flyers, eBooks, guides, etc
Hiring an Administrative Virtual Assistant
If you are feeling overwhelmed with the amount of work you need to do for your business, and need to hire an additional pair of hands, then consider hiring an administrative virtual assistant from Virtudesk.
Our virtual assistants are highly-trained and have been given much responsibility among our clients to run the operations of the business. Read our client testimonials:
If you are interested in hiring one of Virtudesk's Virtual Assistants, then fill out this form and one of our Consultants will reach out to you.
More Articles From Virtudesk:
Meet our Most Trusted
Partners & Clients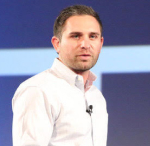 Byron Lazine
Co-Founding Chief-of-Operations at BAM (Broke Agent Media)
I've been using Virtual Assistants for years throughout all of my companies. Once we found Virtudesk the process got even easier and allowed us to scale out our hiring. Highly skilled and accountable professionals. 100% recommend!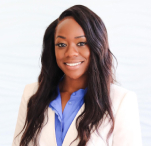 Rebecca Julianna James
Realtor / Content Creator
Before getting started with Virtudesk I had my doubts that they would find what I was looking for. I needed a very particular person to add to my team and let me tell you I am highly pleased! My virtual assistant Myril is the best! I am excited to grow my socialmedia accounts with her. Thank you Virtudesk!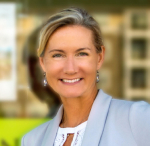 Chelsea Erickson
Realtor La Belle RE Group
I am very happy with the assistance Virtudesk is providing for my real estate business. This is a newer position for my company and we are working through the creation and efficiency.
Share via Facebook
Share via Twitter
Share via LinkedIn
Share via Pinterest
Send via E-Mail