The Great Resignation Continues In 2022 and Here's How Your Business Can Survive
Jan 12, 2022
The Great Resignation Continues In 2022 and Here's How Your Business Can Survive
The year 2022 rolled in, but The Great Resignation continues in the United States. With resignations once again reaching an all-time high in decades, it's imperative that businesses look into what's really happening.
In this article, you'll discover more about the great resignation, how it started, what's currently happening, and what experts suggest to businesses impacted by this phenomenon.
What is The Great Resignation?
Also called the Big Quit, The Great Resignation is a trend caused by the voluntary resignation of employees around the country.
This is represented by the national quit rate reaching 3.0% in September and November. That's a 30.43% increase from the previous year, versus the long-term average growth rate of 1.97%. In Hawaii, the average quit rate is as high as 7% and 4.8% in Montana.
During the second half of 2021, over 20 million people quit their jobs in the United States. Prior to that, June 2021 saw 3.9 million Americans quit their jobs, and April 2021 hit a record of 4 million resignations.
By October 2021, surveys have found that 48% of employees were actively searching for better opportunities. Of those, 38% were interested in making the switch within the next six months.
In November of 2021, the record was once again broken by the 4.5 million employees who quit their jobs. With more resignations expected in the coming year, reports have come up regarding the reason behind these massive resignations.
Driving Forces of The Big Quit
The key to understanding the Great Resignation is in the reasons behind the resignations themselves. Besides the COVID-19 pandemic resulting in resignations, a deeper insight could be acquired by looking at these reasons from employees themselves.
Burnout
A great number of employees have reported feeling a sense of burnout even before the pandemic happened. Quarantine measures allowed people to realize their respective places in the bigger picture.
For some, they were prompted to leave their jobs after seeing better working conditions from other employers. This includes how mental health is addressed in the culture, while others seek more flexibility in their new jobs.
Here's an opinion that resonates with others who have voiced their opinion on The Big Quit. The pandemic has given workers the space and chance to address burnout that has existed since pre-pandemic times.
Online Businesses
eCommerce companies experienced growth during the pandemic due to quarantine measures and fear of spreading the virus. A number of employees also quit to put up online businesses to replace rather unpleasant working conditions.
Wage Stagnation
A huge problem in the United States is the living wage gap that has continued to widen over the years. With more at stake due to the pandemic, employees ended up with more than just wages to weigh their employment status.
With government assistance for unemployment, employees took the opportunity to look for higher-paying jobs, attend to their families, and focus on surviving the global pandemic.
This Tweet points out the difference between providing a living wage and the reality among low-wage employees.
This user from Twitter shares an opinion held by many others regarding low wages being the root cause of The Great Resignation.
Environment Safety
As vaccines for COVID-19 rolled out, employers have started to demand that people come back to offices, and there are those who don't agree with that.
Mainly, the service industry suffered from this as their operations rely heavily on on-site labor. However, employees in other industries also demand more guarantee of their safety at work.
Businesses that failed to put up health safety measures also experienced the effects of The Great Resignation.
Early Retirement
Economists reported a surge in retirement assets due to the COVID-19 pandemic. This, in combination with the health risk for the tenured members of the workforce, has driven early retirement statistics up to an excess of 2.4 million, in comparison to the pre-pandemic trend.
The Great Resignation 2022
The accelerated pace at which employees quit is predicted to continue in the next year. With a lot left uncertain regarding the pandemic, the world is still looking for ways to adapt to unprecedented events.
A new variant of COVID has called for more urgent responses from both the government and the private sector. As such, there's even more work to be done to address the causes and effects of massive resignations.
As of January 2022, reports say that 1 out of 4 employees are thinking about quitting. About half of the working population is also looking for better compensation and benefits. Another 52% of workers also plan to send in their resignation in the first half of the year.
Coping Mechanisms
The Great Resignation continues, but so does business for the entire world. Here are some remedies to alleviate the effect of the skill shortage that the job market is experiencing.
Ask For Feedback
As the Big Quit continues to give more power to the American workforce, it becomes imperative for employers and managers to communicate with their employees.
Take the time to ask for feedback to ensure your employees are happy with their current situation. Knowledge about what makes people happy can be used to increase employee retention and combat en masse resignations.
Adapt Remote Leadership Practices
Leadership has to also evolve with working conditions. What has worked before may not work now. Those in leadership positions need to be more involved with managing expectations and boundaries when working remotely.
Putting employees front and center could help mitigate the threat of The Great Resignation to a company. A survey conducted in 2021 reports that 63% of employees who "always" or "usually" received recognition considered themselves "very unlikely" to quit in the next 3-6 months.
Create Flexibility
Lightening the workload for employees may seem a costly endeavor, but it's still cheaper than the cost of finding a replacement.
Ensuring that workload is considerate of unknown factors and the limitations of working from home protects employees from burnout and dissatisfaction.
Improve Employee Benefits
Improving employee benefits is definitely the solution for most businesses in the long run. Addressing this as soon as possible can be your key to saving your company from The Big Quit's effects.
It's not even all about wages. Offering health benefits (especially mental health benefits) and flexible working conditions could be a huge booster of employee retention. Not only that, but these can also help with employee morale and overall productivity.
Introduce More Automation and AI
With more and more developments in workplace technology, more tasks have also become possible for artificial intelligence and automation apps. This can be a great solution to wade through the current and future uncertainties in the business world.
Industries like agriculture, hospitality, and fast food have already started augmenting their workforce with robotics and automation.
With advancements in technology being inevitable, implementing advanced automation today could mean being two steps ahead of the competition in the near future. Plus, it could provide baseline efficiency and labor output in times like these, where employees are unexpectedly quitting en masse.
Leverage Labor Arbitrage
Using global labor arbitrage is a popular solution that comes in the form of offshore outsourcing. This means employing people from outside the country to take advantage of lower labor costs and remote working opportunities.
The growth of the business process outsourcing and virtual assistant industries in the past years attest to the effectiveness of outsourcing for small and big companies.
Virtual Assistants and The Great Resignation
While the national government continues to mitigate the short and long-term impacts of the pandemic and The Great Resignation, companies can already work on recovering from it with the help of offshoring virtual assistants.
How Virtual Assistants Can Help
Hiring professionals from labor markets with a lower wage demand is a great opportunity for businesses that don't have the huge budget to combat mass resignations, or those still recovering from its effects.
Any work that can be done remotely should be outsourced to the offshore staff so local employees can be maximized for their geographic access to business activities.
Hiring virtual assistants has always been a great alternative to hiring local employees. It comes with great cost savings without sacrificing productivity.
How to Get Started
Virtual assistants work as freelancers or with a VA company that helps streamline processes and maintain quality. Freelance virtual assistants are available on sites like Upwork and Fiverr.
Hiring a virtual assistant can take some time, especially if you choose to find one on your own. Working with a VA company like Virtudesk means getting access to a highly-trained pool of talent who are ready to work with you at the earliest possible time.
What we recommend you do, is take a look at your current workforce and team, and determine what roles can be filled with completely remote working employees. Then, start the hiring process for hiring for those remote roles offshore. This can initially include marketing, admin, and prospecting virtual assistants, but can grow into hiring for Director of Operations, Managers, and other high-level roles.
At Virtudesk, our process starts with a discovery call, followed by a screening of the top 5 candidates who match your needs. Once a candidate is selected, interviews will commence. That's months' worth of headhunting cut down to a few days.
Our virtual assistants also have access to team managers and curated training tools to help them keep up with the growing demands of their clients. You'll also be able to contact team managers for any concerns you may have as a client.
This is how Virtudesk offers professional virtual assistant services to businesses from various industries.
The Future of the Hybrid Workforce
In 2020 alone, the hiring of virtual assistants increased by 41%. Hybrid teams have also increased, with companies and employees recognizing that there's a lot that can be done remotely, even in the future.
For both small and big companies, having virtual assistants means not just working efficiently with the cost savings and expansion in productivity. It also means tapping into a global pool of talent and the opportunities that arise from such.
Hiring virtual assistants from VA companies, like Virtudesk, can be a great way to add greater security to your workforce, without the threat of key players in your company leaving you.
This is because virtual assistants from other countries are already seeking your employment due to the greater pay and security often offered in comparison to their own local options.
We recommend hiring virtual assistants from the Philippines, as it's the second-largest English-speaking country in the world, and has a workforce with high levels of education, expertise in business, and great work ethics.
If you're interested in mitigating the impacts of The Great Resignation with excellent virtual assistants, fill out this form and one of our Consultants will get in touch with you.
More Articles From Virtudesk:
Meet our Most Trusted
Partners & Clients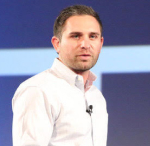 Byron Lazine
Co-Founding Chief-of-Operations at BAM (Broke Agent Media)
I've been using Virtual Assistants for years throughout all of my companies. Once we found Virtudesk the process got even easier and allowed us to scale out our hiring. Highly skilled and accountable professionals. 100% recommend!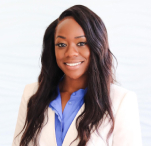 Rebecca Julianna James
Realtor / Content Creator
Before getting started with Virtudesk I had my doubts that they would find what I was looking for. I needed a very particular person to add to my team and let me tell you I am highly pleased! My virtual assistant Myril is the best! I am excited to grow my socialmedia accounts with her. Thank you Virtudesk!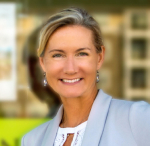 Chelsea Erickson
Realtor La Belle RE Group
I am very happy with the assistance Virtudesk is providing for my real estate business. This is a newer position for my company and we are working through the creation and efficiency.
Share via Facebook
Share via Twitter
Share via LinkedIn
Share via Pinterest
Send via E-Mail