Social Media Virtual Assistants and How They Can Boost Your Online Presence
Jan 3, 2022
Social Media Virtual Assistants and How They Can Boost Your Online Presence
As a small business owner, managing your company's online and social media presence can be an overwhelming and time-consuming activity. It's even best practice, as a business owner or high executive, to promote your own social media with quality content. Doing both can be out of the question if you are already managing the rest of your business's affairs.
It's hard to manage your marketing campaigns, company growth, customers, prospecting, internal structure, and more all at once. That's why having social media virtual assistants can be so advantageous.
Social media VAs can manage all your social media tasks and accounts by creating and posting content, managing comments and DMs, interfacing with leads and customers, and much more. Below, we'll go over what a virtual assistant in digital marketing is, why you should hire one, the tasks to delegate to a social media virtual assistant, and more.
What Is a Virtual Assistant in Digital Marketing?
A virtual assistant in digital marketing is a remote-working assistant (based anywhere in the world), who can manage and execute your key digital marketing campaigns.
Your digital marketing virtual assistant can launch online ads, manage your social media accounts, update your website, create SEO-friendly content, generate leads, and do other necessary tasks.
Anything you need for online marketing, they can take care of. If you don't want to hire a digital marketing virtual assistant, you can get a skill-specific virtual assistant. Consider a social media virtual assistant, ads manager, eCommerce virtual assistant, or content creator virtual assistant.
Why You Should Hire a Digital Marketing Virtual Assistant?
Below, we go over just some of the largest benefits of hiring a virtual assistant for digital marketing.
Keep Your Socials Up to Date
This is a big one! Your digital marketing virtual assistant can post to all of your social media profiles every day. They can make it seem like you are everywhere at all times.
A virtual assistant can help you stay consistent with your online content creation, posting, and overall presence. They can manage all your social media platforms, including Facebook, Instagram, Twitter, LinkedIn, TikTok, YouTube, Pinterest, and Reddit.
This is a big win as it's essential to post to social media regularly in order to get your posts boosted by the algorithms and keep your audience engaged. Plus, posting regularly can help you generate leads and potentially increase your sales.
Provide Your Customers With 24/7 Service
According to Forbes, 97% of customers say that customer service is important in their choice of loyalty to a brand. Additionally, 77% of consumers say that inefficient customer service detracts from their quality of life. That's why it's important to give your customers quick, accessible, and quality service.
Customers value fast responses. They also value a company's flexibility by being available to their customers during all hours of the day.
By hiring a virtual assistant, they can be on-call to answer customer inquiries by phone, email, or text. They can even manage your social media accounts for inquiries that come from your pages and DMs. This can help your company increase the overall sentiment that people feel toward your brand and decrease the amount of time you personally spend on non-revenue generating activities.
Free Up Time for Other Tasks
Sometimes, spending 12 to 16 hours a day working won't make you any more efficient and effective. By hiring social media virtual assistants, you can free up time to spend catching up on rest and spending time with family and friends. Use the extra time to focus on projects you've wanted to start for a long time or more cost-effective activities that contribute more to your bottom line (we call those revenue-generating activities).
According to Pareto's Law, you should invest your time in 20% of the work that produces 80% of the results. If you want to see your business grow, don't spend time on tasks that don't directly contribute to your bottom line. Instead of working on data entry and answering customer inquiries, spend time on strategy, developing partnerships, entering new channels, and more. A virtual assistant can help you do this, by taking away tedious and menial tasks.
Organize Post Scheduling
Another benefit of a social media virtual assistant is that they can help you organize your posts far in advance. They can perform market research and brainstorm content ideas to post on your account that will resonate with your audience. They'll keep you organized and efficient by managing the content editorial calendar for your company and personal social media accounts.
Put them in charge of scheduling posts on social media schedulers such as Hootsuite, Sprout Social, or eClincher. Have them manage the engagement when it goes live.
Track How Your Brand Is Doing Online
Your digital marketing or social media assistants can use a variety of social listening tools, such as Buzzsumo, HubSpot, and Sprout Social, to track your brand reputation online. They can create reports and analyze what people online are saying about your brand, what their sentiment towards your brand is, and engagement metrics for your content. Plus, your virtual assistant can track how your brand is doing against competitors on all of your social media channels.
All of this is essential to track as you don't know what you don't measure. By tracking important social media KPIs (key performance indicators), your virtual assistant can propose ways to improve current and future campaigns.
Characteristics of an Excellent Digital Marketing Virtual Assistant
If you're interested in working with a digital marketing virtual assistant, these are the five characteristics you should look for. Finding these traits in a virtual assistant will ensure greater success in your online marketing efforts.
Creative
Excellent digital marketing virtual assistants can use their creativity to inspire new campaigns, create engaging content, and understand the viewer's interests and pain points to strategically deliver value.
Tech-Savvy
Digital marketing virtual assistants should also be tech-savvy. They should come into the job already knowing some tech basics. For example, reporting from Google Analytics, launching online ads campaigns, and using email marketing services, graphic design tools, and productivity apps.
More importantly, excellent digital marketing virtual assistants will show the passion and eagerness to learn new tech skills. They will consistently learn new platforms, services, and processes for improving their work and optimizing their results.
Knowledgeable on Trends
They will always stay up to date on the latest trends in their field of expertise. They will read marketing reports and ask mentors and experts on new trends and events happening in their industry. They will use this knowledge to optimize their workflow and their marketing campaigns.
Excellent Community Management Skills
Digital marketing virtual assistants also have great community management skills. When you assign them to manage your social media marketing, they will be able to manage online communities. They will be able to manage your company's Facebook group and social followings and be able to grow them too.
They will be able to keep the community engaged, answer questions, troubleshoot problems, and consistently deliver value.
Collaborative
Excellent virtual assistants are not only willing to collaborate with other team members, but they know how to do so effectively. They will seek feedback on their work and know when to delegate certain tasks to other team members. They will be open-minded to new ideas and be excited to work with others.
What Tasks Can You Assign to a Virtual Assistant Social Media Manager?
Before you consider hiring a virtual assistant social media manager, it's important to know what tasks you can delegate to them. This way, you know their daily and weekly job responsibilities and what their schedule will look like. Below, we outline the top five social media tasks you can delegate to a virtual assistant social media manager.
Responding to Messages
Virtual assistant social media managers can take care of all your messages. They can reply to post comments and DMs. They can answer questions that leads and customers have about your product or service. Plus, they can handle all of the emails, calls, and texts that your company receives.
Creating and Scheduling Posts
This can be a huge time saver when you delegate social media posts. Have your social media VA create social media posts, such as graphic cards, short video clips, infographics, and long videos. Have them use a social media scheduler, such as Sprout Social or eClincher, to schedule all the content for the week ahead.
This can ensure you remain consistent on your channel and maintain engagement with your following.
Analyzing Data
Virtual assistant social media managers can analyze data such as social media engagement metrics. They can analyze how much engagement your social media posts are getting and how many followers you're gaining every week. They can also analyze the amount of impressions and reach your account achieves every period. They can take this data to inform their current campaign efforts to optimize and enhance results.
Generating Reports About Reach and Engagement
You can also delegate report creation. Creating reports can be time-consuming. You can have your virtual assistant generate reports from the analytics of your social media accounts and schedulers. They can specifically report on reach, engagement, followers, brand mentions, brand sentiment, and more.
For platforms that don't provide the best reporting capabilities, they can create custom spreadsheet reports. Then, they can give you report highlights, ideas for campaign optimization, and improvements to make for your overall marketing strategy.
Working With Other Teams
Do you have a content creation team? Do you have a team solely dedicated to just copywriting or graphic design? Your virtual assistant social media manager can work with other teams. They can collect campaign material, develop marketing strategies, and reflect on team efforts.
Which Type of Company Should You Approach When Looking for a Social Media Virtual Assistant?
There can be so many options when it comes to finding the right virtual assistant. You can hire directly, go through a virtual assistant directory or marketplace (like Fiverr and Upwork), or go through a traditional VA company. How can you tell which one is right for you?
We recommend always going with a VA company, like Virtudesk, as they will have more structure, process, and protection in place. They will usually have an established recruiting and hiring process, training program, support managers for virtual assistants, and cybersecurity insurance in case there's a breach in client data.
When you hire a virtual assistant directly, you spend more time recruiting and vetting out candidates. However, when you hire from a VA company, you spend less time on this process. By hiring through a company, you can save at least 80 hours from this process.
Conclusion
Social media virtual assistants can be a huge benefit when it comes to onboarding them to your team. You can enjoy task offloading, more time back to your schedule, and greater business growth. Not only that, but you can enjoy huge cost savings in comparison to a local hire.
We have helped thousands of small business owners across the United States and Canada scale their companies cost-effectively. Visit our Youtube playlist to watch our client testimonials.
If you're interested in hiring a social media virtual assistant or using other types of virtual assistant services, Virtudesk offers highly-trained, productive, and trustworthy talent outsourced from the Philippines to help your business grow. Just fill out this form, and one of our Consultants will reach out to you.
More Articles From Virtudesk:
Meet our Most Trusted
Partners & Clients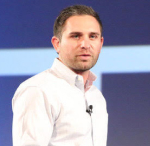 Byron Lazine
Co-Founding Chief-of-Operations at BAM (Broke Agent Media)
I've been using Virtual Assistants for years throughout all of my companies. Once we found Virtudesk the process got even easier and allowed us to scale out our hiring. Highly skilled and accountable professionals. 100% recommend!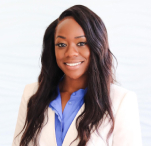 Rebecca Julianna James
Realtor / Content Creator
Before getting started with Virtudesk I had my doubts that they would find what I was looking for. I needed a very particular person to add to my team and let me tell you I am highly pleased! My virtual assistant Myril is the best! I am excited to grow my socialmedia accounts with her. Thank you Virtudesk!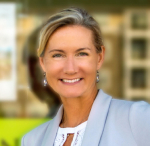 Chelsea Erickson
Realtor La Belle RE Group
I am very happy with the assistance Virtudesk is providing for my real estate business. This is a newer position for my company and we are working through the creation and efficiency.
Share via Facebook
Share via Twitter
Share via LinkedIn
Share via Pinterest
Send via E-Mail