13 Exciting Social Media Apps for 2022
Aug 18, 2021
13 Exciting Social Media Apps for 2022
Social media marketing is a lucrative endeavor for businesses nowadays. However, social media can add up in cost if you are paying for a bunch of apps, ads, and more. That's why we are providing a list of the best free social media apps.
The best social media apps allow you and your marketing virtual assistant to do more without paying more. If you're looking for a more cost-effective way to work with a virtual assistant, here are 13 apps with free plans to help with your social media marketing.
1. Buffer
Buffer is a powerful social media toolkit that lets you schedule posts on multiple accounts and analyze your key performance indicators (KPIs) as you execute your social media strategies.
Their free plan allows for three users to schedule up to 10 tailored posts per social media channel at once. That also includes Twitter hashtag suggestions and link shortening by buff.ly URLs.
The paid plan at Buffer starts at $5 per social channel. This option allows you to include Pinterest as a channel, removes the limit on scheduled posts, and gives you access to Buffer's intuitive management tools.
As one of the best social media apps of today, Buffer lets you manage multiple social media accounts on one platform. Grow your social channels by delegating social media marketing to a virtual assistant equipped with Buffer as their management tool.
Watch: Mock Interview with a Social Media Manager
2. Zoho
Zoho is a popular Buffer alternative for businesses looking to grow their brands on social media. Their free plan lets one user grow one brand on 7 channels at once. It also lets you add another team member to access your brand management on the platform.
The free functionality on Zoho is very limited, but it's a great way to introduce your business to multitouch social media marketing. The paid plan starts at $15 monthly, or $10 if billed annually. Among the amazing features that come with that is the ability to schedule posts, and their 24-hour email support on working days.
What's cool about Zoho is that it includes Google My Business listings in its selection of channels. This means additional engagement and credibility if you get your business verified on Google.
3. ClickUp
ClickUp is a cloud-based project management tool that was built to replace all others. This productivity tool enhances your approach to working on your marketing as it offers one of the most robust free plans available on the market today.
The free plan already includes a huge selection of features and unlimited use of basic functions and additional team members. Create your social media editorial calendar on ClickUp and watch it progress into highly engaging posts as your team collaborates on it. You can store captions, videos, graphics, hashtags, and more inside of the tasks, making collaboration easy.
The upgrade on ClickUp is at $5 per member monthly for unlimited integrations, storage, and task views. As a task management app, the free plan is still very powerful at tracking assignments and goals.
If you're already using other productivity tools, ClickUp also offers seamless migration for your entire team. Check out these free calendar templates from the Virtudesk team if you want to get started.
Free: ClickUp Social Media Calendar Template
4. Hootsuite
The Hootsuite free plan includes two (2) social accounts for one user and five (5) scheduled posts per channel. This is a great tool for businesses only starting to use social media platforms to reach their audiences. Their dashboard also simplifies social media management for business owners struggling with that.
The paid plan starts at $19 per month and unlocks a variety of features including unlimited scheduling of posts and an inbox for all your accounts. It also includes integrations for your other apps, analytics, live chat support, and a $500 monthly spending to boost your posts.
5. Crowdfire

The free plan at Crowdfire allows you to manage three (3) channels at once and schedule up to 10 posts for each channel. You also get to access their article and image recommendations for your social media and blog posts.
Other notable free features include automated tailoring of your posts per platform, content sourcing from your other channels, hashtag recommendations, and 1-day analytics. This is one of the best social media apps if you're looking for a lot of free functionality to help you with content production.
The paid plan starts at $9.99 a month for 5 channels, 100 posts per account, and 90 days of advanced analytics. This also unlocks more features you can maximize with a virtual assistant if you're struggling to hit social media goals for your business.
Overall, Crowdfire is a powerful tool recommended for business owners looking to produce content that provides value to their customer base. The free and cheapest plans are great for small businesses and solopreneurs.
Watch: Ultimate Guide in Hiring Social Media Virtual Assistant & Tools + Tips
6. Later
Later started out as an Instagram tool for individuals and businesses. Today, their free plan includes scheduling up to 30 posts per profile for an entire set of social media accounts. One set already includes Facebook, Instagram, Twitter, Pinterest, TikTok, and LinkedIn.
The dashboard includes a visual planner for your visual feeds and a calendar for viewing tasks according to deadlines. Later also allows users to search and re-post user-generated content to enhance your engagement with your customer base
Their starter plan is at $15 per month, increasing your scheduling limit to 60, and allowing you to schedule even your Instagram stories. Your analytics reports also get an upgrade on the paid plans. With the TikTok integration, Later becomes a powerful option for businesses looking to create a visually appealing profile on social media.
Read: 14 Tasks a Social Media Virtual Assistant Can Do to Improve Business Efficiency
7. Subscribers
Subscribers enhances the way you communicate with your followers. This innovative tool gives your followers the option to receive push notifications on your newest activities and updates.
The free plan includes unlimited notifications for up to 200 subscribers. It also includes basic customer support for the two users of your account.
The paid plan starts at $24.91 monthly, per site, if billed annually. This increases your subscriber limit to 10,000 and allows you to schedule notifications in advance. The support also gets upgraded on the paid plan. Their higher-tier plans will allow your business to schedule notifications based on your subscriber's time zones.
Subscribers is a great way to introduce your followers to a new way of staying connected while letting you maximize the reach you have from your digital marketing platforms.
Read: Cost Savings with Virtual Assistants
8. ManyChat
ManyChat is a chat automation tool that enhances your business's capability to engage with your customers with automated responses. If your business is on Facebook, ManyChat lets you automate Messenger conversations for 1000 contacts for free. The chatbot works based on a flow you create yourself or from a template.
On the free plan, you're allowed two sequences, 10 tags for segmenting your customer base, and email support at anytime. The paid plan starts at $10 a month for unlimited contacts and sequences, with advanced growth tools and segmentation, analytics, and a whole lot more.
ManyChat is a great tool for business owners who choose to create an organized and automated way to respond to customer inquiries.
9. BuzzSumo
This next tool is a cloud-based platform that lets users position their brand strategically within the social media arena. BuzzSumo lets you find which content performs best within your industry so you can create competitive and compelling content for your audience.
The free plan provides 10 searches per month, a year of your search data, all in a feed that also contains your domain reports, content analysis, backlinks, and journalist profile reports.
The paid plan removes the search limit for up to 5 users, for a monthly fee of $99. If you're starting out with content planning for your audience, the free plan already lets you discover content ideas and helpful recommendations for future content.
Small businesses and solopreneurs can maximize these benefits with the help of a marketing virtual assistant focused on building a content strategy for social media engagement.
10. DesignBold
DesignBold is an online graphic design studio that lets you create visual content easily. Save time with templates and a simple interface that is easy to understand and use. Get 5000+ free layouts, daily new templates, 2GB of storage, and access to a library of visual material on the free plan. You also get to download your creations up to 5 times per month.
For $7.99 a month, you get access to building a brand kit for consistency, unlimited storage, unlimited downloads, and a lot of other advanced functionality. If your visual assistant needs a free tool for designing graphics, presentations, and other visual aid, DesignBold is one of your best options.
11. Canva
Canva is one of the best creation studios today. Their free plan lets you create amazing graphics and videos for your content plan. The user-friendly interface and learning material around the internet can also help you or your virtual assistant increase the quality of your visual content.
The free plan lets you download all your content, work in teams, and access hundreds of thousands of templates and visual elements. An annual fee of $164.99 lets you and four other designers access premium templates, stock material, and advanced functionality like scheduling posts on up to eight (8) social media channels.
Canva is a great choice if you want to increase your company's content creation capability as it lets you create high-quality content for free.
Read: Developing an Effective Video Marketing Strategy for Your Business
12. Visme
Visme is another powerful design tool popular for creating infographics and other visual presentations. The free plan lets you work on 5 projects, with access to templates, and the ability to download them in JPG format.
Their best-valued plan priced at $29 lets users create and download videos, with access to brand kits, analytics, third-party integrations, and a lot of other features. Visme can help you build an online brand that is consistent, informative, and reliable.
This is a great alternative to creating visual designs that help your audience understand the value your business is offering. Visme is also easy to understand and use for novice designers, making it easy for brands to create great graphics in a short amount of time.
13. Powtoon
Last but not least is Powtoon. This is a popular tool for creating informative and entertaining videos on social media.
A free account lets you create and download 3 minutes of HD video content, with access to free soundtracks and objects to help you create the best videos. It also allows users to export to social media accounts, with the choice to create videos according to the best size appropriate to the platform.
Powtoon Pro starts at $19 a month and increases your content's limit to 10 minutes. You'll also be bumped up to pro access on royalty-free assets and 2GB of storage for your projects.
Content created with Powtoon can help your audience understand your service better, especially if it deals with processes and systems.
Video marketing may be tedious at times, but top-performing content for a lot of markets consists of videos. You may delegate this task and overall social media marketing to a virtual assistant so you can remain focused on your more pressing tasks.
The Best Social Media Apps for Free
Creating content for and managing social media can be a tedious task. Free access to the best social media apps lets your business manage this task easier and faster. However, as a business owner, you may still find it time-consuming to do this on your own.
Marketing virtual assistants are professionals who can help you maximize your social media channels for their many benefits, including becoming another revenue channel for your business.
If you wish to build a robust social media presence for your business with the help of a virtual assistant, fill out this form and someone from our team of consultants will get in touch with you.
More Articles From Virtudesk:
Meet our Most Trusted
Partners & Clients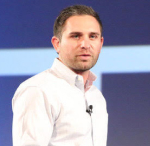 Byron Lazine
Co-Founding Chief-of-Operations at BAM (Broke Agent Media)
I've been using Virtual Assistants for years throughout all of my companies. Once we found Virtudesk the process got even easier and allowed us to scale out our hiring. Highly skilled and accountable professionals. 100% recommend!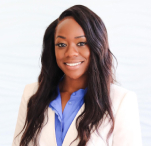 Rebecca Julianna James
Realtor / Content Creator
Before getting started with Virtudesk I had my doubts that they would find what I was looking for. I needed a very particular person to add to my team and let me tell you I am highly pleased! My virtual assistant Myril is the best! I am excited to grow my socialmedia accounts with her. Thank you Virtudesk!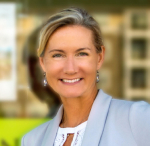 Chelsea Erickson
Realtor La Belle RE Group
I am very happy with the assistance Virtudesk is providing for my real estate business. This is a newer position for my company and we are working through the creation and efficiency.
Share via Facebook
Share via Twitter
Share via LinkedIn
Share via Pinterest
Send via E-Mail