Do's and Don'ts in Social Media Marketing
Aug 12, 2021
Do's and Don'ts in Social Media Marketing
Social media are internet-based platforms that offer a plethora of ways to connect with others virtually. This opened up the development of social media marketing as a robust way for businesses to execute selling and advertising activities.
Throughout its development, experts around the globe have observed a selection of rules based on the response of consumers to digital marketing stimuli.
Do you use Facebook, Twitter, Instagram, Pinterest, Tiktok, or other platforms for your business?
Today's blog goes over certain helpful do's and don'ts of social media marketing that could prove helpful to your business.
Do: Set Attainable Goals and Objectives
Beyond being accessible to your customers, social media marketing is also about executing an action plan that has a direct positive impact on your business.
You'll need a strategy to start with. To do that, set attainable goals and objectives for your digital marketing plan.
Remember to align these with your business goals so that the strategies also revolve around accomplishing your primary objective for your business.
Do: Track the Numbers
The goals and objectives you set within your strategy will direct you towards which numbers you should track from your social media activities. Social media analytics are available on most platforms nowadays.
There are also cross-platform analytics tools you can use to aggregate your results and automate insight like SproutSocial, Hubspot, and Google Analytics.
Track Key Performance Indicators (KPIs) for your profiles such as follows, likes, shares, engagement rate, bounce rates, and other important numbers. These metrics are the indicators of your strategies are working towards achieving the goals you set.
It's very important that you know the KPIs that correspond to the goals you've set in your strategy.If your goal is to gain traffic for your website, then you should be tracking just that.
For more insight, you should also be accounting for where these numbers are coming from, the time and place your website gets the most traffic, and the type of content that best leads your audience to click on your website's link.
Do: Analyze the Data
Tracking the numbers is just one step toward evolving your social media strategy. You need to draw meaning from the data. Once you have the numbers, you need to analyze the data and create a plan of action for future activities.
For example, your video posts get more likes and clicks than your graphics. That tells you to put more effort into a video-based platform like Youtube or Tiktok, and nurture that channel as a traffic source.
Your demographic can also tell you what to do next. If your main audience is professionals in their mid-twenties from Iowa, then your research efforts should be directed towards the interest of those who belong to that audience profile. Remember that data beyond the numbers is also direction.
Read: Top 4 Tools Used for Social Media Marketing
Do: Be Consistent With Branding
Aesthetic appeal is a huge factor in social media engagement. Visual and written content contribute to how your audience perceives your brand.
Consistency in your copywriting and content production builds credibility for your brand. If your audience perceives your brand as a reliable source of information, they'll also trust your product as a solution to their problems.
Tip: build and maintain a branding kit and a tone and voice guide that you can always refer back to. Build your branding kit with templates and notes regarding your brand's visual identity.
Your tone and voice guide on the other hand will contain action words and key descriptors as your reference when writing blogs, captions, or other marketing copy.
Create these guides to help keep your content consistently aligned with your branding. These will also be very helpful when you grow your marketing team.
Do: Always Think Before You Post
Your content should always be relatable to your audience. Unless your brand identity coincides with your personal entity, keep your content appropriate for a business channel.
Curate content according to a content plan and your branding kit. Always think about your audience and what's relevant to their interests. Never go off-course in your goal to create engaging content for them.
A marketing virtual assistant can take care of your social media marketing activities if you struggle to balance them with your other tasks.
Taking the time to find your niche market will also help you create a content framework that is consistent and easy to follow.
As you discover your niche market, you also get to know about the pain points that need to be addressed. That information will empower you or your marketing virtual assistant to create content that delivers value and engages your audience.
Read: Mock Interview with Social Media Manager Raven
Don't: Ram Content in Every Post
Avoid overwhelming your audience with information. You may want to overwhelm your readers with how many benefits your product or service has, but that's not by cramming everything into one post.
Drip-feeding is a social media strategy where you supply informative content consistently. This gives your audience a chance to interact with your brand as they try to find out more about your product.
Drip-feeding provides audiences a chance to explore each benefit or feature by asking each time you release more information.
Don't: Post Immediately; Always Proofread
Before hitting publish, send, Tweet, etc. take a couple of seconds to go over your content. Having a content plan really helps in this case. Project management tools like Clickup, Asana, or Trello can help you plan and track your progress in content creation.
Work in an organized manner up to the last second before you hit "post." This is so you can avoid situations where you end up winging a post and sharing something inappropriate and off-putting.
Take the time to proofread all of your posts before publishing them. Errors in graphics and type can cause your brand to look less professional and credible. This will ultimately hurt your brand's growing reputation.
Don't: Overshare
Together with your strategy of not cramming too much information into one publication, you should also avoid oversharing on any platform. This means choosing the right frequency of posting.
Social media marketing tools like Hootsuite, Agorapulse, and Buffer can help you gather information about your market, including their most active time on your platform(s).
Generally, the best time to post is at 10:00 AM on Tuesdays, Wednesdays, and Thursdays. Still, this varies from platform to platform. Posting limits also exist, along with an optimal number of posts per platform.
The Facebook minimum is at 3/week, while Twitter is at 5/day. Find the right number for your platform of choice, then discover the sweet spot for your brand. Be guided, however, that if you go way over or under those numbers, your post's reach and engagement will be negatively affected.
Every platform has specific optimal frequencies, and that may even vary depending on your niche. As mentioned earlier, it is very impactful that you do research on your market.
The research and execution may take some time, and you can delegate all of that to a marketing virtual assistant if you need to focus on other important matters for your business.
Don't: Duplicate Content Across all Platforms
If your business has profiles on multiple platforms, avoid automating cross-posting all the time. You may opt to do this for some posts, but don't do it for all your posts.
Keep in mind that a robust strategy includes a variety of content that includes long-form blogs, short narratives, and quick calls to action, among others. Each platform also uses different aspect ratios for visual content.
Allow that to guide you on what kind of content will perform best on which platforms. A long Facebook post may perform similarly on LinkedIn, but it won't fit in a 140-character Tweet. Similarly, story-format posts don't do as well when shared on a feed.
Optimize your content according to the platform. LinkedIn is used by business professionals looking to upskill, network, find jobs, and discover career-related content.
Twitter is popular for sharing news, and Instagram can be used to create an accessible visual portfolio for your brand. Strategize your content around these functions to maximize each platform for its primary purpose.
Social Media Marketing for Your Business
Through social media platforms, you can connect with your community of buyers and prospects effectively.
If you wish to, you can even operate your entire business virtually, with social media platforms serving as the primary touchpoint for your customers.
A social media virtual assistant can provide great help to your business if you're struggling to manage all the tasks related to growing your business on social media.
If you're interested in growing your business with the help of virtual assistants, fill out this form and someone from our team of consultants will get in touch with you.
More Articles From Virtudesk:
Meet our Most Trusted
Partners & Clients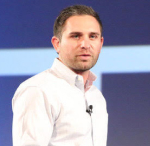 Byron Lazine
Co-Founding Chief-of-Operations at BAM (Broke Agent Media)
I've been using Virtual Assistants for years throughout all of my companies. Once we found Virtudesk the process got even easier and allowed us to scale out our hiring. Highly skilled and accountable professionals. 100% recommend!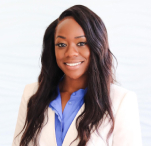 Rebecca Julianna James
Realtor / Content Creator
Before getting started with Virtudesk I had my doubts that they would find what I was looking for. I needed a very particular person to add to my team and let me tell you I am highly pleased! My virtual assistant Myril is the best! I am excited to grow my socialmedia accounts with her. Thank you Virtudesk!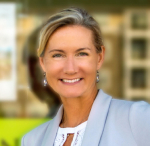 Chelsea Erickson
Realtor La Belle RE Group
I am very happy with the assistance Virtudesk is providing for my real estate business. This is a newer position for my company and we are working through the creation and efficiency.
Share via Facebook
Share via Twitter
Share via LinkedIn
Share via Pinterest
Send via E-Mail