Top 4 Social Media Management Tools
Mar 25, 2021
Top 4 Social Media Management Tools
Social Media is becoming an increasingly large part of everyone's lives, including businesses. Globally, over 3.6 billion people use social media and the number is only projected to increase to 4.41 billion in 2025.
The average amount of time spent on social media every single day is 3 hours. Lastly, 54% of social browsers use social media to research products.
With the increasing number of social media statistics, it is nearly impossible for brands to grow their customer base and sales without their business presence on social media.
That is why today, we are providing you with the top 4 Social Media tools to help you master Social Media Marketing.
Sprout Social
Sprout Social is a social media management tool that helps you schedule social media posts and track engagement. This platform allows you to manage all of your likes, comments, DMs, and more all in one place.
Having a social media management tool is a life-saving strategy to save time and aggregate information about your presence in one place, especially if you are posting every day on multiple platforms.
We are recommending Sprout Social because it offers a lot of features like analytics, scheduling, and engagement management.
Plus, it is super user-friendly. There is also a plethora of social media management tools out there you can use instead, including Hootsuite, Buffer, and Agora Pulse.
Canva
This tool takes the intimidation out of content creation. Unlike Adobe Creative Cloud or other content creation tools, Canva does not require much technical skill.
With little graphic design experience, you can make beautiful, engaging content in just a few minutes. You can create anything from infographics, short videos, edited pictures, flyers, posters, PDF guides, eBooks, and more.
If you have the technical expertise, then other tools you can use include Adobe Creative Cloud. Popular applications within the cloud are Photoshop (graphics), Premiere Pro (video editing), Lightroom (photo editing), and After Effects (motion design).
Adobe Premiere Pro
Video content is taking over the content marketing world, and rightfully so. Video content is becoming the #1 most consumed type of content.
We recommend using Adobe Premiere Pro for editing your videos. Premiere Pro is an industry-standard tool that allows a lot of flexibility and control over how you want to present your videos.
However, if you don't want to use Premiere Pro, then other tools such as FinalCutPro, iMovie, and Lumen5 are tools and software to produce amazing videos.
Out of all the video tools mentioned, Lumen5 is the most user-friendly and requires the least amount of skill.
BuzzSumo
Although creating content is important, creating it on topics you know are popular is even more important. Before you even begin the content creation process, it is important to do content research.
Using today's popular tools, like BuzzSumo, you can determine what types of articles or videos are the most shared, searched, and liked.
BuzzSumo pulls popular posts using keywords in order to aggregate and conclude which topics are of top interest to your target audience.
Not only will this help skyrocket engagement (because your audience is seeing what they want to see), but it will encourage new people to find and follow you.
Creating content around popular search terms can also help drive traffic to your website, if you are using link-friendly platforms, like Facebook or Pinterest. Other research tools include UberSuggest, Awario, SemRush, and Google Trends.
Top 4 Tools Used for Social Media Marketing
Although Social Media Marketing is extremely rewarding for your business, it can be time-consuming.
If you are finding yourself not having time, but want to implement the tools used for social media marketing, outsourcing this work may be the answer.
With Virtudesk's Virtual Assistants, you can hire virtual assistants trained in most or all of the platforms mentioned above. If you are interested in learning more, then fill out this contact form, and one of our Consultants will reach out to you.
More Articles From Virtudesk:
Meet our Most Trusted
Partners & Clients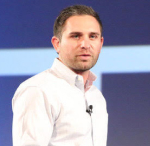 Byron Lazine
Co-Founding Chief-of-Operations at BAM (Broke Agent Media)
I've been using Virtual Assistants for years throughout all of my companies. Once we found Virtudesk the process got even easier and allowed us to scale out our hiring. Highly skilled and accountable professionals. 100% recommend!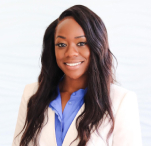 Rebecca Julianna James
Realtor / Content Creator
Before getting started with Virtudesk I had my doubts that they would find what I was looking for. I needed a very particular person to add to my team and let me tell you I am highly pleased! My virtual assistant Myril is the best! I am excited to grow my socialmedia accounts with her. Thank you Virtudesk!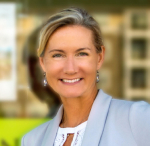 Chelsea Erickson
Realtor La Belle RE Group
I am very happy with the assistance Virtudesk is providing for my real estate business. This is a newer position for my company and we are working through the creation and efficiency.
Share via Facebook
Share via Twitter
Share via LinkedIn
Share via Pinterest
Send via E-Mail