Developing an Effective Video Marketing Strategy for Your Business
Jun 4, 2021
Developing an Effective Video Marketing Strategy for Your Business
Nowadays, developing your brand requires more than traditional commercial skits and videos. Brands can no longer rely on using images or written content alone, especially with audiences growing fond of video content. That's why developing a video marketing strategy is so important.
Of course, you need to step up your A-game when it comes to marketing your business. But how? One of the best ways is video marketing. Most consumers seek interesting and engaging content from interactive 360 videos, live streaming, and augmented reality.
In the US alone, digital video marketing is a $135 billion industry. This only means that brands, be it fortune-500 companies or local businesses, understand the value of video marketing. They are even investing in developing strategies for their video marketing campaign.
And if you're still not convinced about releasing branded video content regularly, you're definitely behind. However, it's not too late to get started. The first step is always difficult, but with the help of this article, you'll learn the most practical and effective strategies for video marketing.
Developing an Effective Video Marketing Strategy
There is no singular formula to make a successful video. All branded video content offers a different approach. That's why it's imperative to understand and figure out which type of video to produce to achieve maximum results.
Aside from that, you also need to develop a strategy before you dip your toes in producing videos. After all, the competition is tough and you want the best possible way to stand out from the rest of the brand. Here's a simple guide in developing an effective video marketing strategy:
Assess your goals

Identify your target market

Hone in on a story

Be creative

Focus on a timeline

Set a realistic budget
Now that you know where we're headed, we'll go into detail about how to execute each step.
Assess Your Goals
Outlining your goals is always the first step in creating anything, especially when it comes to marketing. Ideally, you will create video content that suits your current tone and brand while complementing the existing marketing funnel. However, you'll have to produce one impactful video that draws in your audience to know more about your company. Your videos should either raise awareness, address their current problems, and compel them to solve the existing problems using your product or service.
Raising Awareness
People don't usually realize that they have an existing problem. And if that's the case, you can create videos that help audiences understand their existing problem. Typically, these videos attract new audiences as it introduces a fresh perspective on the current issue the users are facing. You can produce explainer videos - we'll explain more on this later.
Addressing the Current Problem
In this stage, the viewer is already aware of the problem and is looking for ways to solve it. They're checking out resources and asking for recommendations. That's why you can create testimonial videos and tap in your current users for product reviews.
Solving the Problem
At this stage, viewers already know the solution. However, they're still looking for the best company to provide it. To remain top of their minds, you can present your prospect with value-driven videos on how your products or services helped dozens of customers. An effective video would be highlighting the features and benefits of your product or service.
Identify Your Target Market
Now that you've assessed your goals and determined the purpose of your future videos. It's time to figure out who your audience is. This is among the most crucial steps in marketing. If you are creating a video without a specific audience in mind, it's set up to fail.
Those who are meant to see your branded videos won't, and those who see it won't necessarily turn into a sale. So, how do you determine who your target audience is?
Well, it isn't always simple. The key is to develop a buyer's persona. Creating a buyer's persona can significantly help you. Essentially, the people you want to adopt your products or services are the same people you want to reach out to with your video.
As you identify your buyer's persona, you should also determine which platform to publish your videos on. When distributing branded video content, always check the impression to see if you are reaching your intended audience.
Hone in on a Story
Most customers love watching relatable videos. That's why it pays to create videos that tell a story. Plus, it's easier for our minds to remember information when it's told in a narrative. However, deciding what story to tell is no easy feat. Luckily, there are only four elements you need to focus on to make an effective and interesting story.
Your story must center on a protagonist with a problem. Usually, the protagonist should represent your target audience. After that, you need to introduce a conflict or your customer's pain point. Only then can you introduce your product or service and how it solves the problem.
Be Creative
Over 68% of marketers say video has a better return on investment than Google Ads. This only means that having an interesting and creative video strategy is more important than advertising through paid ads. That's why you should never skimp on your branded videos.
As you plan your story, you can explore different novel ideas that are new and relatable for your audiences to watch. Don't be boxed by conventional commercial videos, instead, try something new. You can check out different types of styles, designs, and content ideas through A/B testing and discuss them within your team for feedback.
Focus on a Timeline
When you're planning your entire video production, from conceptualization to video distribution, you should create a timeline and focus on it. Your timeline serves as a guide to keep you in the loop on how much is done and what's left to do. Plus, setting deadlines can hold you and your team accountable.
Set a Realistic Budget
It's no secret that creativity is the name of the game when it comes to producing videos. However, let's be real. Without a proper budget, it will be extremely difficult to turn your vision into reality. That's why you need to set a realistic budget. Plan out your resources and finances well.
Don't settle for the first video production company you've found. Check out at least three different companies. Ask industry experts how much they charge on scripting, sound editing, social media distribution, etc. This way, you can set expectations on how much you need to shell out.
Video Marketing, A Key to Growing Your Brand
Do you feel a little overwhelmed right now? Don't fret, you're definitely not alone. Video marketing can be a daunting task but you'll certainly reap a lot of benefits if you do it right. With 71% of consumers watching videos online, video marketing is indeed the best way to reach your audiences and grow your social media presence.
Want to implement your own video marketing strategy but are too busy to do so? Start outsourcing these tasks to the experts. With Virtudesk's Virtual Assistants, you can hire virtual assistants trained in most or all of the platforms mentioned above.
If you are interested in learning more, then fill out this contact form, and one of our Consultants will reach out to you.
More Articles From Virtudesk:
Meet our Most Trusted
Partners & Clients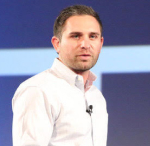 Byron Lazine
Co-Founding Chief-of-Operations at BAM (Broke Agent Media)
I've been using Virtual Assistants for years throughout all of my companies. Once we found Virtudesk the process got even easier and allowed us to scale out our hiring. Highly skilled and accountable professionals. 100% recommend!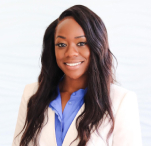 Rebecca Julianna James
Realtor / Content Creator
Before getting started with Virtudesk I had my doubts that they would find what I was looking for. I needed a very particular person to add to my team and let me tell you I am highly pleased! My virtual assistant Myril is the best! I am excited to grow my socialmedia accounts with her. Thank you Virtudesk!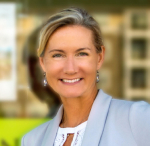 Chelsea Erickson
Realtor La Belle RE Group
I am very happy with the assistance Virtudesk is providing for my real estate business. This is a newer position for my company and we are working through the creation and efficiency.
Share via Facebook
Share via Twitter
Share via LinkedIn
Share via Pinterest
Send via E-Mail