4 Growing Social Media Platforms to Use
Apr 29, 2021
4 Growing Social Media Platforms to Use
Social media marketing can be one of your most successful business strategies because of its excellent ways to build brand awareness, connect with existing customers, widen your reach, and generate new leads.
It's a free or relatively inexpensive strategy to start building customer relationships. Some of the most popular platforms include Facebook, YouTube, and Instagram.
However, there are other social media sites that are growing in terms of active users that are worth using to advertise your business. It's important, as a business owner, to stay on top of the new social media sites. This will help you tap into new groups of people, and stay relevant in your niche.
Plus, it will allow you to explore different types of emerging and increasingly popular content. Below are the four growing social media platforms you can use to promote your business this year.
Tiktok
A good business owner knows that the only way to stay on top of the competition is to create a proactive marketing strategy. Often, it starts with developing a positive audience engagement through videos and interactive content. If you're already using video as a marketing tool, Tiktok is an excellent way to expand your reach to a wider audience.
Tiktok is a video-sharing social media platform to make a variety of 15-60 second videos. It already has 689 million active users worldwide making it one of the fastest growing social media platforms in the world. With over 1 billion videos watched on TikTok every day, the platform continues to grow immensely.
With TikTok's friendly algorithms and features, it can help new and existing accounts become discoverable by others. This is a great platform for your short video content, as it fosters a lot of engagement in comparison to other platforms. You can even reach a wide and diverse audience.
The platform has a lot of features that enable a wide range of sharing features, enabling posts to go viral as well.
You can repurpose long video content from your YouTube channel or create special videos for Tiktok (this is recommended), and repurpose them to Instagram, Facebook, and Twitter.
Clubhouse
Looking for an opportunity to grow your audience? Clubhouse might be the platform you've been looking for. It offers limitless potential to position yourself as a thought leader, where you can connect with others in your industry.
It is a social networking app based on audio chat. Users can listen to conversations, discussions, and interviews between interesting people about various topics.
It is similar to a podcast, but with Clubhouse, it is live and exclusive. Why exclusive? You will need an invitation from an existing member to get access.
When you join Clubhouse, you can select topics of interest like books, health, or business. The more information you give the app about your interests, the more rooms the app will recommend you to join.
You can start building your profile and gain more followers as more people receive invites to join. It is worth keeping an eye on, as the app is going to launch its first creator accelerator program, Clubhouse Creator First.
This program will offer ways to build your audience, connect with brands, offer ways to monetize or market your business. Overall, it's a great networking app that allows you to connect with new people for your business.
Pinterest
In building your online presence, you need to develop a strategy that promotes direct traffic to your business' website. But how?
Aside from optimizing your website for search engines, like Google, you need to capitalize on Pinterest, the visual search engine. Pinterest is one of the top-ranking sites for driving the most traffic to websites.
Pinterest is more than just a social networking site where people can find ideas and inspiration or "Pinspiration" for their interests and hobbies.
Interestingly, it is the only social media platform that focuses on visual search. What's great about it is 62% of Gen Zers and millennials say they'd like to be able to search by image.
When you pin an image on Pinterest, it links back to the website where the image is located, which is why this platform is great for driving website traffic and sales. Plus, much of the organic traffic Pinterest generates can be redirected to your other social channels.
Pinterest also allows businesses to take advantage of a unique feature that not all social media platforms have - a search engine. You can tailor your content to fit popular search terms, which can make your content more discoverable by users.
Additionally, pins help people find more information about the products or services they're looking to purchase or learn more about. 82% of weekly active users on Pinterest say they have bought products based on their brands' content on the platform.
Houseparty
Social gatherings have certainly changed over the past year, and as a result, more marketers are finding ways and developing strategies to host events and connect with their audiences. Houseparty is the perfect platform. It allows you to host fun and interactive virtual events and meet your customers live.
It is a video-chatting social media app. It's a virtual version of a massive get-together. Users receive notifications if their friends are "in the house" and available for a one-on-one or a group video chat.
The app had a surge in popularity during the 2020 pandemic with total downloads estimated at 17.2 million. With users confined to their homes because of the lockdown, Houseparty became one of the apps embraced by separated families and friends in order to stay in touch.
Houseparty can be a great option for brands to keep their target audience engaged in different ways. You can use the app as a business to partner up with a brand influencer and host a two-way communication with a select group of their audience and spread out information about their product or service.
Bottom Line
Growing your online and social media presence is among the best ways to achieve better audience engagement. It helps you connect with your customers and understand their needs on a more personal level. It also offers an easy and free advertising platform to establish your brand.
However, developing a social media marketing strategy can take up a lot of time. If you are pressed for time but want to adopt one or more of these growing social media platforms, outsourcing this work may be the answer.
With Virtudesk's virtual assistants, you can hire virtual assistants that are highly trained to help you leverage your business. To learn more about our services, fill out this form so that one of our Consultants can call and discuss your needs.
More Articles From Virtudesk:
Meet our Most Trusted
Partners & Clients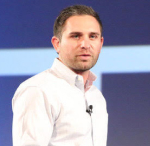 Byron Lazine
Co-Founding Chief-of-Operations at BAM (Broke Agent Media)
I've been using Virtual Assistants for years throughout all of my companies. Once we found Virtudesk the process got even easier and allowed us to scale out our hiring. Highly skilled and accountable professionals. 100% recommend!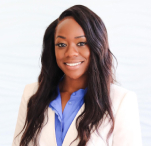 Rebecca Julianna James
Realtor / Content Creator
Before getting started with Virtudesk I had my doubts that they would find what I was looking for. I needed a very particular person to add to my team and let me tell you I am highly pleased! My virtual assistant Myril is the best! I am excited to grow my socialmedia accounts with her. Thank you Virtudesk!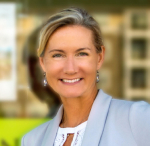 Chelsea Erickson
Realtor La Belle RE Group
I am very happy with the assistance Virtudesk is providing for my real estate business. This is a newer position for my company and we are working through the creation and efficiency.
Share via Facebook
Share via Twitter
Share via LinkedIn
Share via Pinterest
Send via E-Mail