Using Clubhouse Social Media to Market Your Business
Apr 22, 2021
Using Clubhouse Social Media to Market Your Business
Are you wondering why everyone's raving about yet another social media app? Well, it comes as no surprise that you've probably heard about Clubhouse, the newest invite-only social media app.
In this guide, you'll learn why business owners should consider using Clubhouse to leverage and grow their businesses. You'll also learn the step-by-step process from creating an account to growing a following on Clubhouse.
What is Clubhouse?
Unlike many other social media platforms, Clubhouse is an audio-based app. The company
characterizes the app
as "a new type of social product based on voice [that] allows people everywhere to talk, tell stories, develop ideas, deepen friendships, and meet interesting new people around the world."
Basically, users share audio clips with one another in virtual "rooms." You can simply jump in and out of chats, and listen or share your thoughts on different topics, just like a real-life soiree or cocktail party.
What's interesting is the audio doesn't leave the app. This gives more premium on exclusivity since you can listen and hear it only on Clubhouse. That's the general rule: there's no in-app recording feature, and conversations aren't saved either.
Why is Clubhouse Important to Use as a Business Owner?
In this digital world, where social media is taking a chunk of your time, is it really worth it to download another app to leverage your business? The answer is YES.
Clubhouse offers a lot of useful tools that can significantly help you grow your audience. The audio chat-style brings an interesting and unique addition to your reach. What the app does is that it humanizes the whole social media experience, allowing users to speak out and talk instead of hiding away in the comforts of their keyboard.
So, if you're on to Facebook, Twitter, Instagram, or any other social media platform, adding a value-driven platform, such as Clubhouse, might just bring everything to a full circle.
Developing Strategies for Growth and Engagement
While Clubhouse might seem like a shiny object that will take you away from your current marketing strategy, it has a lot to offer. So, if you ever get invited to the Clubhouse app, it is definitely a
big win for your business
.
Establishing Your Brand
Branding is everything in a business. The right branding helps you break through the clutter and grab your ideal customers' attention. With Clubhouse, the potential for building your brand is virtually limitless. Sharing your insights and experience with your niche audience can build your reputation in the industry.
Networking
One of the biggest perks of the Clubhouse at the moment is its niche exclusivity. Once you're part of the app, you have an advantage against your competitors. Make it an opportunity to connect with some of the world's most successful business leaders and engage with different audiences in your industry.
Remember that insider insight is essential in numerous ways. By listening to and participating in in-app events, you'll expand your reach in ways you couldn't imagine. Aside from that, Clubhouse also lets you discuss and spot trends and insights, which you can turn into effective marketing strategies.
Hosting Virtual Events
Aside from B2B networking, you can also use the platform to hold virtual events. Pandemic or not, virtual events are a great way to meet your audiences and engage with them. Try being creative and maximize the app to its full potential.
If you own an accounting firm, you can host a mini-seminar about tax incentives and deductions that can save clients money. If you're a real estate broker, you can start sharing insider tips for your audiences to get the most out of their properties. Always remember that customer engagement is the key to grow your business.
Hearing Live Feedback
Most entrepreneurs love creating new ways to improve their business. Some of these ideas are great, but others aren't. What's good with Clubhouse is you can bounce off your ideas and talk to your network whether it works for them or not. After all, having instant input can help you change and develop better concepts that add value to your business.
How to Use Clubhouse
Now that you've finally understood all the strategies you can use with Clubhouse, you're probably excited to get the invite and join. So, let's get started and learn how to use the platform with these simple steps.
Create an Account
If you already have an invitation, creating a Clubhouse account is easy. The first step is to download the app from the App Store. The app is currently available for Apple users. Once the Android version will roll out, you can also get access from Google Play.
Once the app is downloaded, you can start creating your account. You can choose whether you want to create an account manually with your email address, or automatically using your Twitter account. After you log in, you'll be asked to enter your full name and a username, whichever method you use.
When your chosen username is not taken, you'll be asked to upload a photo for your profile picture. After that, the app will advise you to import your contacts, ask which topics interest you, and recommend a list of people to follow according to your interests.
Set up Your Profile
You've added your profile picture during the account creation, so the next step is optimizing your profile. Just like Twitter, Clubhouse profiles are uncomplicated. You only need a profile picture and a bio. Make your bio compelling and interesting since this serves as people's first impression of you.
When writing your bio, always remember that the first 125 characters will be the only information that shows up when people see you in the room. So, put the most vital information on the preview length.
Use the Hallway
If Twitter has a feed, Clubhouse has a hallway. It is basically a feature that allows you to enter and access the rooms within the Clubhouse social media app.
As you start the app, you'll instantly see a hallway of rooms you've joined. This serves as the "at-a-glance" page of the app, where you can also find notifications and other invites. You will also find a calendar that lets you know when the rooms you've followed will be going live for you to join the conversation.
Join a Room or Start Your Own
You can always join a room through your Clubhouse hallway, but what if you want to make one? Well, that's easy. To create a room, you need to tap the option "Add a Topic." After that, you'll need to choose a type of room.
Clubhouse social media offers three different rooms: open, social, and closed. Open rooms will be available for everyone in the app. Social rooms are limited to individuals that you follow. On the other hand, closed rooms are just for those people you invite into the room.
Follow Clubs
Clubs are communities that are built around a shared interest. You can follow any club, but being a member of every club is tricky. That's because members enjoy special privileges, such as creating a room.
Like people, different clubs show up in your hallway. If you tap on a specific club, you'll be routed to a page with its description and a list of all its members. To follow, you need to tap the button at the top of the page. It's that simple and intuitive.
Bottomline: Clubhouse is Definitely Worth a Try!
Social media has opened new opportunities for your business; Clubhouse takes the forefront in expanding these opportunities to new heights. Through Clubhouse's conversational nature, you can bring your audiences together and showcase your talent to your target market. Join the conversation and grow your brand with this new audio-based social media app.
Check out this
video
for a full app walkthrough.
If you want to use this strategy for your business, but do not have all the time to focus on every new idea or project that comes up, we can get you started with our virtual assistants who are well experienced in handling digital marketing. Just let us know by
filling out this form
,
and one of our Consultants will reach out to you.
Meet our Most Trusted
Partners & Clients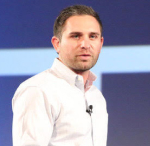 Byron Lazine
Co-Founding Chief-of-Operations at BAM (Broke Agent Media)
I've been using Virtual Assistants for years throughout all of my companies. Once we found Virtudesk the process got even easier and allowed us to scale out our hiring. Highly skilled and accountable professionals. 100% recommend!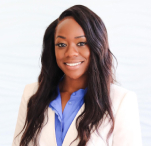 Rebecca Julianna James
Realtor / Content Creator
Before getting started with Virtudesk I had my doubts that they would find what I was looking for. I needed a very particular person to add to my team and let me tell you I am highly pleased! My virtual assistant Myril is the best! I am excited to grow my socialmedia accounts with her. Thank you Virtudesk!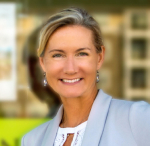 Chelsea Erickson
Realtor La Belle RE Group
I am very happy with the assistance Virtudesk is providing for my real estate business. This is a newer position for my company and we are working through the creation and efficiency.
Share via Facebook
Share via Twitter
Share via LinkedIn
Share via Pinterest
Send via E-Mail