The Importance of Social Media Marketing: 5 Tips to Grow Your Online Presence
Dec 31, 2020
The Importance of Social Media Marketing: 5 Tips to Grow Your Online Presence
According to Statista, there are over 3.6 billion people who are using social media worldwide and it's projected to increase to almost 4.41 billion in 2025.
It's considered to be one of the best channels to create awareness for your business. However, the importance of social media marketing is growing, and knowing where to begin and how to take advantage of it is easier said than done.
Below, we will be giving you the Top 5 Social Media Tips you can use to efficiently and effectively grow your business:
Identify Your Audience
Know who your audience is. If you target everyone, then messaging can become confusing to your followers. Identify geographic, demographic, psychographic, and behavioral traits of your target audience, as this will greatly help you in creating tailored content. Here is a brief description of these target audience characteristics:
Geographic: Where is your target audience physically located? Do they only reside within the United States? Or do they live in all English-speaking countries?
Demographic: What is the age range, gender, and socioeconomic status of your audience. For example, if you're selling biking gear, it may be males and females ages 18-34 who have a minimum income of $40k/year.
Psychographic: What is the mental attitude and motivations of your target audience? Using the example above, your customers may be health-conscious who want to make consumer choices that will benefit their physical and mental health and well-being the most. Your audience may also be people who want to start exercising more than they already do.
Behavioral: What are the regular activities or habits of your target audience? How do they behave? Using the example above; if you sell bike gear, they may be individuals who exercise regularly, have gym memberships, etc.
Create Vibrant and Engaging Content
Curate social posts that are valuable and visually appealing. Making your content easy to consume - or snackable - will get your followers more engaged. Create stunning pictures, visually appealing infographics, and short videos with an informative and witty social copy.
Follow the 5-Framework Model. This framework requires that you pick 5 topics or themes to post on each day of the week. This will provide enough content diversity to keep your followers interested, but enough consistency so they know what kind of content to expect from your accounts.
At Virtudesk, we follow the 5-Framework Model and pick 5 categories to post around.
Mondays: Different types of virtual assistants and company events/news
Tuesdays: Different tasks to delegate to your virtual assistants
Wednesdays: Thought-Leadership Day (Stats, business advice, and more)
Thursdays: Customer Testimonials
Fridays: Meme Day!
Be Consistent and Authentic
Post regularly. On most platforms, posting 1-2 times a day on each platform will garner the most engagement. If you post more than the recommended times/day, engagement can drop by as much as 50%. Below, we give the number of times to post a day on each platform.
Times/Day to Post
Facebook: 1-2x per day, 3x/week
Instagram: 1-3x per day, 4-5x week
Twitter: 5-20 per day, tweets and retweets
LinkedIn: 1x per day
Pinterest: 3-30 pins per day (upper end will gain more engagement)
YouTube: 1x per week
TikTok: 1-3x per day
SnapChat: 1-3x per day, 4-7x per week
All social networks roughly have the same amount of posting guidelines. The only true exception is Twitter and Pinterest. However, the posts for these two platforms consist of "retweeting" or "pinning" somebody else's content. You don't have to post 20 pieces of original content a day! A good 30:70 ratio of original to unoriginal content is a good ratio to keep in mind for these platforms.
Next, determine the best day and time to post that will maximize viewership. You can learn when your followers are the most active by using account analytics.
Finally, be honest, kind, and intentional with your posts and interactions. Be yourself—don't put on a façade. Not only is putting on a persona unnecessary, but your followers will be able to tell if you're being fake.
Genuinely Interact with Users. Listen and Respond
Respond to DMs from followers, like their comments, and respond promptly (within 1 hr). Be interested in what your followers are saying. Foster an open dialogue with your followers, so they feel comfortable and encouraged to ask you thought-leadership questions. You want to think about your long-term relationships with followers—more interaction and content production, less promotion. This will create loyal followers.
Additionally, ask a question at the end of a post to start a conversation in the comments section. This will increase engagement, but also give you and your followers to interact on a one-on-basis.
Gain New Followers with These 3 Tips
The importance of social media marketing lies in Hashtags. Grow your social media followers by using relevant hashtags whenever possible. This will dramatically increase your visibility and reach. Because many social media users follow hashtags, it's useful to research popular hashtags related to your post, because that will attract new followers to your content.
The second tip - put social media icons on your website so that they can act as direct links to your social media pages. You can put them anywhere on your site, but we recommend that you put them at the bottom of your site, and at the top next to your menu bar. It's important to place these icons at the top because it makes your social presence much easier to find, and it will catch the eye of many new website visitors that choose to not scroll to the bottom of the page.
Lastly, put your social media accounts in your email signature. This can ensure a visible call-to-action every time you send out an email. You're probably sending more emails than you realize, and one email you send can result in a sale.
We hope you found these social media tips helpful. If you follow these strategies, your social media presence will be sure to grow in a short amount of time.
Managing so many different social media accounts can be time-consuming. If you want to learn more about how you can delegate this essential task to virtual assistants, fill out this form and one of our Consultants will be in contact with you.
At Virtudesk, we pride ourselves on offering the best business professionals, so you as a business owner or entrepreneur can focus on working ON your business instead of IN your business.
More Articles From Virtudesk:
Meet our Most Trusted
Partners & Clients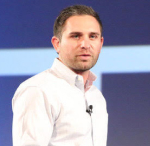 Byron Lazine
Co-Founding Chief-of-Operations at BAM (Broke Agent Media)
I've been using Virtual Assistants for years throughout all of my companies. Once we found Virtudesk the process got even easier and allowed us to scale out our hiring. Highly skilled and accountable professionals. 100% recommend!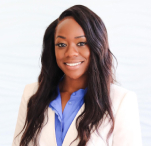 Rebecca Julianna James
Realtor / Content Creator
Before getting started with Virtudesk I had my doubts that they would find what I was looking for. I needed a very particular person to add to my team and let me tell you I am highly pleased! My virtual assistant Myril is the best! I am excited to grow my socialmedia accounts with her. Thank you Virtudesk!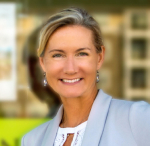 Chelsea Erickson
Realtor La Belle RE Group
I am very happy with the assistance Virtudesk is providing for my real estate business. This is a newer position for my company and we are working through the creation and efficiency.
Share via Facebook
Share via Twitter
Share via LinkedIn
Share via Pinterest
Send via E-Mail