Things You Need To Know About Content Marketing
Jul 9, 2018
Things You Need To Know About Content Marketing
Content Marketing is an approach to attract and retain a clearly defined audience to drive business productivity. It is focused on creation of valuable and relative content that will serve as a marketing funnel for one's business. Majority of the most prominent organizations in the world are using content marketing. According to an annual research made by the Content Marketing Institute (CMI), these organizations include Cisco Systems, Microsoft, P&G, and John Deere. You may ask yourself the reason why. Well, because it simply works. Content marketing strategy maps out what the audience is looking for based on the marketing funnel you have. It engages people from early-stage brand awareness up to the moment they decide to avail of your services or product. It also creates immersive involvement of your existing and prospect customers to know more about your brand. Examples are Blog Posting, Infographics, Social Media Marketing, and Email Marketing. A good marketing content is said to be effective when people are genuinely attracted to it. It means people are interested to know what the content is all about and gets through the content until the end. Let us help you as we go through the things you need to know about content marketing.
There are 5 examples of Content Marketing
Videos
Video content creation has made marketing easier and cheaper than before. It has demonstrated efficient ways to promote a product and help generate greater advantage from other types of content marketing. In fact, a lot of companies and content marketing strategists use this method to attract more clients and pave their way to brand awareness and business profit.
Books
Books are another way of marketing your company or your services. People who are influential tend to use this method and publish their work as another marketing funnel.
Infographics
Infographics include graphic information relating to statistics and represented through charts, graphs, and such. This also makes use of our abilities in recognizing patterns and trends to the information presented.
Web pages
Web pages publish content to a much wider audience. This type of content marketing can target a larger audience that can promote more views and visits. With the continuous and dynamic processes of today's technology, web pages translate goals to promoting conversion or sale of a product or service.
Podcast
Podcast, also known as Netcast, is a series of digital or audio discussion of topics that provide valuable and marketable information.
Meet our Most Trusted
Partners & Clients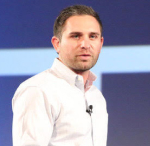 Byron Lazine
Co-Founding Chief-of-Operations at BAM (Broke Agent Media)
I've been using Virtual Assistants for years throughout all of my companies. Once we found Virtudesk the process got even easier and allowed us to scale out our hiring. Highly skilled and accountable professionals. 100% recommend!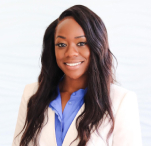 Rebecca Julianna James
Realtor / Content Creator
Before getting started with Virtudesk I had my doubts that they would find what I was looking for. I needed a very particular person to add to my team and let me tell you I am highly pleased! My virtual assistant Myril is the best! I am excited to grow my socialmedia accounts with her. Thank you Virtudesk!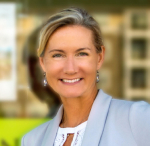 Chelsea Erickson
Realtor La Belle RE Group
I am very happy with the assistance Virtudesk is providing for my real estate business. This is a newer position for my company and we are working through the creation and efficiency.
Share via Facebook
Share via Twitter
Share via LinkedIn
Share via Pinterest
Send via E-Mail