Virtudesk Testimonial: Paul Lopez at Paul Lopez and Associates
Mar 26, 2021
Virtudesk Testimonial: Paul Lopez at Paul Lopez and Associates
We are always in gratitude whenever our clients share their stories about how our virtual assistants help them revolutionize their business. Today,
Paul Lopez
,

President at
Paul Lopez and Associates
, shares his about his Virtudesk testimonial, finding the right virtual assistant company to help him and his business.
Paul has been in the real estate industry for 21 years. His clients are incredibly happy whenever he helps them make the best decisions since big transactions like selling a home or buying a home for the first time can be truly a long, tiring, and emotional process. But with his help, his clients are able to find a way to bring order in every situation.
Paul's Virtudesk Testimonial
"My name is Paul Lopez and I'm a real estate broker. I've been in real estate for about the last 21 years and last year, right around when the pandemic hit, I realized that it was the right timing for me to go ahead and open up my own brokerage. There's a lot of virtual assistants out there who will contact us and contact me personally to try and work for me but there's that trust factor that isn't there. In fact, I interviewed one prior company and they told me that I wasn't able to meet with my assistant virtually like we do with Virtudesk via Zoom, and so I felt like that was going to be an odd way to work and I didn't move forward. In my Facebook groups, I belonged to LabCoat Agents and somebody had posted a question about hiring a virtual assistant and that's where the recommendation was made for Virtudesk."
If you want to watch Paul's Virtudesk Testimonial, go to our
YouTube channel
to watch his
full testimony.
The
marketing
,
administrative
,
and
prospecting services
are some of our most popular services. If you are interested to learn more about what types of virtual assistants we have, how you can use virtual assistants to leverage your business like Paul did, or want to sign up, just
fill out this online form.
Meet our Most Trusted
Partners & Clients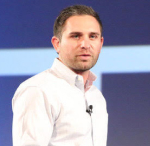 Byron Lazine
Co-Founding Chief-of-Operations at BAM (Broke Agent Media)
I've been using Virtual Assistants for years throughout all of my companies. Once we found Virtudesk the process got even easier and allowed us to scale out our hiring. Highly skilled and accountable professionals. 100% recommend!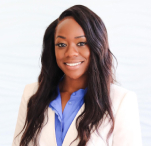 Rebecca Julianna James
Realtor / Content Creator
Before getting started with Virtudesk I had my doubts that they would find what I was looking for. I needed a very particular person to add to my team and let me tell you I am highly pleased! My virtual assistant Myril is the best! I am excited to grow my socialmedia accounts with her. Thank you Virtudesk!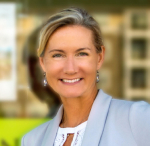 Chelsea Erickson
Realtor La Belle RE Group
I am very happy with the assistance Virtudesk is providing for my real estate business. This is a newer position for my company and we are working through the creation and efficiency.
Share via Facebook
Share via Twitter
Share via LinkedIn
Share via Pinterest
Send via E-Mail