Black Friday Sale: $350 Credit
Nov 24, 2020
Black Friday Sale: $350 Credit
Black Friday is coming around the corner, and to kickstart the season, we are offering a $350 Credit Black Friday Sale Promotion! From now until next Monday, receive a $350 credit towards hiring your first virtual assistant or towards your second invoice with us. Not only do our virtual assistants go through a rigorous training, but they go through FBI-grade background and systems checks before they start working with our clients. Through our support staff, we also make sure our virtual assistants receive a lot of support from our staff in ensuring they are successful and productive with our clients. Our virtual assistants are one of the most trusted virtual assistants in the industry. Here are 3 big benefits you can experience if you decide to hire a virtual assistant and leverage your business.
The Cost Savings are HUGE
Hiring a full-time employee in-house can be a huge financial commitment. Not only do you incur their salary as an operational expense, but you also have to pay for their payroll taxes, fringe benefits, overhead, and sometimes more. This can add up to a huge expense every single year when you're hiring one or more people. When you hire Virtudesk's virtual assistants, you can hire someone with the same level of skill and competency for a fraction of the cost. On average, you can be expected to save almost $60,000 a year per virtual assistant you hire. The infographic below shows exactly what you would save:
Virtual Assistants Get Work Done
Our virtual assistants are known among our clients to be extremely efficient and productive. They can get work done—fast. You can hire virtual assistants to take care of your
administrative tasks
,
marketing campaigns
,
prospecting
,
customer service,
and so much more. We even offer "executive virtual assistants" who are trained in all our services. Here are the different services and tasks your virtual assistant can do for you:
Our Virtual Assistants Work in Time Blocks
Our
time block services
are a great option if you don't want to commit to hiring a virtual assistant for a long time. You can hire virtual assistants in 20, 40, 60 or 80 hour blocks so they can help you with important, but short-term projects.
Tasks Time Block Virtual Assistants Can Do:
Data Entry
Data Mining
Graphic Design
Social Media Management
Administrative work
Research
And more!
As you are gearing up for this busy holiday season, consider doubling your output by hiring a virtual assistant today. Just fill out our
contact form
or call 1(800) 470-8136.
Meet our Most Trusted
Partners & Clients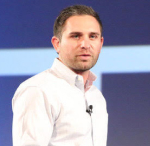 Byron Lazine
Co-Founding Chief-of-Operations at BAM (Broke Agent Media)
I've been using Virtual Assistants for years throughout all of my companies. Once we found Virtudesk the process got even easier and allowed us to scale out our hiring. Highly skilled and accountable professionals. 100% recommend!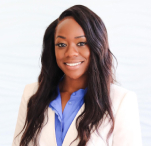 Rebecca Julianna James
Realtor / Content Creator
Before getting started with Virtudesk I had my doubts that they would find what I was looking for. I needed a very particular person to add to my team and let me tell you I am highly pleased! My virtual assistant Myril is the best! I am excited to grow my socialmedia accounts with her. Thank you Virtudesk!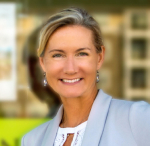 Chelsea Erickson
Realtor La Belle RE Group
I am very happy with the assistance Virtudesk is providing for my real estate business. This is a newer position for my company and we are working through the creation and efficiency.
Share via Facebook
Share via Twitter
Share via LinkedIn
Share via Pinterest
Send via E-Mail